The Green Bay Packers and San Francisco 49ers play tonight in a primetime matchup on Sunday Night Football. For a number of years now, the two teams have had an on-again-off-again rivalry that currently has swung in San Francisco's favor. Aaron Rodgers and the Packers will look to steal away a win tonight on the road. However, Ian Rapoport broke the story this morning that this game will have special significance.
When #Packers QB Aaron Rodgers takes the field tonight, he'll be doing so against the team that was his first choice of landing spots this offseason — the #49ers.

My story: https://t.co/Z9Xz4JnfYL

— Ian Rapoport (@RapSheet) September 26, 2021
The 49ers Are Aaron Rodgers Hometown Team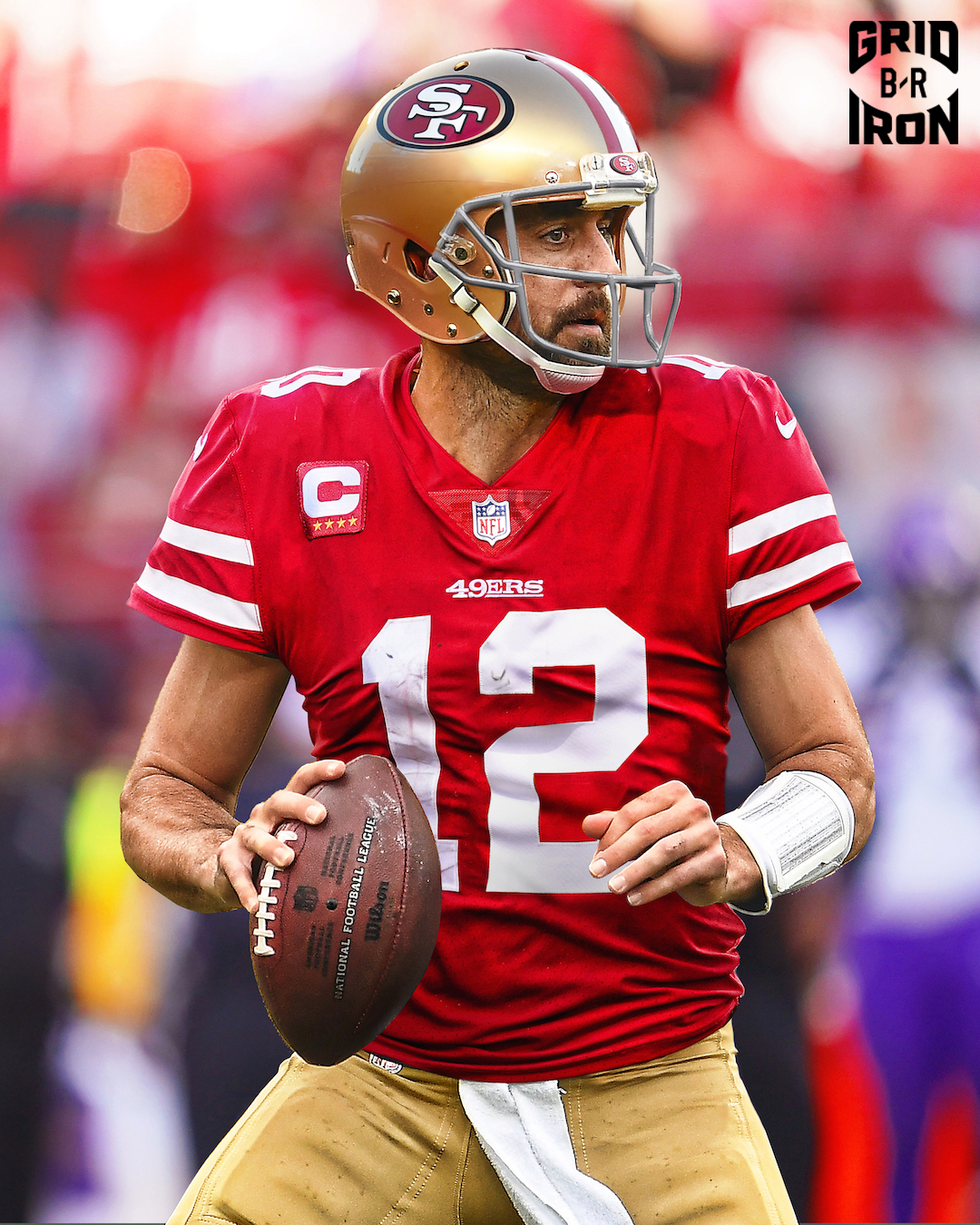 Photo credit: https://bleacherreport.com/nfl
Of course, the San Francisco 49ers are the team that Aaron Rodgers grew up cheering for. When Rodgers entered the NFL Draft in 2005, many expected him to be drafted by the 49ers with the number one overall pick. Of course, as everyone now knows, the Niners went with Alex Smith instead. Rodgers saw his name drop farther and farther until the Green Bay Packers took him late in the first round.
That pick caused a great deal of controversy back then, similar to the Jordan Love draft pick controversy of last year. After all, the Packers already had Brett Favre. Favre was not to happy with the pick and famously feuded with the front office a great deal over the next three years. Eventually, Favre left for New York and Aaron Rodgers became the Packers' second straight Hall of Fame quarterback.
Why Didn't It Happen?
According to Ian Rapoport, Kyle Shanahan and Matt LaFleur did have a phone conversation about the possibility of a trade centered around Aaron Rodgers. As we reported earlier, Matt LaFleur blocked this trade possibility. Per Rapoport, that is when the 49ers made the decision to trade up to the third overall pick. Following the draft, the Denver Broncos attempted to connect with the Packers about a possible Aaron Rodgers trade, but those talks did not go anywhere either.
[pickup_prop id="12377″]
For More Great Wisconsin Sports Content
Follow me on Twitter at @theotherAdams14 and follow us @WiSportsHeroics for more great content. To read more of our articles and keep up to date on the latest in Wisconsin sports, click here!