By now, we are all aware that the Green Bay Packers elected to stay silent on the final day of the 2022 NFL trade deadline. Packers fans wanted to see the front office make a move for a wide receiver. The name that seemed to come up most frequently in trade rumors was Houston Texans star, WR Brandin Cooks. Houston openly admitted that they were willing to part with Cooks for the right price. The Texans were reportedly seeking a second and fourth-round draft pick in exchange for Cooks.
Do the Packers Still Have a Chance to Acquire Cooks?
Despite the trade deadline passing, could the Packers still manage to acquire Cooks? There was a situation last year when Odell Beckham Jr wanted to leave Cleveland after the trade deadline. He agreed to a revised contract and negotiated his release, by agreeing to waive a significant amount of his right to ongoing salary as termination pay. Eventually, Beckham Jr ended up with the Los Angeles Rams. Is it possible that Brandin Cooks could do the same thing this year?
On Thursday night, the Houston Texans played the Philadelphia Eagles. Cooks was held out of the matchup for personal reasons. This raised suspicions about Cooks' future with the Texans. Texans head coach Lovie Smith addressed reporters regarding his decision not to play Cooks against the Eagles. "I told you last week he was excused for personal reasons," Smith said. "Part of the personal reasons was some of the things that were going on. I made a coach's decision. I didn't think he was ready to play. You don't practice during the week, I don't think you're ready to play in the game."
Packers Fans Still Want Cooks to Come to Green Bay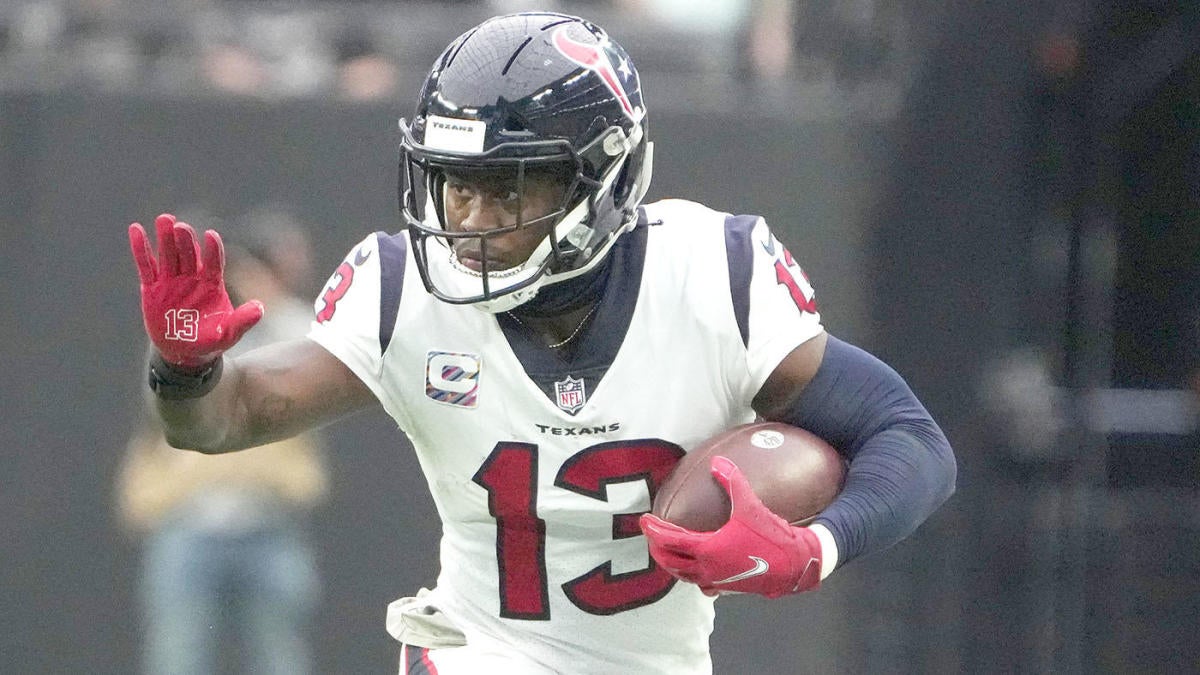 Some Packers fans seemed excited about the uncertainty of Cooks' future in Houston. Cooks tweeted a cryptic tweet, "He will make my paths straight. Trust, trust, trust him." This raised plenty of speculation on whether Cooks would finish out his season with the Texans. There would still be multiple hoops for teams to jump through to land Cooks, including waiver order and salary intricacies. Nevertheless, Packers fans took to Twitter to reply to his tweet, pleading for him to come to Green Bay.
Pls come to Green Bay 🙏 you'd change the game

— Bill🧀(Love Era Starts Now)🐻☘️ (@LambeauBill) November 3, 2022
Get your release and come to Green Bay

— Bobby Gonzales (@MileHighMiner) November 3, 2022
Green Bay would LOVE to have you! ❤👍👊🙏

— Brian Logan (@BrianLogan12) November 3, 2022
@brandincooks see you soon for 'Run the Table' part II in Green Bay 🏹🏹🏹

— NFC Championship Survivor (@HonestPackFan) November 3, 2022
For More Wisconsin Sports News:
Follow me on Twitter at @alex_ratliff and follow us @WiSportsHeroics for more great content. To read more of our articles and keep up to date on the latest in Wisconsin sports, click here!