The 2021 NFL draft will start next month and the Packers have a total of ten picks. They had seven picks, but then received three compensatory picks which gave them a total of ten picks. Having that amount of picks certainly gives the Packers a lot of ammunition in the draft. Now the question is how do they use the draft picks they have? With ten draft picks the Packers have some flexibility. Here are some ways the Packers can use their ten draft picks.
Look at Drafting Corner Early
Now a top need is certainly at corner for the Packers in this draft. Even if the Packers bring Kevin King back, they still need to address that position. There are many good corners that can certainly fall to the Packers in the first round.  Now top prospects like Patrick Surtain will indeed be gone early. On the the other hand, other corners are up in the air and some good ones can fall to the Packers. Good corners like Jaycee Horn, Asante Samuel, and Greg Newsome can fall to the Packers when they pick at 29. Indeed, the Packers should use one of their early picks on the corner position something they desperately need.
Probably Wait on Getting a Receiver
The Packers are indeed going to look at getting a receiver in free agency. They are bringing back Devin Funchess and that kind of helps, but they still can add talent. The Packers have never really spent a first pick on a wide receiver in recent history and probably won't this year. With ten picks, the Packers can certainly answer the receiver position on day two or three. A good day two pick for the Packers is Amari Rodgers, the receiver from Clemson. He stated it is a dream of his to get picked in the second round by the Packers and it can indeed happen. The pick for wide receiver is more for the future than now.

Add More to the Offensive Line
The Packers will indeed most likely not have Corey Linsley back in 2021. Also, David Bakhtiari might miss the first half of the season after tearing his ACL in December. Now they have some options, but this draft has some talented offensive linemen. The Packers' history shows that they don't draft offensive linemen early unless it's a must. For example drafting Elgton Jenkins in the second round in 2019 was a must due to horrible guard play in 2018. Now on the other hand, the Packers have received extra late compensatory picks. That is pretty good as the Packers have shown they can find gems in late rounds when picking offensive linemen. Remember where they got guys like Josh Sitton, TJ Lang, and David Bakhtiari? The extra picks can really be used on this offensive line.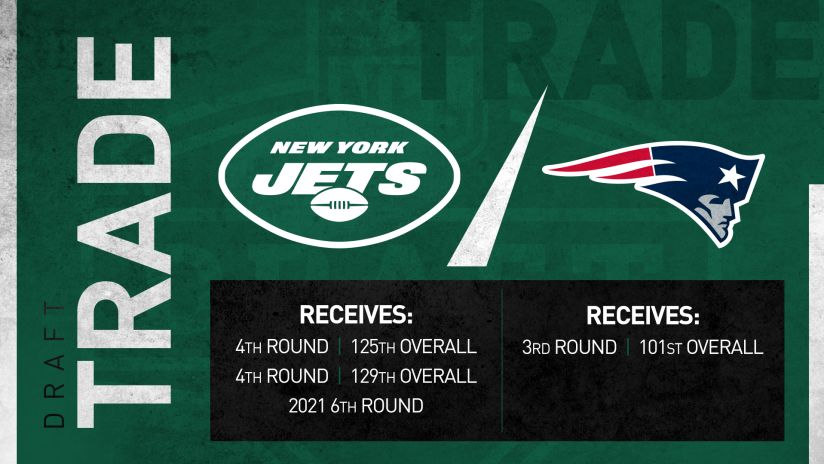 Trade Down to Get More Picks
Now even with ten draft picks the Packers can even get more. The Packers could trade down when they do not see a player they want on the board. Getting more picks to add talent to a team that is a Super Bowl contender would be really good. The Packers can use the picks they get from trading down to get guys to help them win now and in the future. This can be helpful if they see a player they want still trade down and get him. This would be a good strategy on draft night to get more picks.
Trade Up and Be Aggressive
Now Brian Gutekunst has shown he will indeed be aggressive.  If he sees a player that he wants, he will trade up and get him. He did last year even though it was not what people expected. Gute should be aggressive in this draft with the the amount of picks and draft capital he has at his disposal. He can really get a guy that can get this Packer team over the hump. The Packers have a good sized window and need to take advantage and make some trades.  They need to show they are willing to go all in and make big time moves. This draft will be a pretty crucial one for them and need to nail it.
[pickup_prop id="5297″]
In Conclusion: Follow me @CarlosS29143608. Check out our merch page. Use the promo code WISCO at checkout for 1$ off! For more articles and to keep up on all of your favorite sports Wisconsin click here!