The NFL season is months away and as of right now, offseason training is starting. There are lots of players who want to prove they are the real deal in 2021. There are also lots of them that are either overhyped or overrated coming into this NFL season this year. These are the players that are considered either overhyped or overrated coming into the 2021 NFL season. Some of the players may include the 2020 rookies.
Sammy Watkins- Overrated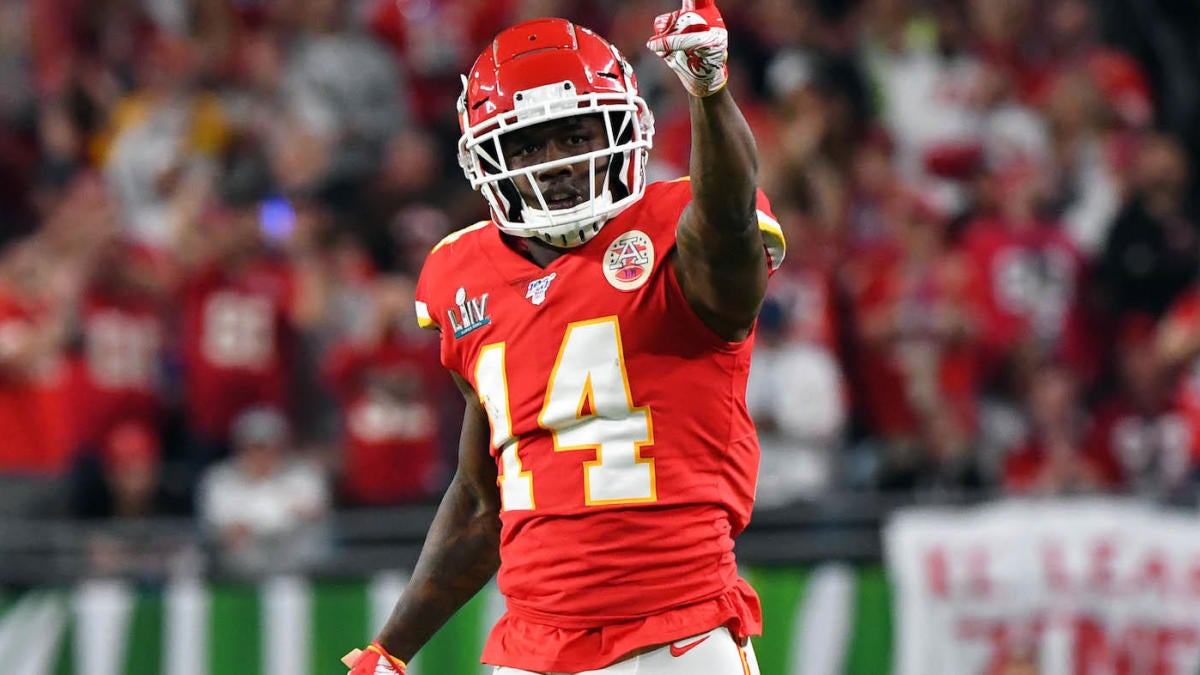 You could say the receivers outside of Tyreek Hill on the Kansas City Chiefs are overrated. Yet the biggest one that stands out is Sammy Watkins. He was signed to a big contract with the Chiefs in 2018 and has not really lived up to it. In addition, he was not able to stay healthy. Even when Watkins was on the field he wasn't really doing much. In 2020, he was downright awful as he only had 421 yards receiving. Even with Tyreek Hill and Travis Kelce getting all the attention from opposing defenses, he still did not produce. In the Super Bowl, he was a non factor and is no longer with the Chiefs. Sammy Watkins is not a bust, but has not shown why he was a first round pick and can't stay on a team. He is at this point clearly overrated.
Jeff Okudah- Overhyped
Jeff Okudah was hyped up to be a great corner in the NFL when drafted to the Detroit Lions. He was a shutdown corner in his last year of Ohio State. Despite that, he got a rude awakening his rookie year in the NFL. In his debut, he faced Davante Adams who definitely gave him his welcome to the NFL moments. Okudah had a tough 2020 campaign as he was picked on in coverage against opposing quarterbacks. To be fair it was certainly not all on him as terrible coaching on the Lions did not put him in the right position to succeed. Unfortunately, he did not live up to what he was supposed to be when first drafted by the Lions. Until he proves people wrong, he will be considered overhyped.
Jaylon Smith- Overrated
Dallas Cowboys linebacker Jaylon Smith has a good comeback story from his leg injury at Notre Dame. As of right now though, he has become a very overrated player. He has not lived up to his contract he was given in 2019. Yes he has had back to back seasons with over one hundred tackles. Tackles though can be the most meaningless stat as it does not tell the whole story. Most of his tackles at times were way passed the line scrimmage or down the field. He was also horrible in coverage as opposing quarterbacks picked on him.  Jaylon Smith will still be the starting linebacker for the Cowboys, but his game has to be better. Until then for now he is considered overrated.
Eddie Jackson-Overhyped
Since Adrian Amos left the Chicago Bears Eddie Jackson has had a good amount of struggles. In 2019, it was because of Ha-Ha Clinton Dix and he had to play out of position at strong safety and did struggle so it was a good excuse. Yet in 2020, Eddie's play fell off. He was not playing like the ball hawk safety from 2018 and at times took plays off. Week 12 against the Packers, he got beat badly by Robert Tonyan for a touchdown. It was a good play on Tonyan, but it was pretty shocking seeing Jackson get beat like he did. He does need someone next to him like he had in Adrian Amos to help him. He has to be that game changer on the defense and play up to his contract he got in 2020. Until then he is just overhyped.
Trey Flowers- Overrated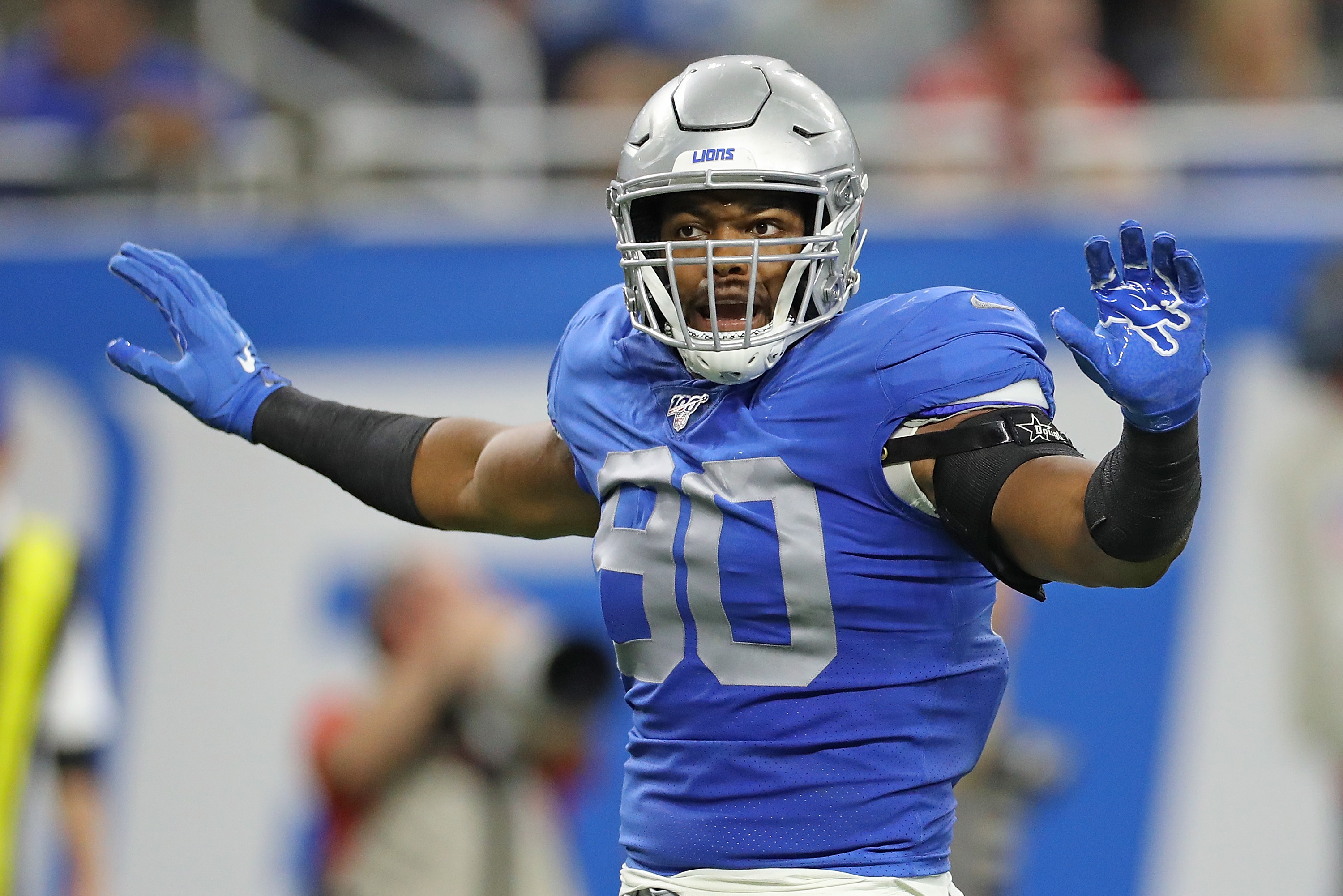 Trey Flowers is definitely a product of the Bill Belicheck system. He got paid a big contract by the Detroit Lions for over 90 million and has not produced at all. H has not helped improve the Lions pass rush that is just awful. He never has had over ten sacks in his career. The only time he was really noticed was against the Packers with the controversial hands to the face penalty. For someone that was supposed to be a elite pass rusher with money being paid, he has not earned his contract. He is overrated and surprisingly still on the Detroit Lions roster.
Andrus Peat- Overrated 
Andrus Peat was supposed to be one of the top guards in the NFL with the money he is being paid. Yet he has been the weakest link on the New Orleans Saints offensive line. Too many times he looks over powered and outmatched by opposing defensive linemen. Kingsley Keke had a career day against Peat as he notched two sacks against him. In addition, Peat makes more money then Zack Martin, which makes him look even more bad. In the recent Saints playoff loses, Peat has been one of the main reasons for them. He was constantly getting pushed back into Drew Brees's lap not allowing him to step up in the pocket. He is clearly overrated and has not played up to par with his contract.
Henry Ruggs- Overhyped
The Oakland Raiders draft class was big disappointment in 2020. Even general manager Mike Mayock stated himself they he wasn't happy with how they performed. The biggest one was Henry Ruggs. He was a speed demon at Alabama that can take the top off of defenses. He was not impressive his rookie year. His former Alabama teammate Jerry Jeudy was producing for the Denver Broncos while having poor quarterback play. Ruggs also from reports was not impressing the coaching staff including Jon Gruden. He was not up to speed with the playbook as well. We have to put blame on Gruden for not utilizing him properly. Ruggs still has time, but he is considered overhyped right now.
Kirk Cousins- Overrated
When it comes to Kirk Cousins, he just is not the guy to get a team over the hump. Yes his numbers say he is a elite quarterback. However at times, his stats are mostly in garbage time when the game it out of hand. He was given a 84 million dollar contract because the Minnesota Vikings thought he could get them over the hump. That has not happened as he has only one playoff win for the Vikings and no division titles. Cousins just never can win the big games when it matters and that is what he was getting paid big money for. In addition he is 2-4-1 against Aaron Rodgers and one of those two games Dalvin Cook had a career day. Kirk Cousins is certainly overrated due to the fact he can't win the big games or get the Vikings over the hump.
[pickup_prop id="6165″]
In Conclusion: Follow me @CarlosS29143608 and follow us @WiSportsHeorics for more content. Check out our merch page. Use the promo code WISCO at the checkout for 1$ off! To keep up on all of your favorite sports Wisconsin click here!