Free agent wide receiver Odell Beckham Jr. has yet to sign with a team. Part of this is his ongoing recovery from an ACL injury. Teams do not want to take up a roster spot for someone who cannot play. However, interest has started to increase as he becomes healthy. The Packers are one team in the mix but many others could use his talent. Today there was some news that may indicate that Odell Beckham Jr. is close to signing with a team.
Odell Beckham Jr. Close to Signing?
How about this: Free agent WR Odell Beckham Jr. visited his former team, the #Giants today, per @JosinaAnderson. That would be fascinating.

— Ari Meirov (@MySportsUpdate) October 4, 2022
Per Josina Anderson, Odell Beckham Jr. visited his former team, the New York Giants today. The Giants have been decimated by injuries at the wide receiver position with Sterling Shepard, Wan'Dale Robinson and Kadarius Toney all injured. Kenny Golladay also looks completely uniterested in playing football for the team. Bringing in a talent like Odell Beckham Jr. could help solidify the receiving unit for the Giants.
Could He Actually Resign With The Giants?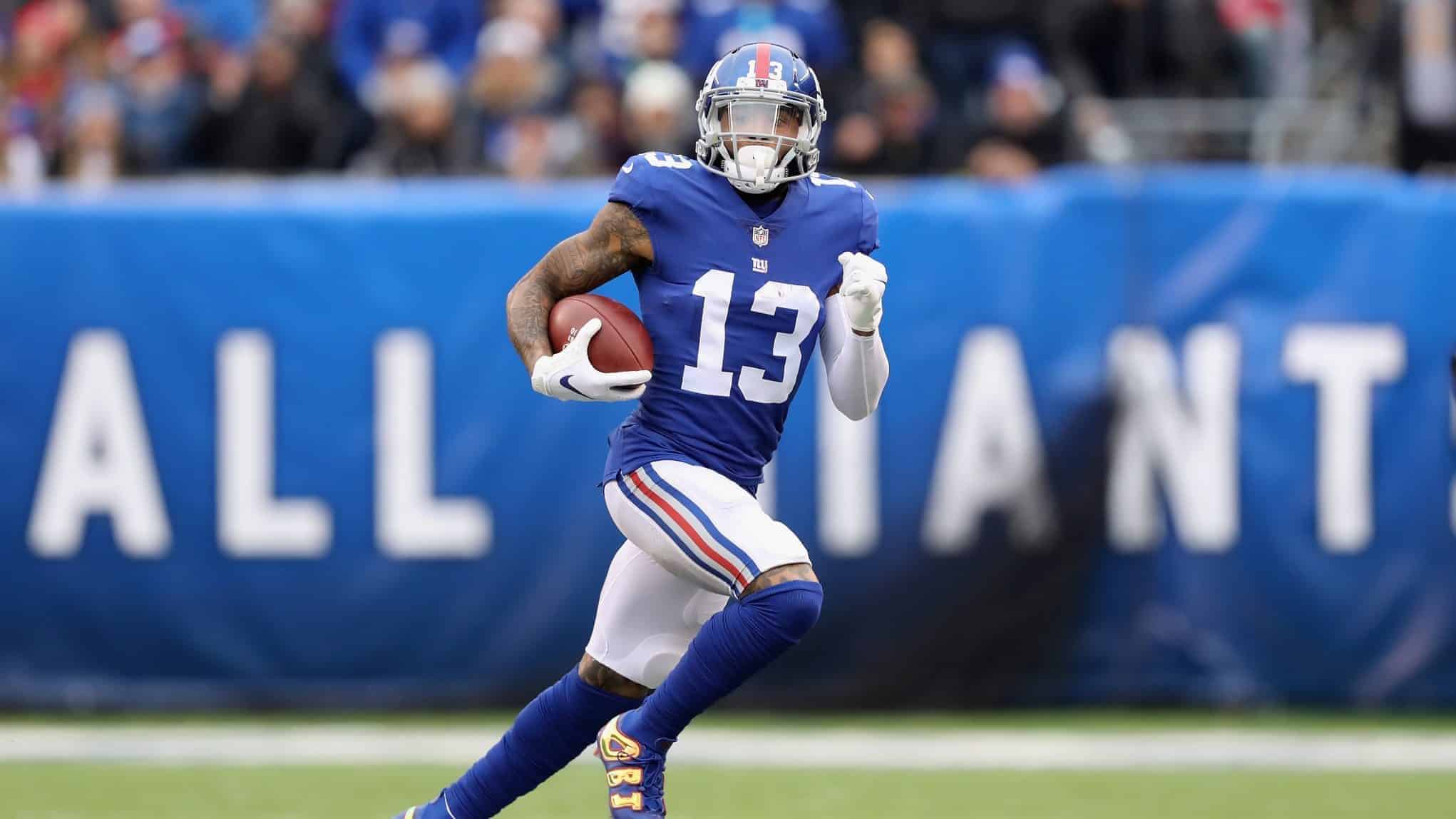 I'll be honest, this seems a little strange to me. Yes the Giants are 3-1 but they have been against easier opponents. I would also not say they have looked impressive in those wins. In Sunday's win against the Bears, Daniel Jones threw for a grand total of 71 yards. Part of the reason that Odell Beckham Jr. forced his way out of New York in the first place was poor quarterback play. I don't see how this time would be any different. However, the Giants could be feeling like they have a chance in a relatively weak NFC.
What About The Packers?
The Packers have long been rumored as a destination for Beckham Jr. During Sunday's game against the Patriots, Beckham Jr. was active on Twitter singing praises for quarterback Aaron Rodgers. This led to many recruitment attempts by Packers fans. I have no doubt that if the Packers offered him a contract he would accept. The real question is, do the Packers need Odell Beckham Jr.? Romeo Doubs and Christain Watson have impressed early. Allen Lazard and Randall Cobb have stepped up in big ways. The one avenue I see is if the Packers decide to trade Amari Rodgers (which they absolutely should), and Beckham Jr. took his roster spot. It would definitely be an upgrade.
The Packers have never been big players in midseason free agency. However, the Packers are desperate to get back to a Super Bowl. The market for Odell Beckham Jr. is heating up. Odell Beckham Jr. looks to be close to signing with a team. It will be interesting to see where he ends up later this season.
Follow me on Twitter at @sorcerermatt, follow us @WiSportsHeroics. To read more of our articles and keep up to date on the latest in ALL of Wisconsin sports, click here!