NFL News: Colin Kaepernick was once the leader of an NFC Champion San Francisco 49ers team.  In fact, he went to the NFC championship two years in a row in 2012 and 2013.  However, it has been six and a half years since he played a single down in the NFL, but he is looking to change that.
Colin Kaepernick Looking For A Return To The National Football League (NFL News)
Sports Illustrated published an article about Colin Kaepernick today.  Despite not playing in the NFL for over half a decade, he's still working out up to six days a week in hopes of scoring a new NFL deal.  This is what the former 49ers QB said the following in the Sports Illustrated profile:
I'm going to keep pushing. I'm going to keep fighting for it because I know I can step on the field and play. Every workout, every opportunity I've had to show that, the feedback has always been positive. Everything from, 'He's still an elite player,' to 'The workout was great; it was better than expected.'

When I had my workout with the Raiders last year, even training with guys, there's a decent amount of people who may have forgotten what I was capable of doing on the field, so any chance to be able to remind people of what I can do out there, I look forward to and embrace, and I look forward to the day that I get to step on the field and show people what I can do.

"I've heard a lot of excuses over the years, but most of the time it ends up, 'Oh, we're going to see how the guys that we have do,'" Kaepernick said of why he hasn't gotten any offers. "With the Raiders' situation last year, that was [Jarrett] Stidham and Nick Mullens, which to me, you just compare résumés and capabilities, on top of the workout and the feedback, it's like, 'OK, cool.'"
Fans React To Colin Kaepernick Still Eyeing A Return To The NFL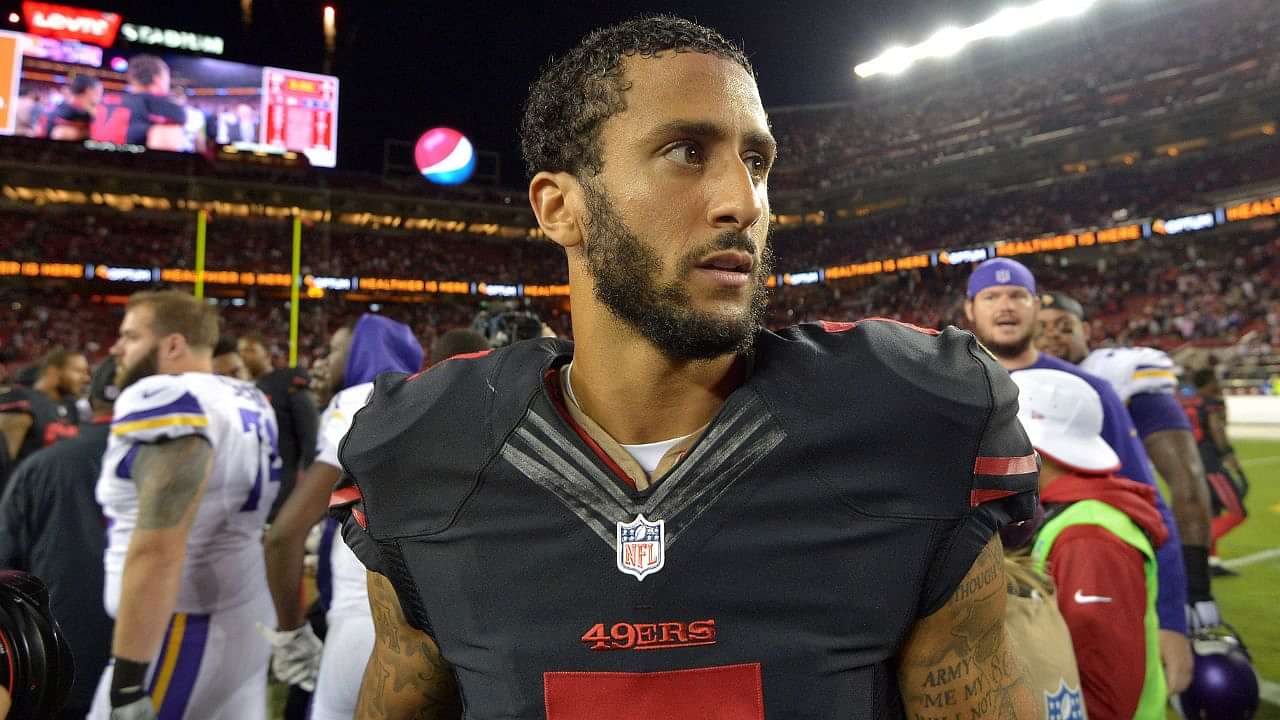 Colin Kapernick played six seasons in the NFL (2011-2016), all with the San Francisco 49ers.  He has a career record of 28-30, completing 1,011 passes on 1,692 attempts (59.8%).  He passed for 12,271 yards, 72 touchdowns and 30 interceptions.  Most fans certainly remember his dual threat ability.  He rushed 375 times for 2,300 yards and 13 touchdowns.  No matter what your opinion of him off the field is, he was certainly electric at times on the field.  When fans heard he still wanted to return to the NFL, they took to Twitter to react:
I have all respect in the world for Kap but his NFL journey is over I don't even know why he still wants to play in the league.

— Ydotk (@YDotK) June 29, 2023
He should go to the XFL

— Boca Ben (@boca_ben) June 29, 2023
This might be one of the greatest jokes of all time. He says this every year and blows any opportunity when someone takes him seriously. Would be a great Key and Peele skit.

— Philip D (@philipadonovan) June 29, 2023
A great back up for Mahomes!

— KiNG O$iRi$ (@ikingosiris) June 29, 2023
The few opportunities he had, he basically burned those bridges.

He ain't never playing again.

— D.B. | MMA Guru (@CombatConvo502) June 29, 2023
For More Wisconsin Sports:
Follow me on Twitter at @mcquadewarnold, follow us @WiSportsHeroics.  Also check out our Merchandise Here!  Get 20% off with the code "WSH."  You can also reach out to McQuade Arnold via email at mcquadewarnold@gmail.com. To read more of our articles and keep up to date on the latest in ALL of Wisconsin sports, click here!  Green Bay Packers, Milwaukee Brewers, Milwaukee Bucks, Wisconsin Badgers.