Former North Carolina standout quarterback Sam Howell will make his first career start for the Washington Commanders. Following a rough loss and performance by Carson Wentz, the Commanders have chosen to give the fifth-round draft pick a chance.
Phil Longo, Sam Howell's college OC and play-caller, joins us right now on #GrantAndDanny. We're getting some thoughts on Howell's NFL debut.

Listen live: https://t.co/WqJ1XNO6zY. pic.twitter.com/SX5p8n1jEu

— Grant Paulsen (@granthpaulsen) January 4, 2023
The Wisconsin Badgers were lucky enough to bring on Phil Longo, who is the former coordinator for Sam Howell. Longo spent the entirety of Howell's collegiate career as his quarterback coach and Offensive coordinator. Howell recorded 92 touchdowns, 23 interceptions, and 10,283 passing yards in three seasons.
Longo also produced Javonte Williams and Michael Carter, who each accounted for over 1400 all-purpose yards in 2020. Williams and Carter also played pivotal roles in Howell's best season in 2020. Howell finished the year with a passer efficiency rate of 179.1. Along with Williams and Carter, receivers Dyami Brown and Dazz Newsome caught 14 touchdowns in the same year.
Badgers' Longo provides teaching display
Phil Longo was able to masterfully develop Sam Howell into a top-level college quarterback. Despite his success and hype, the draft position was not where anyone had hoped. The Washington Commanders were officially eliminated from Playoff contention during their latest loss. Now, the rookie gets his chance to start in the season finale in a rather meaningless game.
The Commanders can't save their season in one game, however, the team can glimpse at Howell's future. Phil Longo has long awaited the chance to display his ability to develop an NFL caliber quarterback. Longo has emphasized that Howell's ability to utilize what is around will determine his success against the Cowboys. Howell will now have his chance to provide his draft slide was a fluke.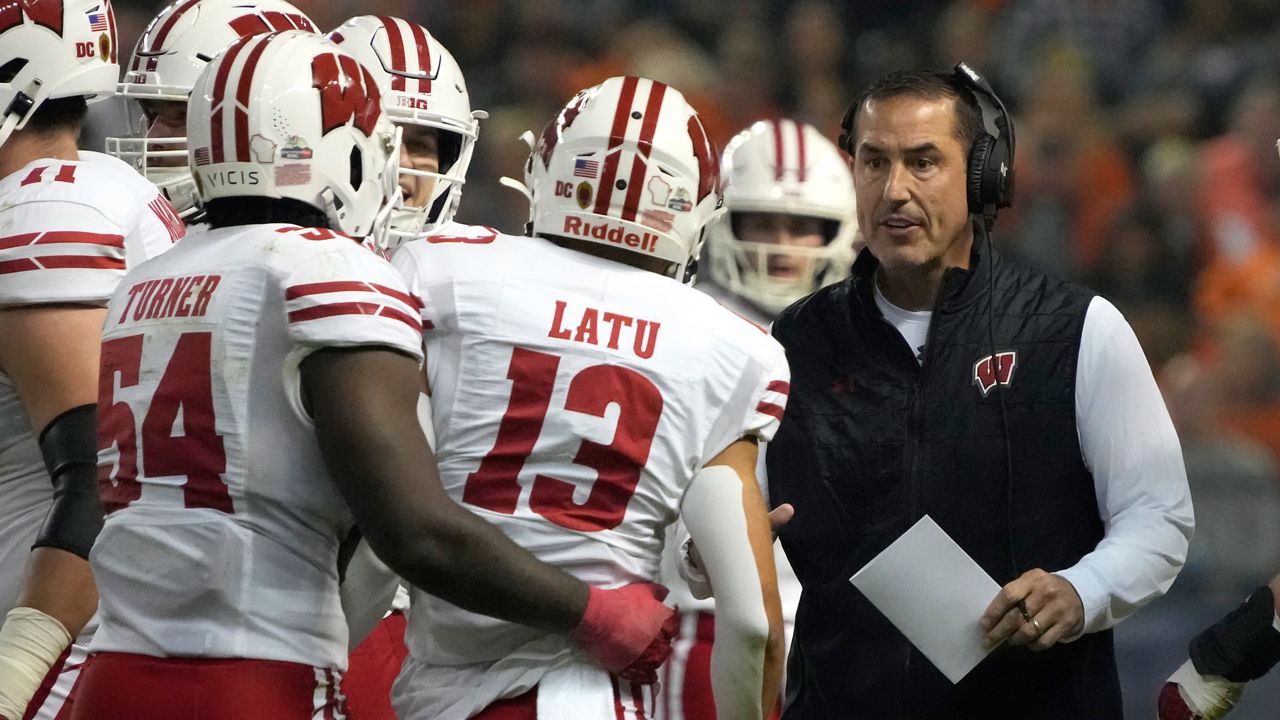 Badgers' Offensive coordinator and quarterbacks coach Phil Longo will have his chance to do more of the same at Wisconsin. Howell marks the first major "project" Longo has developed as a coach. There are big expectations for Howell after his collegiate success, and Longo looks produce the same expectations. Tanner Mordecai and Nick Evers will become the next students of the potentially famous Longo quarterback school.
For more:
Follow us @WiSportsHeroics for more great content. To read more of our articles and keep up to date on the latest in Wisconsin sports, click here!