The Milwaukee Bucks dispatched the Atlanta Hawks sans Trae Young with ease to the tune of a 129-115 drubbing where they never once fell behind.
These are games the Bucks should be winning, though, and it wasn't anything unexpected against a team missing three of its high-usage starters.
Still, the game had its share of highlights that could spell good things moving forward. Here are a few of our insights and observations on the wire-to-wire victory.
Torrey Craig Is a Game-Changer
Perhaps the most significant change in this game is the first-quarter fielding of defensive swingman Torrey Craig. The Wisconsin faithful has long been calling for the lanky wing to get some run in the season, and it's regrettable that it took the Bucks losing two-straight for it to happen.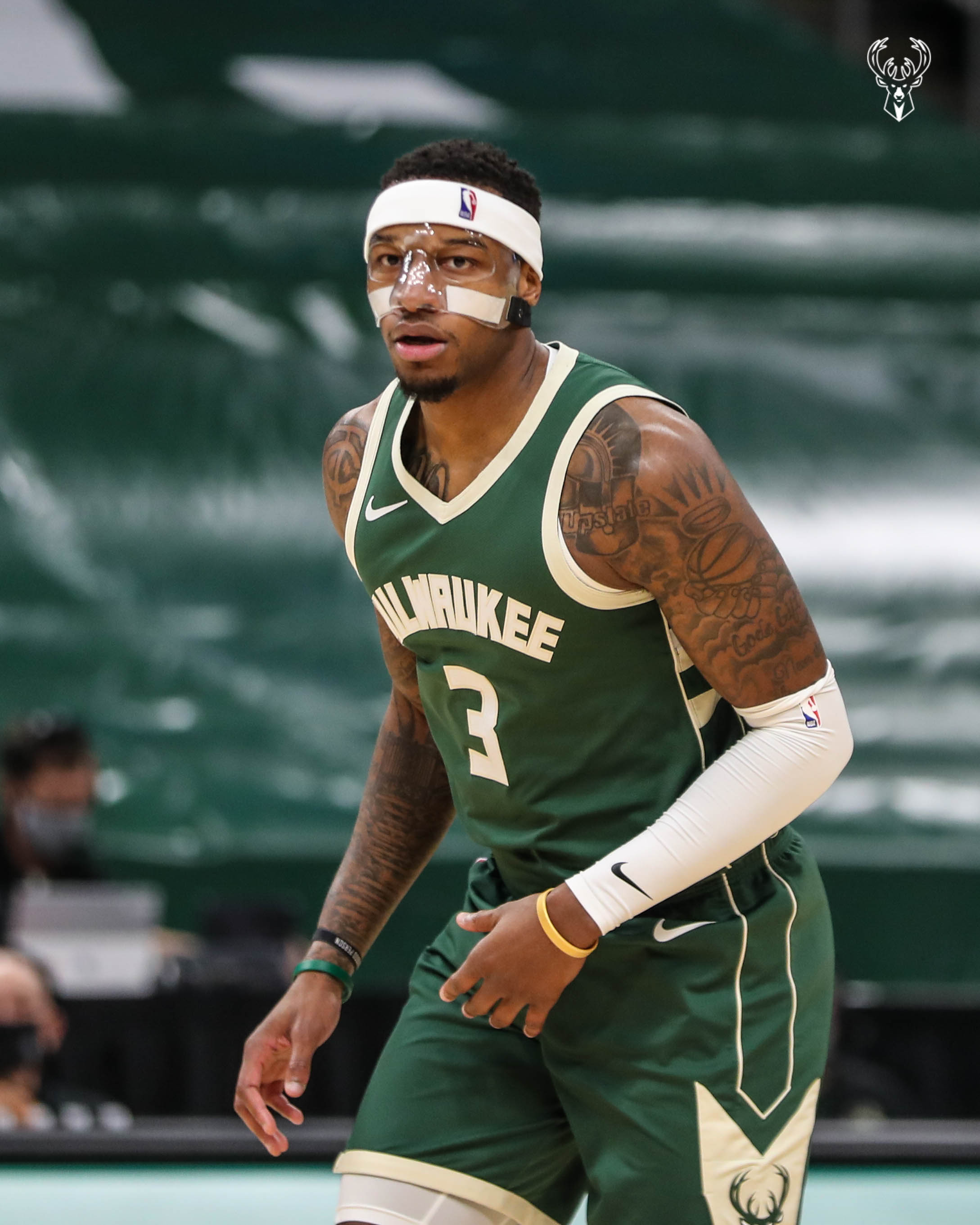 Craig's play was nothing short of a revelation. He had a pair of assists and a steal and was a net +4 in 13 on-court minutes. Despite playing his first meaningful and early minutes of the young season, he demonstrated good chemistry with his Bucks teammates, at one point connecting on an assist from Middleton for a slam.
For a Hawks team leaning on the hot shooting of De'Andre Hunter and John Collins, facing Craig's versatility on defense may have been the straw the broke the camel's back. In 4.3 and 2.7 partial possessions, respectively, Craig's defense yielded stops on Rajon Rondo and Danilo Gallinari and held them to 0-of-1 shooting, per NBA Stats. Good hands on the part of Masked Torrey also caused a turnover on the part of John Collins.
So far this season, in the 9:28 minutes or 37.8 partial possessions where Craig is the singular defender on opposing guards and forwards, he is holding the opposition to 3-of-8 or 37.5% field goal shooting. In this span, he's recorded two blocks on top of the turnover generated.
It is yet unclear if this signals the end of the Thanasis Antetokounmpo experiment for Mike Budenholzer, who has shown the propensity to go as far as 10-deep in inopportune moments.
Bench Production and Guard Play Carried the Bucks
As we've come to expect, Milwaukee's starters all generally showed out in this game, with all but one scoring in double figures. Jrue, Khris, and Giannis continue to gel well together and carry the team to wins, scoring 15, 19, and 27, respectively in this one.
Per Basketball-Reference, the starting five are a net +10.3 in their 162 minutes together, while the team's three stars are +8.1 when they take the court at the same time.
Bobby dropped 21 points and grabbed 6 boards tonight.#FearTheDeer pic.twitter.com/AZ8YQOnP7M

— Milwaukee Bucks (@Bucks) January 25, 2021
The real star of the show, however, was the Bucks bench mob, who scored 47 of the team's 129 points.
For all their supposed inconsistencies, the backups played like a real unit tonight. Connaughton and DiVincenzo showed great hustle and chemistry punctuated by a rebound and putback by the former and a thunderous dunk by the latter. Bobby Portis scored like a starter, notching 21 points on 9-of-16 shooting.
The smaller Bucks also came out to play tonight, showing just how formidable this Bucks team can be when guard play is running on all cylinders. Jrue Holiday, DiVincenzo, DJ Augustine, and Bryn Forbes all ended the game with at least 9 points, while Planet Pat was a team-high +16.
🍝🍝🍝 pic.twitter.com/qWfylwm8KZ

— Milwaukee Bucks (@Bucks) January 25, 2021
Milwaukee Still Struggling with Defending the Three
Mike Budenholzer's three-point coverage woes have long been well-documented. If this game is any indication, he likely has no intention of recalibrating his drop scheme moving forward.
Thanks to Bud's hardline stance on interior defense, Atlanta eclipsed its season averages from distance. Where they typically norm 12.4 makes off 35.6 attempts per game on 34.8% shooting, they went 14-of-39 today on 35.9% shooting.
It was the Hawks' hot shooting that allowed them to trim a 20-point deficit to just eight points in the third period, where they outscored Milwaukee 36-28. If not for the balanced team effort on the part of Milwaukee, the result could be much different.
We've said it before and we'll say it again: these aren't outlier shooting nights anymore. On the contrary, it's becoming an anomaly not to shoot well against the Bucks.