Former Wisconsin Badger and current Arizona Cardinal JJ Watt is arguably the kindest man in the NFL. For much of the last decade, he has used his platform to build up communities and help individuals when they need it most. Last night on Twitter, Watt showed his kindness once again.
On Wednesday evening, a fan posted on Twitter that she was selling her JJ Watt shoes and jersey to help pay for her grandfather's funeral costs. She tagged JJ Watt in her post so Twitter's algorithm would project her tweet to more Watt fans. She would have never thought JJ would actually see her tweet.
Don't sell your shoes and jersey, we'll help with the funeral.

I'm sorry for your loss.

— JJ Watt (@JJWatt) July 21, 2022
Miraculously, JJ Watt saw her tweet within 20 minutes of her posting it and replied right away. As expected, JJ went above and beyond with his response. Instead of only offering thoughts and prayers for her family, he offered to pay for the funeral. His kindness has inspired millions of fans to always offer a helping hand. Even if you don't know someone, if they're in need, giving is always better than receiving. People like JJ Watt show that there is still hope in humanity.
JJ Watt is Selfless
This is not the first time JJ Watt has used his platform and NFL paychecks to support fans and community members. In 2017, Hurricane Harvey decimated the city of Houston. At the time, JJ Watt had already solidified himself as the face of the Houston Texans and as one of the best NFL defensive players in the last decade. While dozens of athletes hopped onto social media offering thoughts and prayers, JJ Watt stepped up.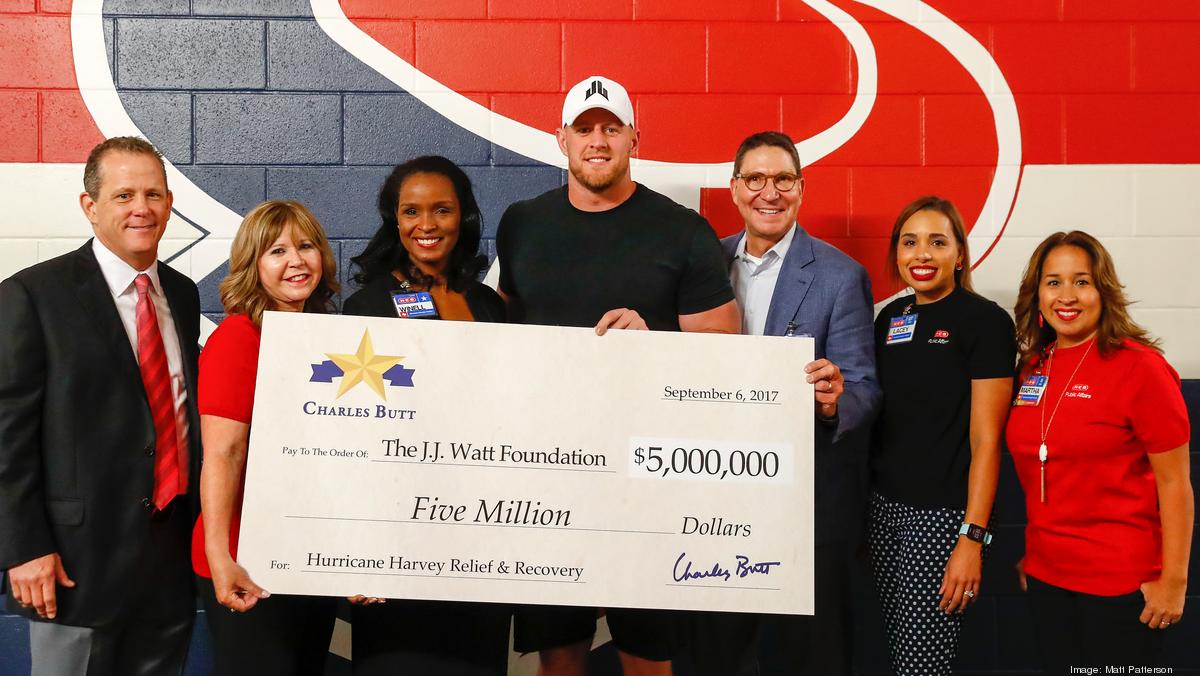 Watt set up and donated $100,000 to a page on YouCaring and set an initial goal of $200,000 raised to help families impacted by the hurricane. What happened next was absolutely awe-inspiring. Within a few months of Watt's initial donation, the fundraiser had eclipsed $35 million in donations. JJ's team closed the fundraiser once it reached $37 million. However, donors continued to send in donations in different formats, bringing the final total to $41.6 million.
According to an article done by Sports Illustrated in 2019, "Watt's foundation reported that the money has helped rebuild more than 1,183 homes in the Houston area. More than 971 childcare centers and after-school programs have also been rebuilt and recovered with the money, which has helped more than 108,000 kids, and over 239 million meals have been distributed to victims of the hurricane."
More than $30 million of the money was split up to benefit four organizations — Americares, Feeding America, SBP, and Save the Children — and was designated to be spent over the next 18 to 24 months. Watt did this to ensure that the people impacted by Hurricane Harvey were the ones receiving the financial support.
Hurricane Harvey Relief:
Two Year Update. pic.twitter.com/7UgjPfu6fy

— JJ Watt (@JJWatt) August 29, 2019
JJ Watt: Man of the Year
Watt's actions are not done for publicity. His contributions to his community are for the betterment of society, not for personal gain. His kindness is rooted in his Midwestern upbringing. He embodies what it means to have "Midwestern Kindness" and will likely continue on this path for the rest of his life, even beyond his retirement from football.
Watt was named the NFL Walter Payton Man of the Year in 2017 after raising over $41 million in his Hurricane Harvey fundraiser. Players who wear the Walter Payton patch on their jerseys are more than just one-time volunteers. They are people who go above and beyond for their community every single day.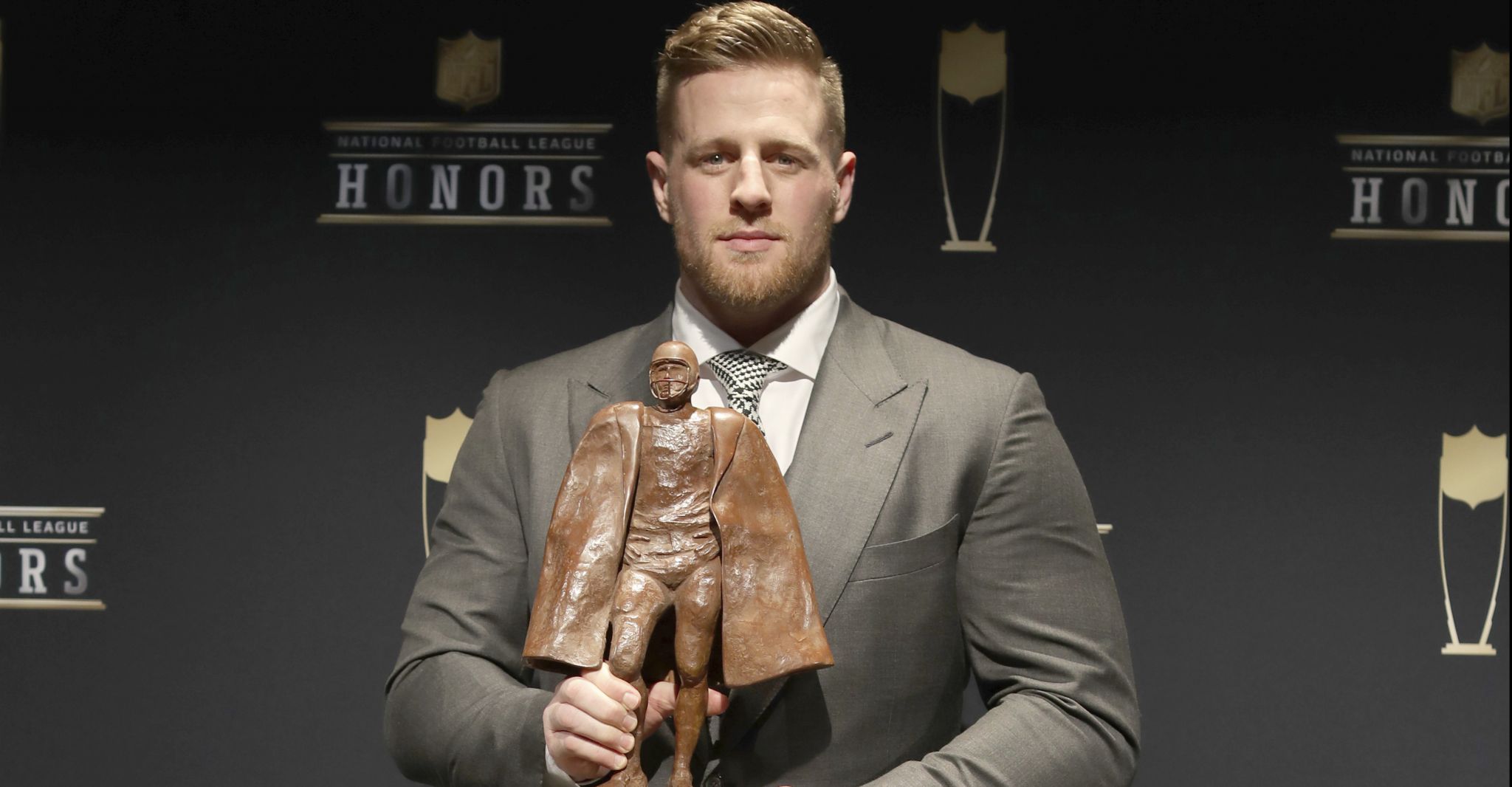 For More Great Content
Follow me on Twitter at @BJarumbo and follow @WiSportsHeroics as well for more great Wisconsin sports content! To keep up to date on the latest in Wisconsin Sports, click here! For some awesome Wisconsin Sports Heroics gear, check out our merch store!