The Green Bay Packers have had a long history of a great relationship with their community.  That continued this week during the Packers 2023 Tailgate Tour.
Green Bay Packers Tailgate Tour Donates $20K to Disabled American Veterans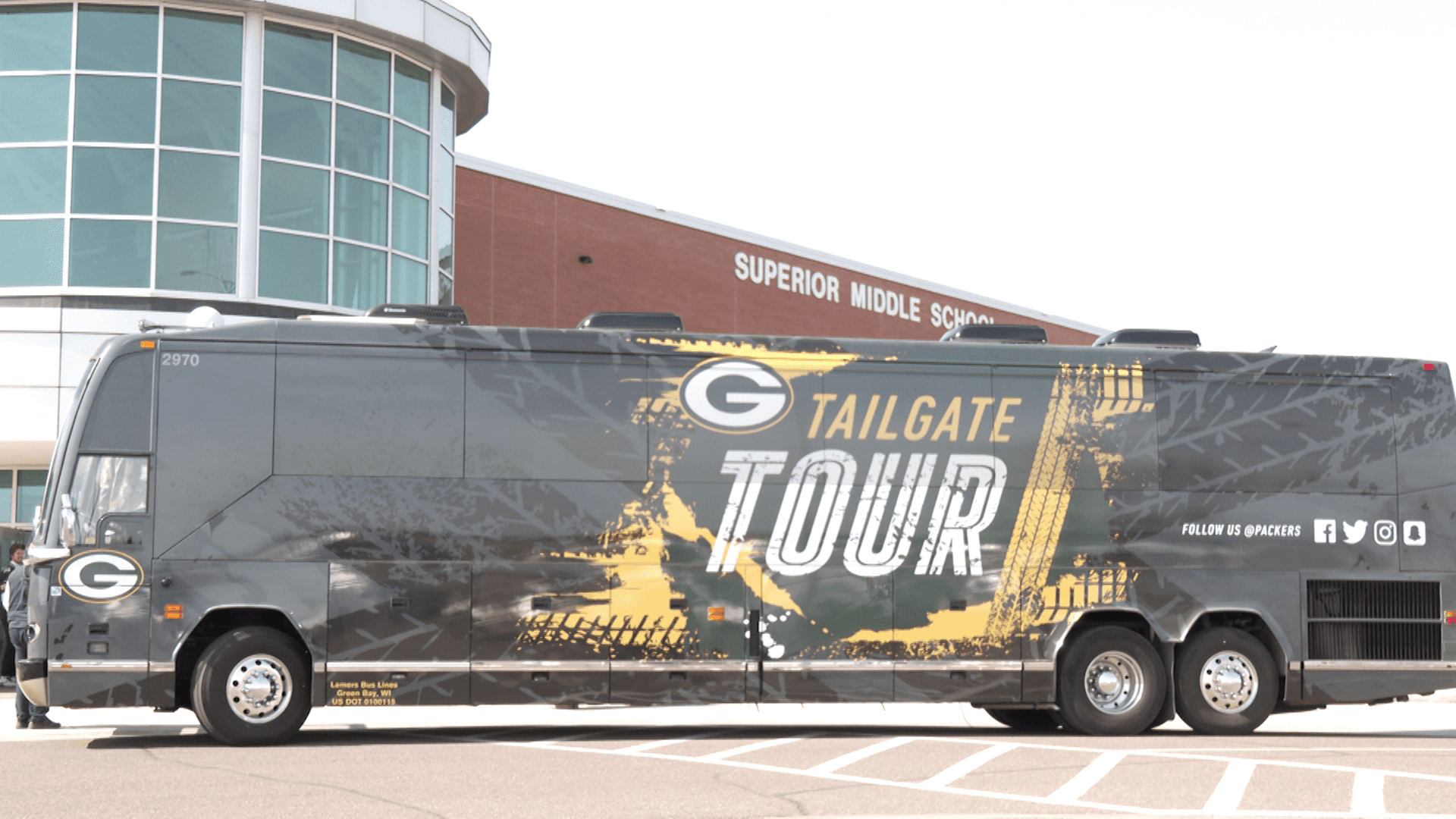 According to Blake Johnson on Green Bay Packers Daily:
Current and former Packers are partaking in this year's Tailgate Tour. Current players include Elgton Jenkins and Aaron Jones. As for former Packers alumni, it is Evan Smith, Ha-Ha Clinton Dix, Eddie Lacy and Davon House. Packers President/CEO Mark Murphy is also participating in the Tailgate Tour.

The Tailgate Tour helps raise awareness and funds for nonprofit groups. In this the 17th year of conducting this tour, the total funds raised has exceeded $3.5 million. The other major sports teams here in Wisconsin should also partake in a tour of the same magnitude. The Tailgate Tour not only raises funds for nonprofits, but it also brings up everyone's spirits including younger children who look up to these men as role models.

All the stops that they take across the state of Wisconsin have meaning to everyone, and they recently took a stop in the rural northwestern communities of Cameron and Chetek to honor two fallen police officers who lost their lives in the line of duty. Their names are Hunter Scheel of the Cameron Police Department, and Emily Breidenbach of the Chetek Police Department. They both played huge roles in their respective communities, and it means a lot to a lot of people that these Packers took time out of their busy schedule and honored these two fallen police officers.

Personally, I think that it shows the tremendous character of these individuals to pay their respect to these two brave individuals who served their communities with pride.

They also visited Superior High School and Middle School, where they had breakfast with local veterans and donated $20,000 to DAV Superior. DAV Superior provides free assistance to veterans in need of help with their VA benefits prior to serving for our nation's country. Players met with kids of fans from both the Packers and the Vikings, where a young Viking fan was booed by his entire school when he asked the players to sign his Vikings jersey.

Students were able to ask their favorite players questions about playing for the Packers, what it's like to be in the NFL and how they can play in the cold climate of the legendary Lambeau Field. Many people in the Superior community were very appreciative of the visiting Packers, and their tremendous donations.
When Green Bay Packers fans heard this news, they had a lot to say on social media:
@packers Thank u From All of Us for thinking about Our Nations Veterans pic.twitter.com/XOr9Is7fIV

— Our 85 un I.d SAILORS need I.d 2b able 2go Home (@CobyCuzzocrea) April 15, 2023
The Packers donated $20,000 to the Disabled American Veterans Charity during their tailgate tour. 👏

The DAV is dedicated to a single purpose: empowering veterans to lead high-quality lives with respect and dignity.https://t.co/wIXjMLp3UC

— GBP Daily – Rob Westerman lll (@GBPdaily) April 15, 2023
For More Wisconsin Sports:
Follow me on Twitter at @mcquadewarnold, follow us @WiSportsHeroics, and listen to our Podcast, The Cheese Dads NOW with Legendary DT Gilbert Brown! You can also reach out to McQuade Arnold via email at mcquadewarnold@gmail.com. To read more of our articles and keep up to date on the latest in ALL of Wisconsin sports, click here!