The Green Bay Packers have suffered brutal losses in back-to-back weeks.  The New York Jets and Washington Commanders both came away with victories vs the Packers.  Something not many Packers fans would have predicted a few weeks ago.  After the New York Jets took home a win, their rookie cornerback dawned a cheesehead while leaving Lambeau field.  Specifically, Sauce Gardner was seen prancing around Lambeau Field with a cheesehead on before Allen Lazard knocked in off:
#Jets CB Sauce Gardner wearing a cheesehead as he leaves the field, until a #Packers player (looked like Allen Lazard) knocked it off his head.

Big win for the Baby Jets at Lambeau Field. pic.twitter.com/YX1QXMbzKZ

— Tom Pelissero (@TomPelissero) October 16, 2022
Now just one week later we are seeing the trend continue…
Washington Commanders Continue Cheesehead Trend
A week after Sauce Gardner, Benjamin St-Juste posted himself wearing a cheesehead after the
Commanders'
win over the
Packers
. (via Benjamin's IG):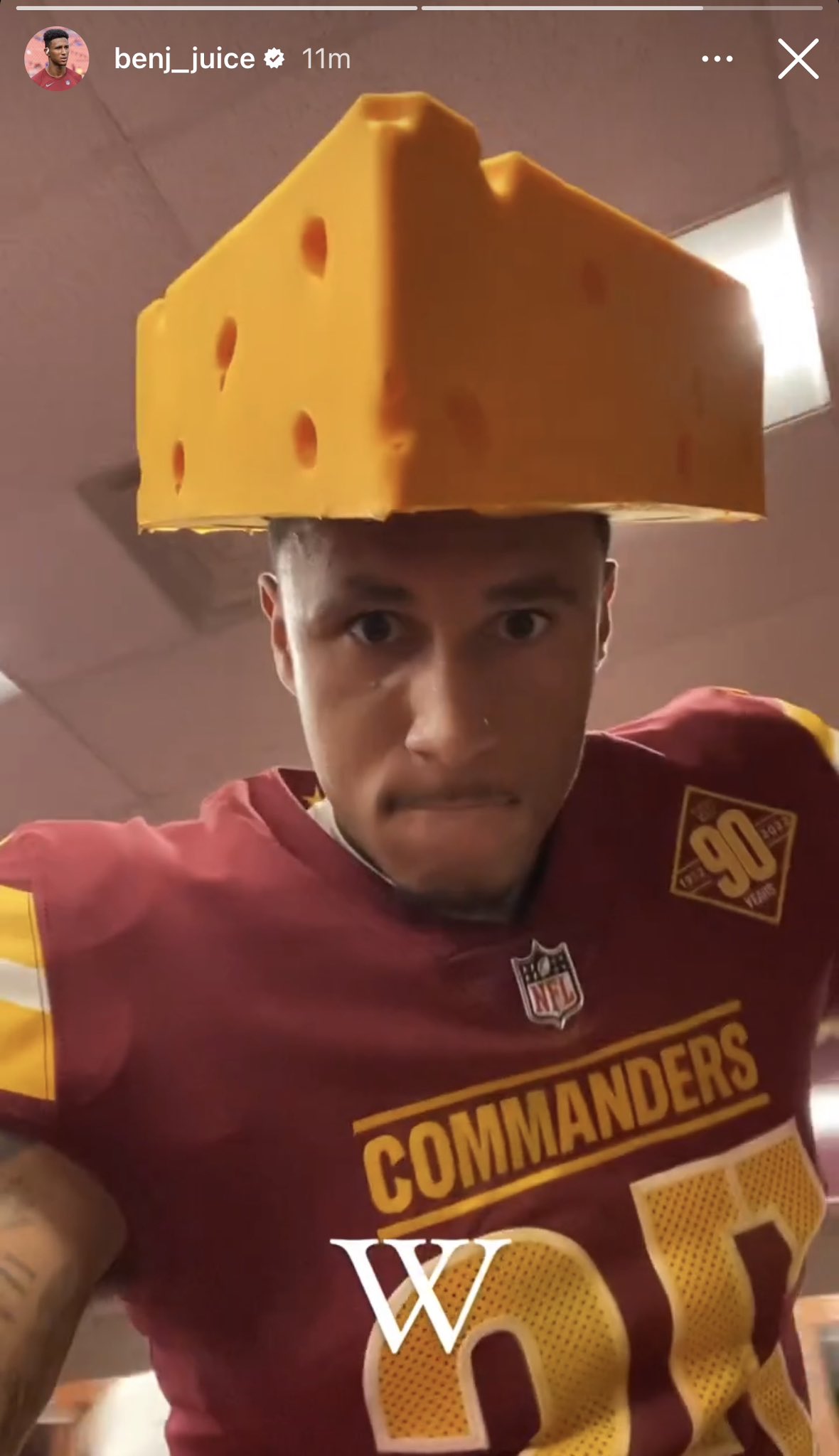 I am not sure if we have ever seen this type of trend against the Packer.  Back-to-back-to-back losses rarely happen in the Aaron Rodgers era.  It is the first time it has happened in the Matt LaFleur era.  These losses have triggered a troubling trend poking fun at Packers' fans long standing tradition of wearing a block of cheese on their head.  Understandably so, this trend has infuriated Packers fans on social media.  However, at this point there is not much we can do about it.
The best way to stop a trend like this? Start winning football games.  We will see if the Packers can right the ship when they travel to Buffalo next week to play the Bills.  As fate would have it, this is likely the toughest game on the entire schedule for the Packers.  If Green Bay wants to get back on the right track, they will have to do it in extremely hostile territory.
For More Wisconsin Sports: