This past Sunday, Mayfield Sports Marketing sponsored an autograph signing at Stadium View Bar and Grill in Green Bay. Fans were able to get autographs and pictures with former Packer players. In attendance was: Ahman Green, Gilbert Brown, and Jermichael Finley. I was given the distinct privilege to chat with Jermichael himself and get his take on the 2021 season and how it felt to be back in Green Bay:
Question #1- How Does It Feel To Be Back in Green Bay And What Have You Missed The Most?
"It is an awesome feeling. You get the goosebumps from it and it was a place that was my home… It is a great feeling… Green Bay feels like home."
One thing that was really neat to hear from Finley was how he would take in the Green Bay gameday experience:
"I am not going to sit in the booth , I am going to sit outside with my kid and actually do the fan experience".
Question #2- "Does This Year's Team Have Any Similarities To The 2010 Super Bowl Team?"
"It does, especially the defense playing up to par. The corners are playing up to par. What is crazy is that we (the 2010 team) were missing a lot of key pieces and this team is missing pieces as well. When they get those players back and start gelling, especially in the fourth quarter of the season, they will be dangerous."
Question # 3- "What Advice Would You Give The Younger Players Experiencing a Super Bowl Run For The First Time?"
"Seize the moment. Enjoy it. Take it all in because like I said, it does not last for long. And, be a great teammate at this time. There is a lot injuries and a lot of adversity going on in the locker room. Be there for your teammates and cheer the next man on."
Question # 4- "What Is Your Most Favorite Memory Playing Against the Vikings?"
"Going to the Dome and that was one of my best games of my career with 150+ yards. That is a game that I try to keep in my back pocket.
About Jermichael Finley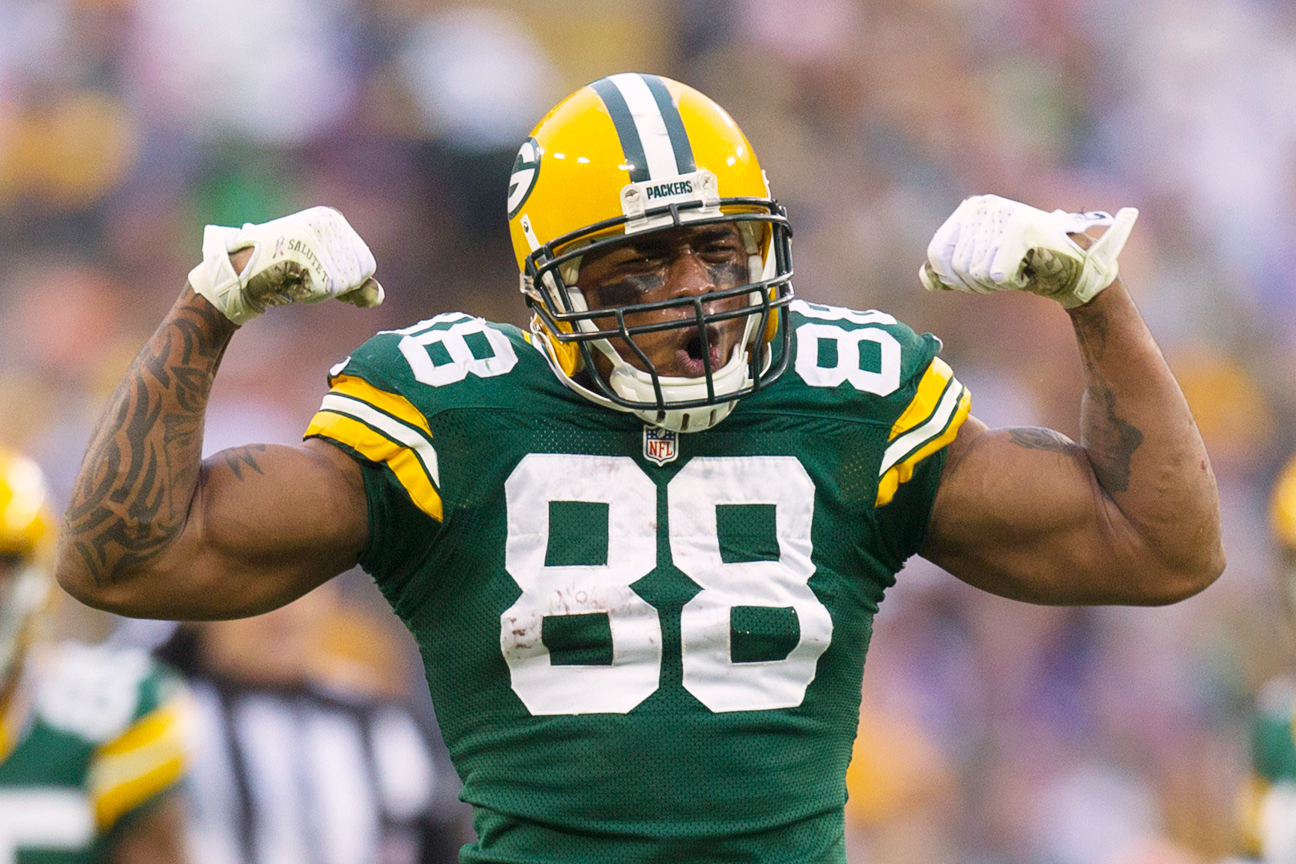 Jermichael Finely was selected by the Green Bay Packers in the third round of the 2008 NFL Draft. Over his six year career, Finley amassed 2,785 yards and 20 touchdowns. Finley ended his career only behind Paul Coffman for most receiving yards by a tight end in Packers history.
Jermichael Finley Booking Agent
Call Mayfield Sports Marketing at 262-366-8188 to schedule Jermichael Finley for your corporate appearance or product promotion.  Our booking agents will work on your behalf to get you the best price for your desired sports speaker.
Mayfield Sports Marketing has earned a reputation of being the one to call for booking top athletes to speak at events and trade shows. To learn more about Jermichael Finley appearance cost and booking fee, please call us today. www.MayfieldSports.com.
Follow me on Twitter @ChrisBuboltz and follow us @WiSportsHeroics for more great content! To read more of our articles and keep up to date on the latest in Wisconsin sports, click here.