After one season with the Milwaukee Bucks, shooting guard Bryn Forbes has decline his player option and will become a free agent.  The news was first reported by ESPN's Adrian Wojnarowski.
ESPN Sources: Milwaukee Bucks guard Bryn Forbes is declining his player option and becoming a free agent: https://t.co/a6jk4lvylJ

— Adrian Wojnarowski (@wojespn) July 27, 2021
Forbes was schedule to make north of $2.4 million this season.  He will likely go try to find a higher payday elsewhere.  The Milwaukee Bucks, with serious cap issues next season, may not be able to afford to bring him back at his asking price.
Bryn Forbes with the Bucks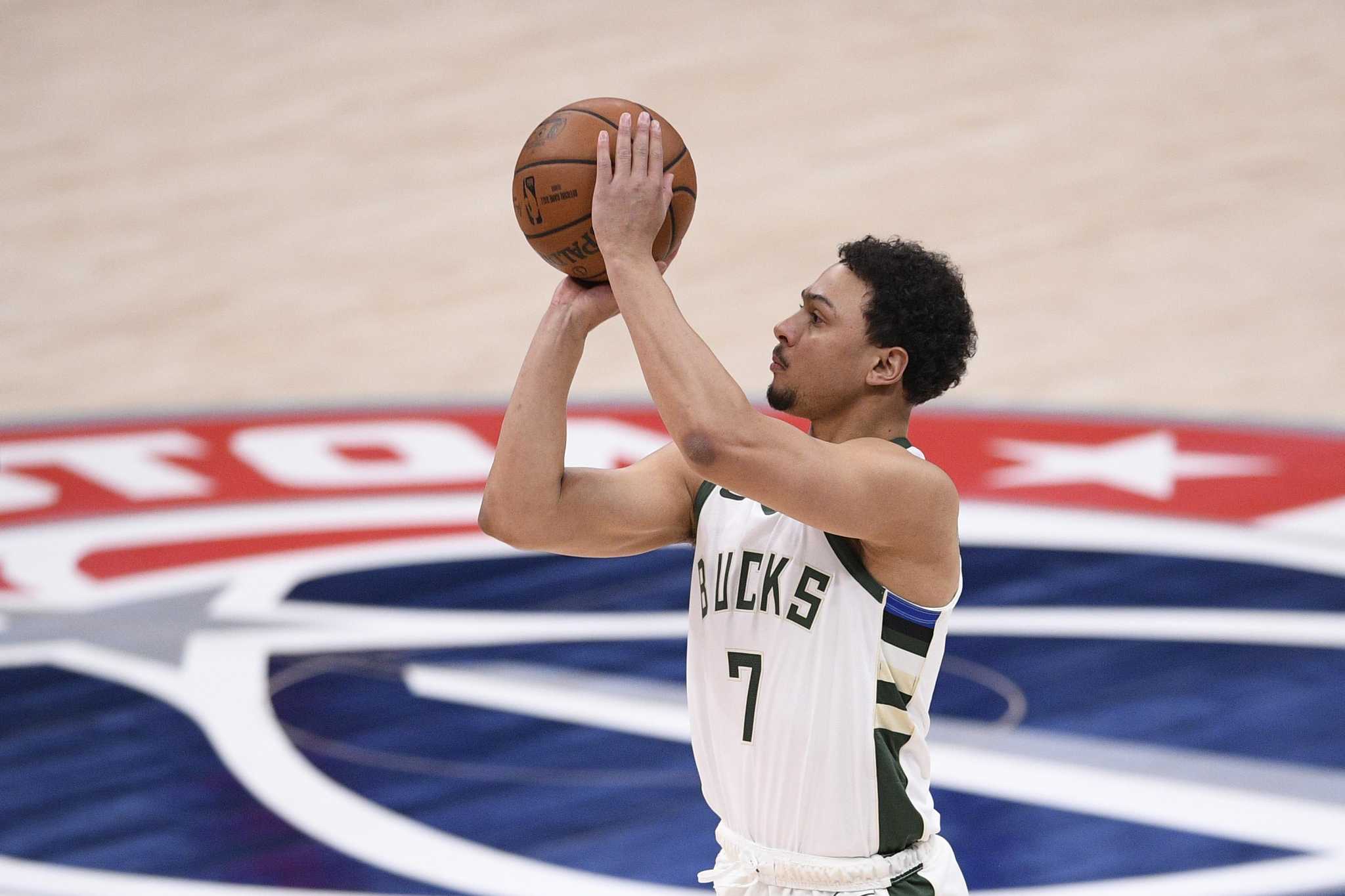 Bryn Forbes signed a two-year contract with the Milwaukee Bucks last offseason.  The second year, of course, was a player option, which as stated above, he has declined.
As a role player off the Bucks' bench, Forbes averaged 10 points per game while shooting 45.2% from three.  Forbes' lack of defense was a frustration at times, and led him to see less playing time as the Bucks got deeper in the playoffs.
Forbes was hot off the bench in the Bucks' opening round against the Heat.  He averaged 15 points per game while shooting 48.4% from three.  Unfortunately, his shooting cooled down considerably in the later rounds.  Against Brooklyn, he averaged 4.6 points and shot just 27.2% from three.  In the Eastern Conference Finals, he averaged five points on 32% shooting from three.  Finally, in the Championship round, he averaged just three points per game on 33% from beyond the arc.
In each series, his minutes steadily declined.  He went from 20 minutes per game against the Heat to 14.5 against the Nets.  Against the Hawks, he was on the floor for 11.7 minutes per game.  In the Finals, though, Forbes was rarely on the court.  He averaged just 7.3 minutes per game in the Bucks' Finals win, an indictment on his cold shooting and poor defense in the playoffs.
How Will the Bucks Replace Forbes?
Fortunately for the Milwaukee Bucks, they have a decent replacement for Forbes already on the roster.  Last year, the Bucks drafted Jordan Nwora with one of their second round picks.  In his limited playing time, Nwora averaged 5.7 points and 45.2% shooting from beyond the arc.
He was able to achieve those stats while appearing in just 30 games.  He averaged 9.1 minutes in the games in which he played.  That minutes per game average was boosted by a rare game in which the Bucks played their backend of the bench for most of the game. In that particular contest, Nwora played 36 minutes, scored 34 points and hauled down 14 rebounds.  He also had three steals and two blocked shots.
With Nwora on the roster, the Bucks are able to save the $2.4 million that they would have had to pay Forbes and use it to pursue other free agents.  Currently, the Bucks are trying to figure out how they can keep both PJ Tucker and Bobby Portis.  This does not solve the issue, but it may help.
[pickup_prop id="7244″]
For More Great Wisconsin Sports Content
Follow me on Twitter at @theotherAdams14 and follow us @WiscoHeroics1 for more great content. Check out our merch page here and use promo code Wisco at check out for $1 off! To read more of our articles and keep up to date on the latest in Wisconsin sports, click here!