The Milwaukee Brewers released their minor league coaching staff on Thursday.  Among the names was that of their new minor league hitting coordinator: Sara Goodrum.  Goodrum is the first woman to hold the minor league hitting coordinator position for any team in Major League history.
Significant news from the Brewers: They have promoted Sara Goodrum to Minor League hitting coordinator, making her the first woman in baseball history to serve in that role. Her official title is Coordinator – Hitting Development Initiatives.

— Adam McCalvy (@AdamMcCalvy) January 28, 2021
Technically, Sara Goodrum has held the position since October of last year.  However, the Brewers made the announcement today along with the rest of their minor league coaching staff.
A Life in the Sport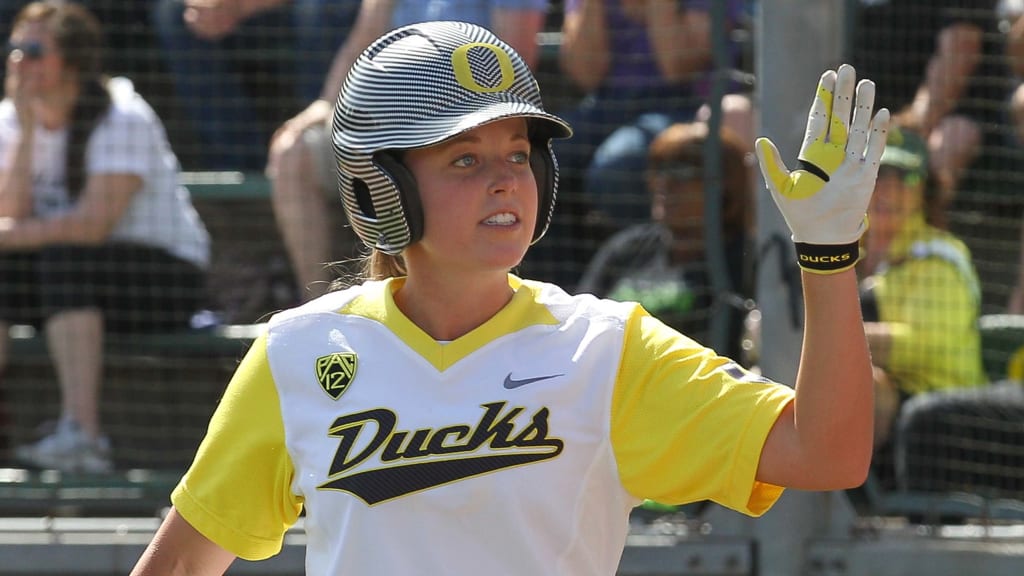 Sara Goodrum is a life-long baseball fan.  She played softball in college at Oregon from 2012-2015.  During that time, Goodrum worked as a research assistant at Bowerman Sports Science Clinic.  Upon graduation from Oregon, she achieved her Masters degree in Exercise and Sports Science from Utah.
Career with the Brewers
Sara Goodrum joined the Brewers in April of 2017 as an intern.  By November of that year, she had been hired on full time as the Brewers' coordinator of integrative sports performance.
Throughout her tenure with the Brewers, she has been working with their prospects on bettering their performance.  Her interaction with the players has proved to her that her gender does not make a difference to the players.
Sara Goodrum: "The players coming up now don't care if you're a man or a woman." She said she's learned that if she can help a player get to the big leagues, they are open to instruction from anyone.

— Adam McCalvy (@AdamMcCalvy) January 28, 2021
The Sport Is Changing for the Better
Goodrum's promotion is the latest in a surge in the hiring of women to fill roles that had, for far too long, been hold only by men.  In 2015, the Arizona Cardinals hired Jennifer Welter as an assistant coach.  Katie Sowers has been an offensive assistant coach for the 49ers since 2017.  This week, the Washington Football Team made Jennifer King their assistant running backs coach.  She is the first Black woman to be a full-time coach in the NFL.
[pickup_prop id="4620″]
Last November, the Miami Marlins hired Kim Ng as their general manager.  Ng is the first woman to hold such a role in MLB history.
For More Great Wisconsin Sports Content
Follow me on Twitter at @theotherAdams14 and follow us @WiscoHeroics1for more great content. To read more of our articles and keep up to date on the latest in Wisconsin sports, click here!