The Milwaukee Brewers struggled once again as they faced the Cincinnati Reds for game two at Miller Park, falling 4-1 on Saturday night. The Brewers have yet to win a game on their home turf.
It seemed doomed from the beginning; Nick Castellanos lined out to center and Joey Votto grounded into the infield shift. However, Keston Hiura botched what would've been a double play. It wasn't long before Eugenio Suarez hit a three-run homer into deep left field off of starter Brett Anderson, bringing the Reds a 3-0 lead in just the first ten pitches of the game. 
Nick Castellanos reached on another error by Hiura, and Votto drew a walk, bringing Anderson more trouble. In the fourth inning, Anderson got pulled, leaving the bases loaded for Corbin Burnes.
Corbin Burnes was able to get the Brewers out of a messy situation by striking out Castellanos, throwing a 97-mph fastball right by him. He then proceeded to retire the next seven hitters. In the sixth inning, Shogo Akiyama came in and smashed a triple into the corner of right-field, bringing Farmer in, bringing the Reds to a 4-0 lead.
What's Going On, Offense?
It seems the Brewers offense continues to sleep as they go through this 60-game season. With nearly 20% of the season completed, this is the time for the Brewers to really start focusing on figuring out the root to their offensive woes. 
They managed to obtain just two hits off of Reds' starter DeSclafani, who went six innings. Against reliever Michael Lorenzen in the 8th, the Brewers were able to manufacture one run on a sac-fly by Brock Holt would bring home Ben Gamel. This defeat drops the Brewers record to 5-7 on the season. The Brewers are still second in the NL Central standings behind the Cubs, but that could change.
What's Next?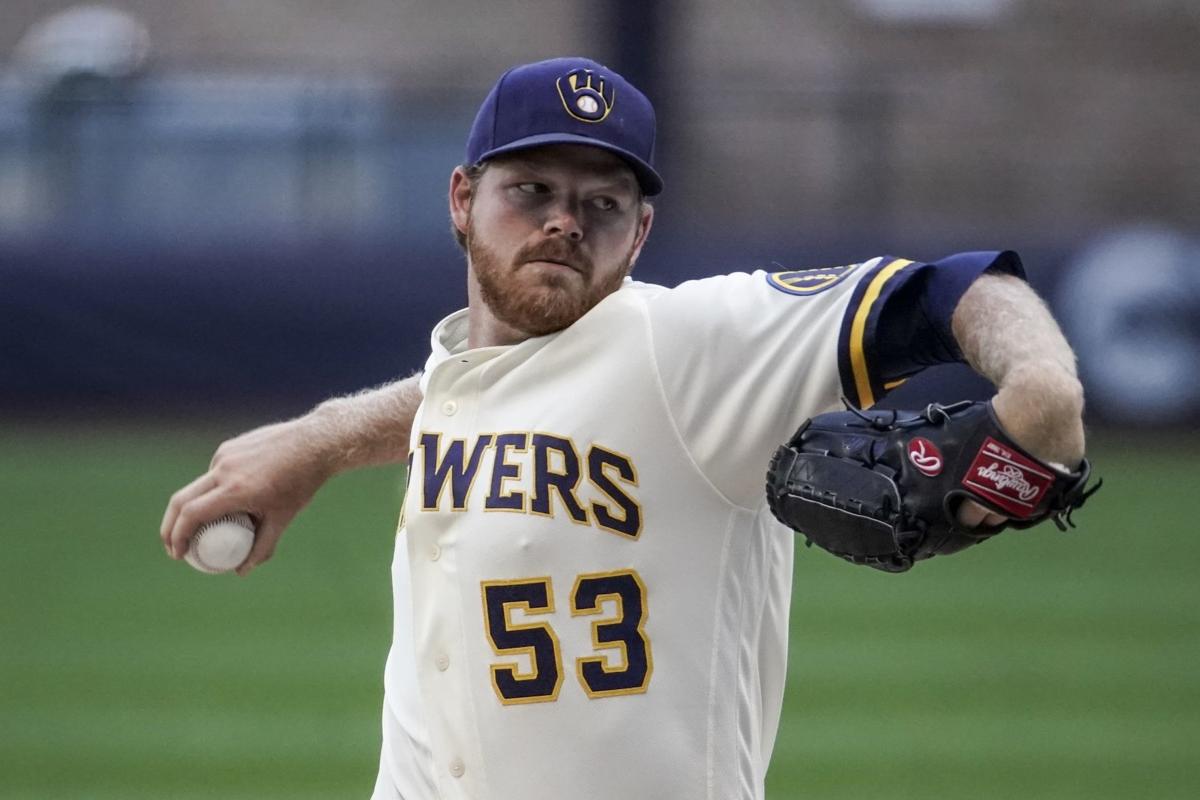 The Brewers will face the Reds one more time on Sunday afternoon at Miller Park at 1:10 CST. Brandon Woodruff is scheduled to take the mound for the Brewers against Sonny Gray for the Reds. Both are stellar aces.
For More…
Want more great content? Make sure you follow me on Twitter @sarahspooon and follow us @WiscoHeroics1! For more up-to-date content on all things Wisconsin sports, click here.