Aaron Rodgers has had some unforgettable moments throughout his 18-year NFL career. Monday Night Football (MNF) has been a source of some of those moments for. With the Green Bay Packers taking on the Los Angeles Rams on Monday, Dec. 19, let's take a look at a few of Rodgers' top moments on MNF.
Aaron Rodgers' First Career Win
The Brett Favre era came to an end in 2008, however, a new era was beginning. On Monday, Sept. 8, 2008, Aaron Rodgers won his first career game as a starter for the Green Bay Packers. It was a home game against the Minnesota Vikings. Rodgers did not put up huge numbers, only passing for 178 yards. Although he did record one passing touchdown along with a touchdown on a QB sneak that sealed the victory. After his touchdown, he performed his first-ever Lambeau Leap, saying, "I've been dreaming about that for four years, to be honest."
Aaron Rodgers And The Fail Mary Game Against Seattle Seahawks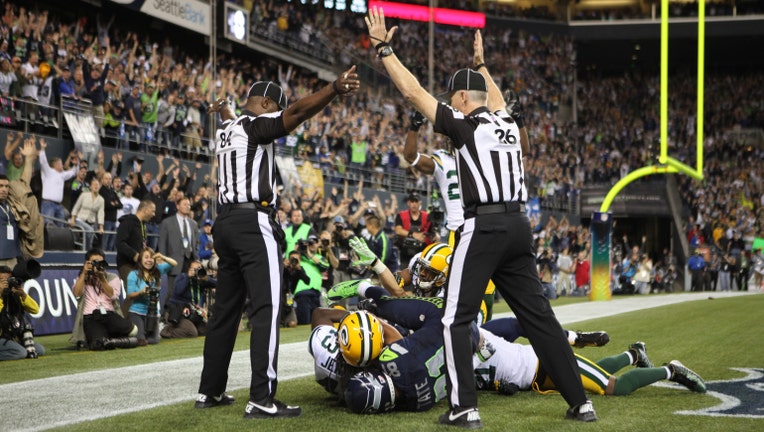 Not all memorable moments have to be good ones. On Sep. 24, 2012, the historic, or more like historically bad "Fail Mary" game occurred. Rodgers was sacked eight times in the first half of that game. However, things only got worse. The Packers ended up losing on the final play when fill-in refs called "simultaneous possession" between Seahawks receiver Golden Tate and Packers safety M.D. Jennings. The call resulted in the Packers losing 14-12.
Rodgers Loses To Favre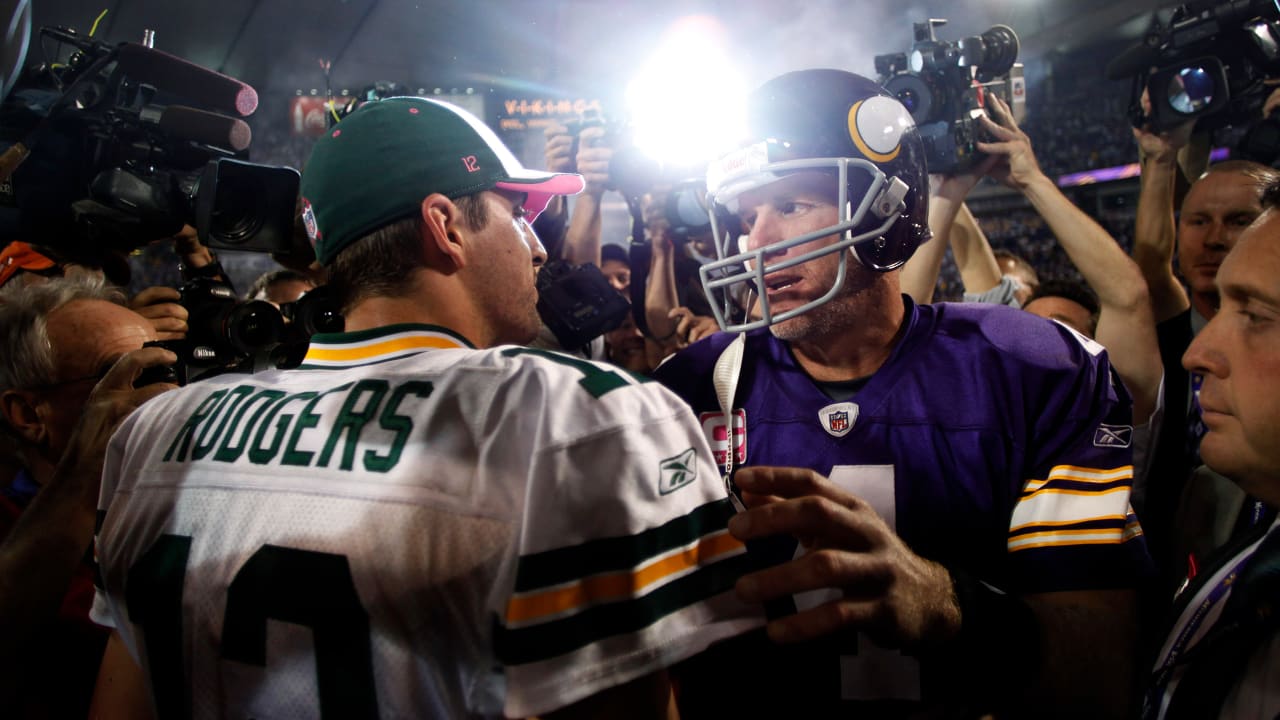 Tensions were at an all-time high leading up to the Packers' Oct. 5, 2009 game against the Minnesota Vikings. The matchup marked the first time Favre faced his former team. Both sides desperately wanted to win and had plenty to prove. Favre played well, completing 24 of 31 passes for 271 yards, three touchdowns, and no interceptions. Rodgers had a great game too, finishing 26 for 37 along with 384 passing yards and two touchdowns. Minnesota went on to win the game 30-23.
Thrilling Comeback Victory Against the 49ers
On Oct. 15, 2018, the Packers trailed the 49ers by a touchdown at the 2-minute warning. With 1:55 left, Rodgers found Davante Adams for a 16-yard touchdown pass, which tied the game. On the 49ers next possession, quarterback C.J. Beathard was picked off by Packers safety Kevin King with 1:07 left. Remarkably, Rodgers and the Packers drove from their own 10-yard line and set up a game-winning 27-yard field goal for Mason Crosby. Rodgers finished with 425 yards, the most of his MNF career.
Rodgers' "I Think We Can Run The Table" Game
Five days before a Monday night matchup against the Eagles on Nov. 28, 2016, Rodgers delivered the quote, "I think we can run the table." At the time, Green Bay had a record of 4-6. One more loss and the Packers' playoff hopes could be shattered. Rodgers threw for 313 yards and two touchdowns to lead Green Bay to a much-need win. A true turning point in the season, the Packers indeed went on to run the table. They finished the season with a 10-6 record. In addition, Green Bay went on to win two more games in the playoffs before losing in the NFC Championship game. From, 4-6 to an eight-game winning streak, Rodgers leadership was on full display during that special 2016 season.
For More Wisconsin Sports News:
Follow me on Twitter at @alex_ratliff and follow us @WiSportsHeroics for more great content. To read more of our articles and keep up to date on the latest in Wisconsin sports, click here!