It is no secret that the Green Bay Packers' offense is struggling. Of course, much of the blame for that has fallen on their four-time MVP, Aaron Rodgers. Since the season began, Rodgers has struggled to get into a groove with his offense. In the Packers' embarrassing collapse in London against the Giants, Rodgers was once again criticized for being blind to open wide receivers and looking only at his favorite target(s). Additionally, the offensive game plan was criticized for not giving enough touches to running backs Aaron Jones and AJ Dillon. Clearly, there are several things wrong with the Packers' offense right now. However, Rodgers thinks they are about to turn the corner ahead of an NFL Week 6 game between the Packers and Jets.
The Packers Have Been in this Situation Before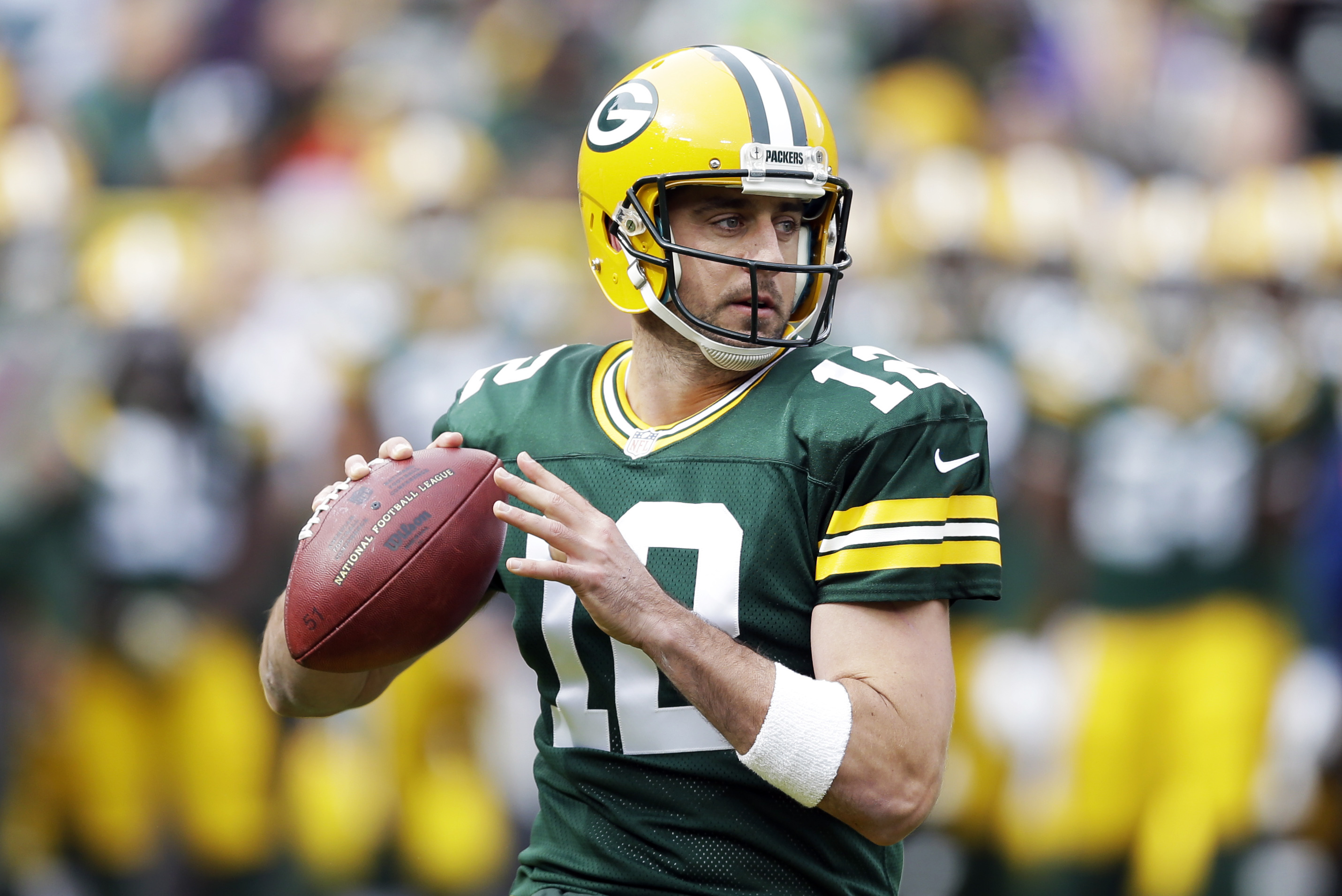 As we head into NFL Week 6, this is not the first time the Packers have had a rough start to a season. In one famous interview in 2014, Rodgers told fans to "R-E-L-A-X." At the time, it was the third straight season in which the Packers had started 1-2. The offense was struggling and ranked 28th in total yards. As many fans may remember, the team did turn it around and Rodgers won his second NFL MVP Award.
Comparing this season to 2014 shows that the present circumstances are not nearly as dire. The offense is ninth in total yards this year compared to the 28th overall offense through three weeks in 2014. The Packers currently are 22nd in the NFL in scoring offense (19.4 points per game). This is better than their 2014 average points per game (18) when Rodgers gave his R-E-L-A-X interview. By the end of the 2014 season, the Packers had the No. 1 scoring offense in the NFL (30.4 points per game).
Rodgers Thinks the Packers Offense Will Get Hot in NFL Week 6
Of course, this Packers team is MUCH different than the 2014 squad. In fact, the only players still on the team from that campaign are Rodgers, Randall Cobb and Mason Crosby. That being said, it just goes to show that Rodgers has been around long enough to see it all, and what he sees is an offense on the cusp of figuring it out ahead of NFL Week 6.
Aaron Rodgers today: "I expect that typical stretch coming up at some point where we get really hot. Hopefully it starts this week, but I think that's right around the corner."

— Matt Schneidman (@mattschneidman) October 12, 2022
If we are being honest (and if Rodgers is being honest with himself), a great deal of the changes that need to happen start with the quarterback. Rodgers prides himself on being a reflective person. Hopefully, this quote is a sign that he is having a revelation about his role in the offense's struggles ahead of the Packers' Week 6 matchup vs. the Jets.
For More Great Wisconsin Sports Content
Follow me on Twitter at @theotherRobin19 and follow us @WiSportsHeroics for more great content. To read more of our articles and keep up to date on the latest in Wisconsin sports, click here!