It has been recently said that the Packers do not surround Aaron Rodgers with enough weapons at wide receiver. In addition, have not drafted a wide receiver in the first round since 2002. It makes everybody believe the Packers have not valued getting top-notch playmakers for Rodgers. Yet, that is all false as Aaron Rodgers has had numerous great wide receivers around him for most of his career. Also, they weren't just good because of Rodgers being at quarterback. Here are all the great wide receivers Aaron Rodgers has had in his career.
Greg Jennings- Aaron Rodgers First Number One Wide Receiver
When Aaron Rodgers became the starting quarterback for the Packers, he did already have some playmakers. One of them was Greg Jennings, who became his top go-to guy. Jennings was a dominant receiver in his prime for the Packers and was a nightmare for opposing secondaries. He was even putting up solid numbers on one leg as well. Jennings was indeed a big part of the Super Bowl Run in the 2010 NFL season. Unfortunately, after the 2012 season, the team moved on from him as his production started to drop, and he was replaced. Despite the rough ending with the Packers, he was definitely a great playmaker for Aaron Rodgers.
Donald Driver- Was Still Was a Reliable Player for Aaron Rodgers Even in The Twilight of His Career
Who would've thought Donald Driver, a seventh-round draft pick, would become one of the best wide receivers in Packers' history. He is the Packers' all-time leader in receiving yards. Driver played with Brett Farve for most of his career and played with Aaron Rodgers in his twilight years in the NFL. A good player and a great human being, Driver did everything the right way.  This led him to have a great NFL career. Even late in his career, playing with Aaron Rodgers, he still played at a high level. In fact, he was a veteran presence for the young receivers and even Aaron Rodgers himself. Not to mention in the Packers' Super Bowl run in 2010, he put up good numbers and made the Pro Bowl. He will always be arguably the receiver in Packers history and one of the best players Aaron Rodgers has ever played with.
Jermichael Finley- A Dominant Player The Packers Had a Hard Time Replacing
One of the biggest weapons Aaron Rodgers has had in his career was Jermichael Finley. He was a dominant tight end for the Packers' offense early in Rodgers's career. Finley was indeed a nightmare for opposing defenses. Finley was either too big for defensive backs or too fast for linebackers. He made the Packers' offense early in Rodgers's career nearly unstoppable. The problem was that injuries derailed what could have been a promising NFL career. In 2010, he suffered a knee injury forcing him to miss being a part of the Packers Super Bowl team. Then, unfortunately, he suffered a neck injury in 2013 and retired in 2015 when no NFL team signed him after the 2013 season. Despite a short career, Finley was a real good player for the Packers.
Jordy Nelson- Formed One of the Best Quarterback Receiver Connections of All Time With Aaron Rodgers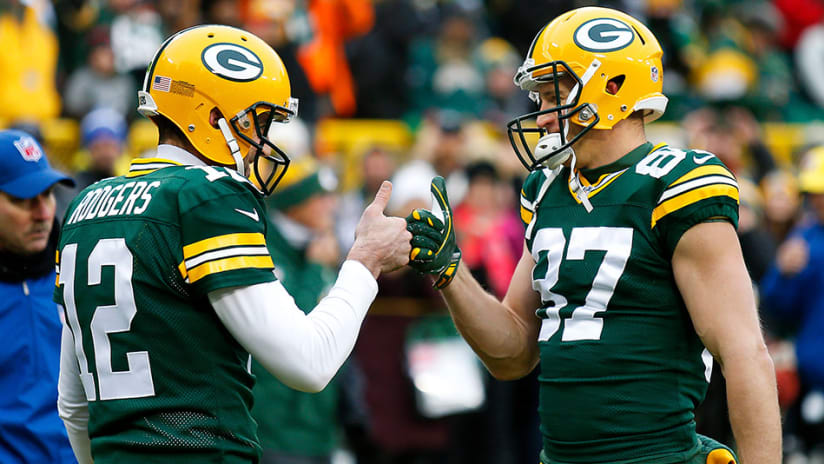 Jordy Nelson was incredible during his time with the Packers. His connection with Aaron Rodgers could be considered one of the best of all time. Jordy Nelson was an absolute steal from the 2008 NFL draft in the second round. He has had numerous seasons with double-digit touchdowns and led the NFL with touchdown catches twice. Nelson was not the most talented player, but earned the trust of Aaron Rodgers and was his top guy. The connection between Aaron Rodgers and Jordy was so good Aaron Rodgers threw 65 of his career touchdown passes to Jordy Nelson. In addition, Rodgers had a passer rating of 123.9 when he threw to Jordy Nelson. Jordy played a big part in the Packers winning their fourth Super Bowl and will be soon inducted into the Packers Hall of Fame.
Randall Cobb- Was Arguably the Best Slot Wide Receiver in the NFL During His Time With the Packers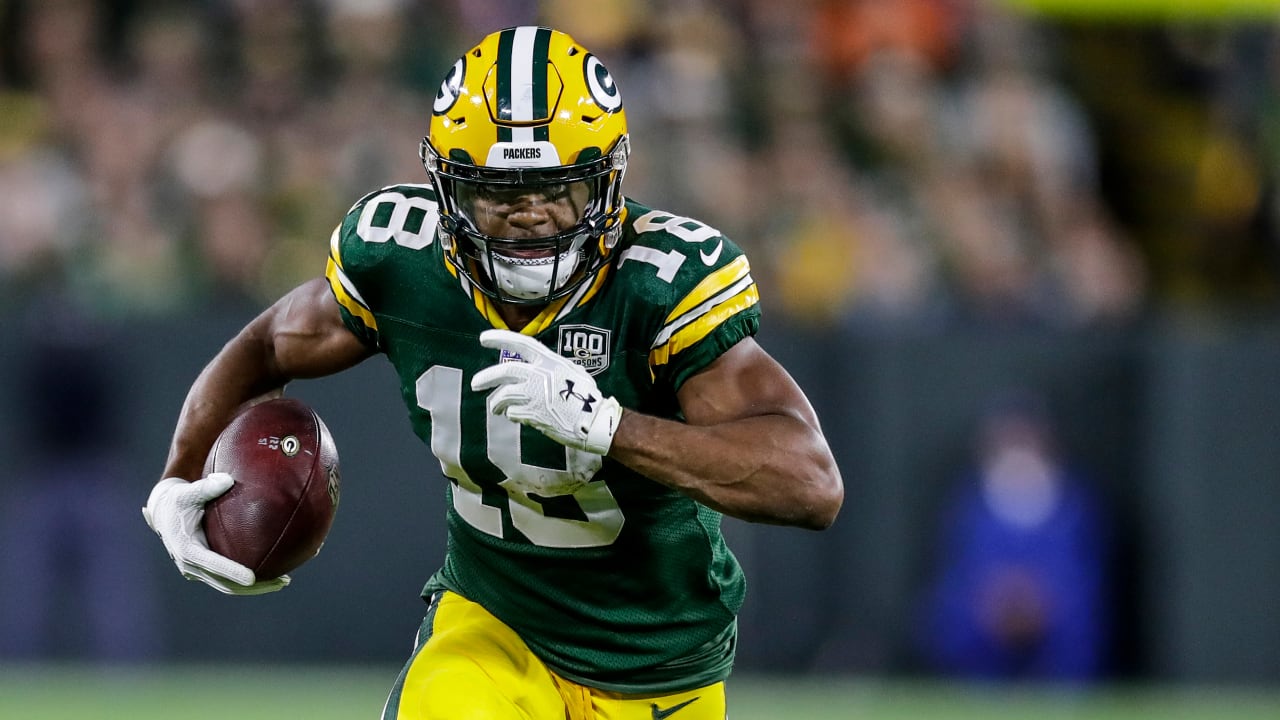 In the second round of the 2011 NFL Draft, the Packers took Randall Cobb. Cobb, as a rookie, saw a good amount of playing time even with a crowded Packer receiver room. After his rookie season, he started becoming one of the best slot receivers in the NFL. His best year was 2014 when he had over one thousand yards and twelve touchdowns and was a Pro Bowler. After his breakout season, he received a contract extension to stay with the team. Unfortunately, Cobb was not able to stay healthy after 2014 and a drop in his production led the Packers to not re-sign him after the 2018 NFL season. Cobb was indeed a true weapon for Aaron Rodgers and probably would've stayed with the Packers if he was able to stay healthy.
James Jones- Good Friend and was a Reliable Player for Aaron Rodgers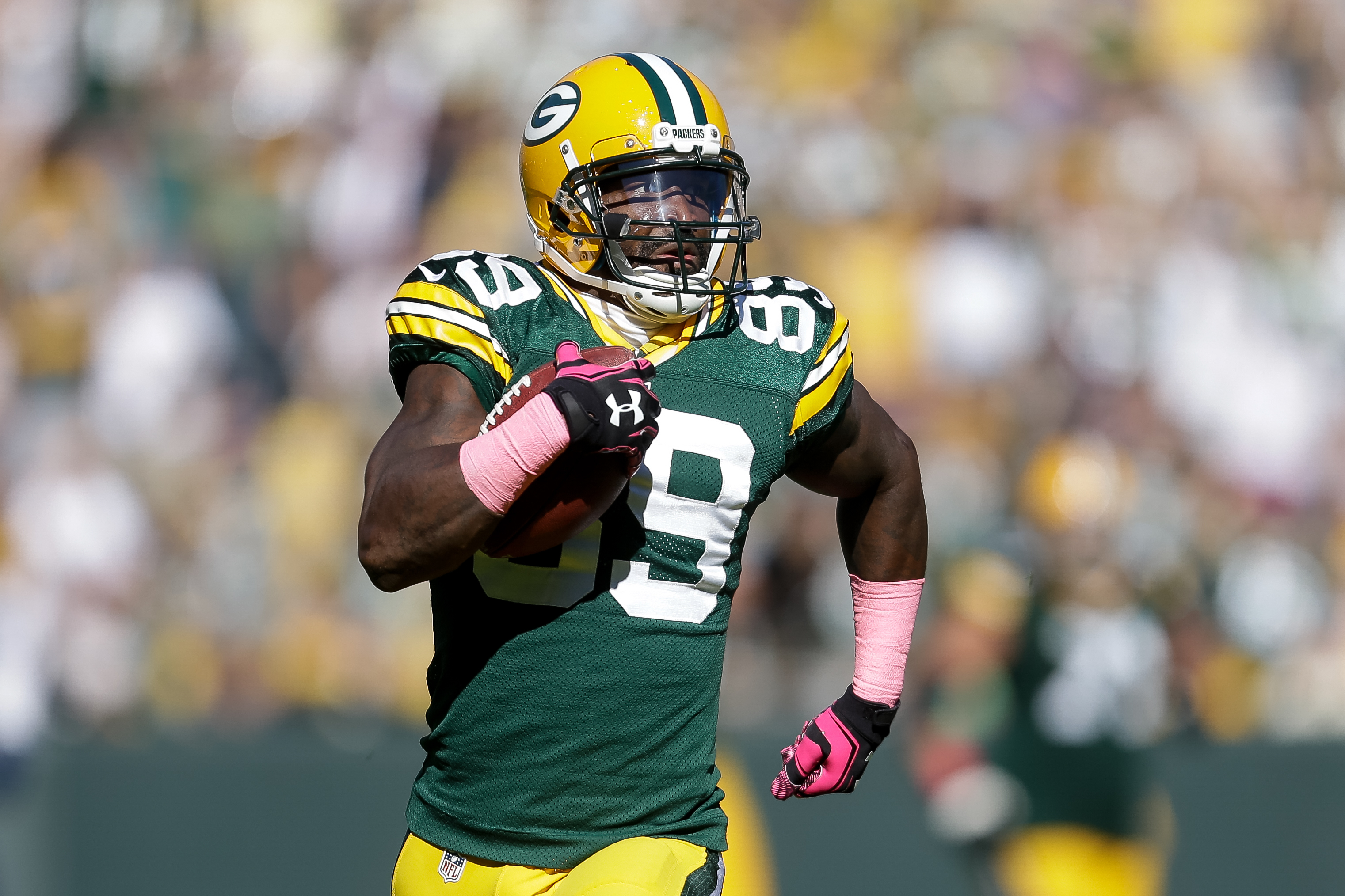 One person Aaron Rodgers seems to give a lot of information to is former Packers wide receiver James Jones. Jones was the first to know about the Aaron Rodgers contract extension. He also seems to know information on the drama between Rodgers and the Packers. He was a reliable source for Aaron Rodgers off the field. In addition, he was a good player for Rodgers on the football field. Jones was selected in the third round of the 2007 NFL Draft had a good run with the Packers. He was always making the tough catches in crunch time when the Packers' offense needed a big play. He and Aaron Rodgers had a pretty good connection, not to mention he led the NFL in touchdown catches in 2012. Jones was a good player and will always be remembered as a Packer.
Davante Adams- Currently the Best Wide Receiver in the NFL
The Packers do not draft wide receivers in the first round because they can find guys like Davante Adams on day two or three in the draft. Davante Adams was drafted in a historic 2014 NFL Draft. Davante Adams was underwhelming his first two years and was considered a bust. After his first two years, he proved his doubters wrong as he emerged as an elite top-tier wide receiver in the NFL. Since 2016, no wide receiver has scored more touchdowns than Davante Adams as he has scored 58. His route running is arguably the best in the NFL and having Aaron Rodgers throwing him the ball makes him even more dangerous. In 2020, Davante Adams had over one thousand yards and 18 touchdowns, which led the NFL. Hopefully, the Packers give him the long term contract he deserves to stay with the team
Follow for More
Follow me @CarlosS29143608 and follow us @WiSportsHeorics for more content. Check out our merch page. Use the promo code WISCO at the checkout for 1$ off! To keep up on all of your favorite sports Wisconsin click here!