Aaron Rodgers and the Packers were completely lost not too long ago. Sitting at 4-8, they were counted out by many, even Rodgers had his doubts.
The Packers season didn't start out all that bad. A 3-1 record had Packers fans thinking that their team was well on their way to another 13-win season. However, a five-game losing streak followed Green Bay's promising start. Shortly after their losing streak, the Packers found their footing once again and are currently in the midst of a four-game winning streak.
Aaron Rodgers Gives Heartfelt Response After Week 17 Win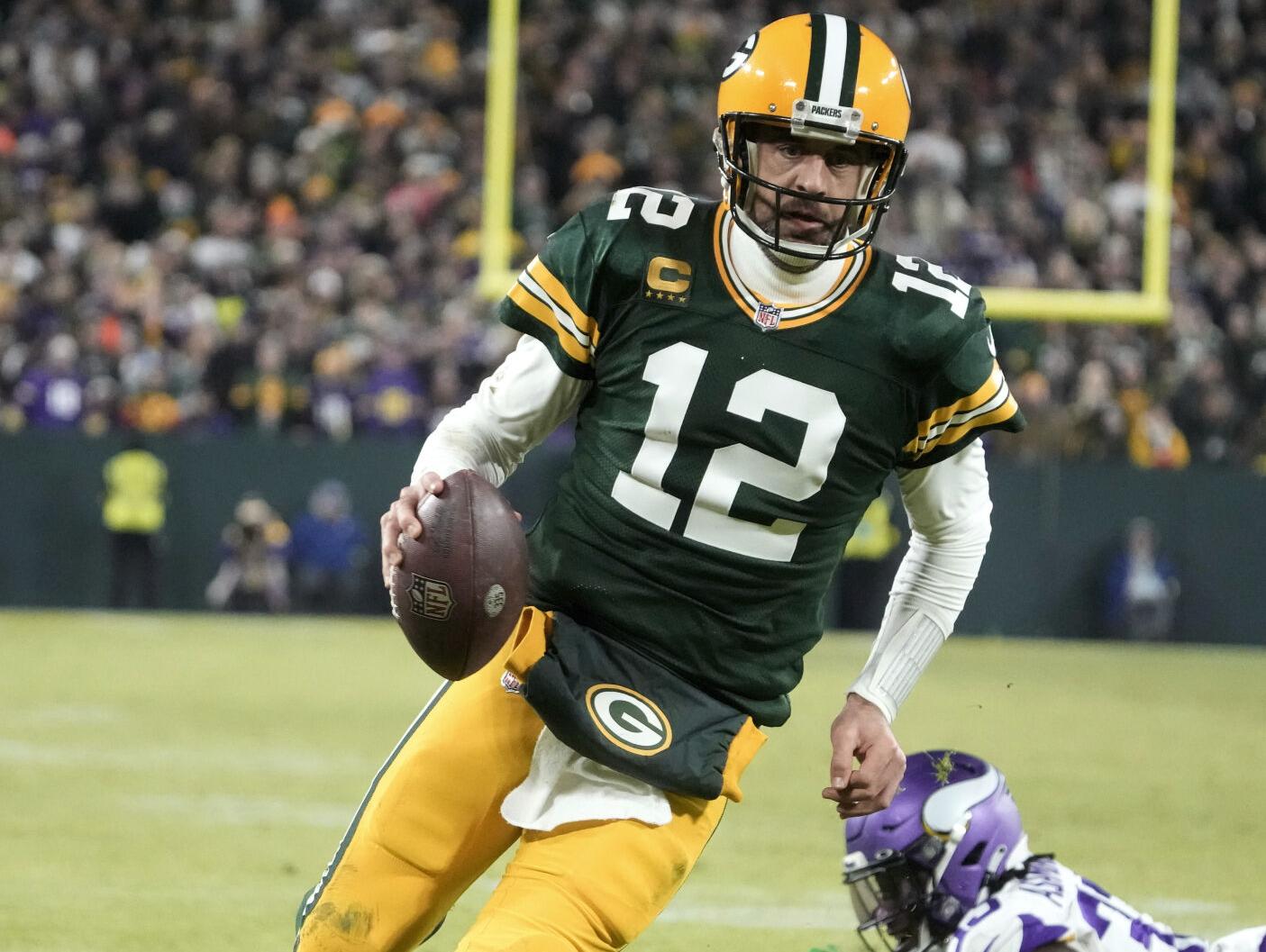 Green Bay's fourth win in a row came against the Minnesota Vikings on Sunday. It was a blowout victory for the Packers, winning 41-17. Aaron Rodgers completed 15 of 24 passes for 159 yards and one passing TD. Rodgers also found the endzone using his legs, scoring a 2-yard rushing TD in the fourth quarter.
The victory over his division rival clearly meant a lot to Rodgers, not just because it was a rivalry game, but because of the all the obstacles he and his team had to overcome this season.
After the game, Rodgers was asked what the win and recent resurgence meant to him, despite all the noise and the uncertainty that looms for next season.
"It feels really special. It's been an interesting year. It hasn't been my best football at times. I've been asked to step up my leadership and be someone the guys can count on to keep it together, even when it seems like there isn't anything to play for, or we don't have a chance to make a run," Rodgers said.

"There's been a lot of special moments throughout the year, and it didn't look great for a while. I was resigned to some of those realities becoming possible. When I took my mind there, I had a peace about all of it," Rodgers continued. "Whatever was supposed to happen, I was surrendered to that reality with also having the mindset that we could still get back in this thing. I think that's what I'm most proud of for myself and our team. There were a lot of different things that could happen, and we stuck together. We put ourselves in a position to do something special."
This was one hell of an answer from The Quarterback. pic.twitter.com/gwAOTUDFW1

— Jason Wilde (@jasonjwilde) January 2, 2023
Aaron Rodgers has been through, and experienced a lot in his career. The way he and his team were able to fight back this season will be even more special for Rodgers if they reach the playoffs. The Packers control their own destiny now. A win against the Lions in Week 18 would complete an improbable run for Rodgers and the Packers.
For More Wisconsin Sports News:
Follow me on Twitter at @alex_ratliff and follow us @WiSportsHeroics for more great content. To read more of our articles and keep up to date on the latest in Wisconsin sports, click here!