Aaron Rodgers has certainly had his fair share of fiancé, girlfriends, and rumored flings. Rodgers hasn't won a Super Bowl ring in several years, but he sure put a ring on it.  Here is a list of Aaron Rodgers' known girlfriends, flings, and fiancé.
Jessica Szohr
In 2011, Rodgers was briefly linked to Jessica Szohr. Although the pair called it quits, they gave love another shot in early 2014.  Szohr has appeared or starred in shows such as My Wife and Kids (2003), Joan of Arcadia (2004), What About Brian (2007) and CSI: Miami (2007), and Gossip Girl (2007–2012).
"They broke up because her schedule was crazy for a while and they just couldn't stay together in that situation but now they have been spending their free time together and things feel good. They fell right back into it," a source told Us Weekly at the time.
Olivia Munn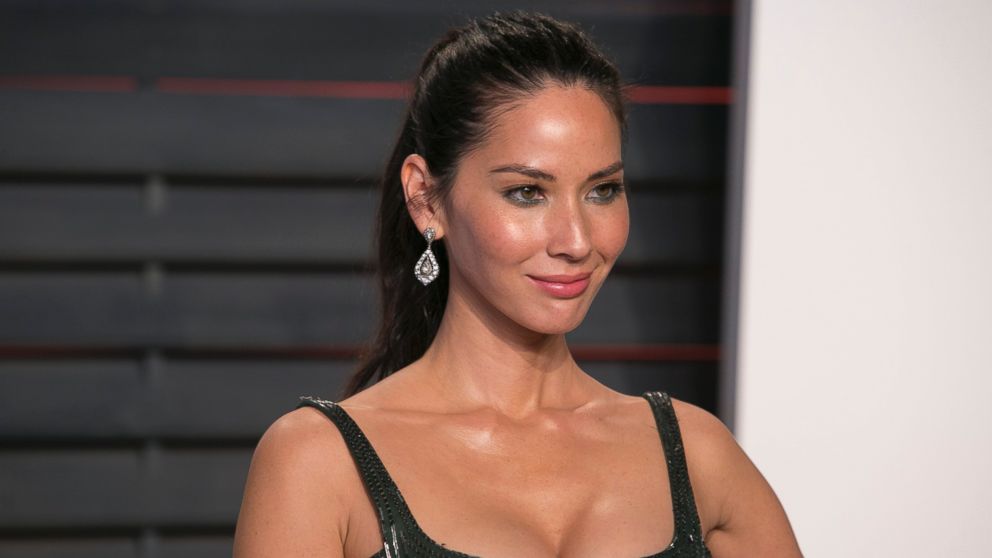 Following Rodgers' split from Szohr, he began dating actress Olivia Munn in the spring of 2014.  Munn has spoken openly about her romance with Rodgers.   Following their breakup in 2017, Olivia addressed the rumors between Aaron Rodgers and his family.
"I was friendly with Jordan [Rodgers] and I met the parents only a couple of times," Munn said in a 2018 interview on SiriusXM's "Radio Andy."

"Before he and I started dating, he hadn't spoken to the parents and one brother for like eight months before we started dating," she continued.
Munn said she encouraged Rodgers to have a heart-to-heart with his family.
"They had a really nice conversation, then they started coming out my first year when I was in Green Bay in 2014," Munn said in the 2018 interview. "I just think it's really important to try to mend things in a family, and I encouraged that."
Kelly Rohrbach
In the spring of 2017, Rodgers was spotted on a golf date with Sports Illustrated Swimsuit model Kelly Rohrbach.  The two were photographed at the Westchester Golf Course in Los Angeles, per TMZ.  While nothing further ever seemed to develop, they certainly spent that day together and many speculated more.
Danica Patrick
Aaron Rodgers' romance with Danica Patrick started up in early 2018.  Over the course of their two-year relationship, the couple documented their vacations and date nights together. In 2019, they even purchased a $28 million Malibu estate.
By the summer of 2020, however, a rep for the former Indy Car driver confirmed to Page Six that the pair had called it quits.  Rodgers, who signed a four-year, $134 million contract extension with Green Bay in 2018, said in September 2020 he's got a "new and increased love of life."
"I've made decisions and changes and habits that put me in a lot better head space and there's just a lot of things that have come together in my life over the last few months that have really been enjoyable and reminded me, given me perspective, on life, and in football to view things through the most positive lens I possibly can," Rodgers said in an interview with SiriusXM's "Pat McAfee Show."
Shailene Woodley
Rumors emerged in February 2021 that Rodgers and Shailene Woodley were an item.  Then just days later, Rodgers sent shockwaves through the worlds of sports and Hollywood when he announced that he was engaged. While accepting the Most Valuable Player award during the NFL Honors, the football star thanked his fiancée — though he didn't give a name.
The "Big Little Lies" star confirmed the news days later, admitting that she and Rodgers has been engaged "for a while" before anyone found out. Reports broke in February 2022 — almost exactly one year after Rodgers announced their engagement — that the pair decided to call off the wedding and go their separate ways.
Blu Of Earth
For the record, Blu of Earth is her legal name, but not the name she was given at birth. Blu of Earth was born Charlotte Brereton.
Oh boy… Apperantly Aaron Rodgers has a new girlfriend and her name is Blu of Earth. Yes you read that right. She claims that she is a witch and medicine woman. She is a interesting character to say the least. pic.twitter.com/Qmnw1hNxfK

— Big B (@bigpackers4x) June 8, 2022
Let's do a quick recap of the careers of the women whom Aaron Rodgers has been involved with. There was Olivia Munn, an actress. Then there was Danica Patrick, an Indy car driver. Most recently it was Woodley, another actress. Then there was Blu of Earth, who is… a witch.   Yes, you read that right. She is a witch who fancies herself as a medicine woman who encourages the use of psychedelic drugs.  That may be where Aaron Rodgers got the idea.  The couple called it off after she seemingly ended when Blu of Earth took a shot at Aaron Rodgers on her Instagram.
Mallory Edens
Mallory Edens is the daughter of Milwaukee Bucks owner Wes Edens.  Mallory was sitting courtside at a game alongside Green Bay Packers quarterback Aaron Rodgers back in December. This wasn't the first time they sat next to each other at a game. Edens and Rodgers have attended multiple Bucks games. In the past, no one really speculated about their relationship.  However, that speculation has taken off in the last few days.  Sports Gossip has released a statement saying the two have taken their relationship to the next level:
"Well, it has finally happened. Mallory Edens has had her eye on Aaron Rodgers for a very long time. Mallory has always wanted to be in the public eye. It looks like she might've found her ticket. Mallory was at the Packers' last game, and she was supporting her new boyfriend and favorite team by wearing their gear. Nothing says I'm all in like throwing on your boyfriend's team's gear." says our source.
To be clear, these are all unconfounded rumors. Apart from the aforementioned source, there are very few, if any, reliable sources that have confirmed that the pair are indeed dating.  However, there have been enough sightings between them lately that these rumors may be true.
For More Wisconsin Sports:
Follow me on Twitter at @mcquadewarnold, follow us @WiSportsHeroics, and listen to our Podcast, The Cheese Dads NOW with Legendary DT Gilbert Brown! You can also reach out to McQuade Arnold via email at mcquadewarnold@gmail.com. To read more of our articles and keep up to date on the latest in ALL of Wisconsin sports, click here!