Graham Mertz has officially entered the transfer portal. Many were wondering what would happen with Mertz after the hiring of Luke Fickell. After some deliberation, he decided to move on to another program. The question now becomes who will play quarterback for the Wisconsin Badgers next season. Here are 3 potential quarterback candidates for Wisconsin in 2023.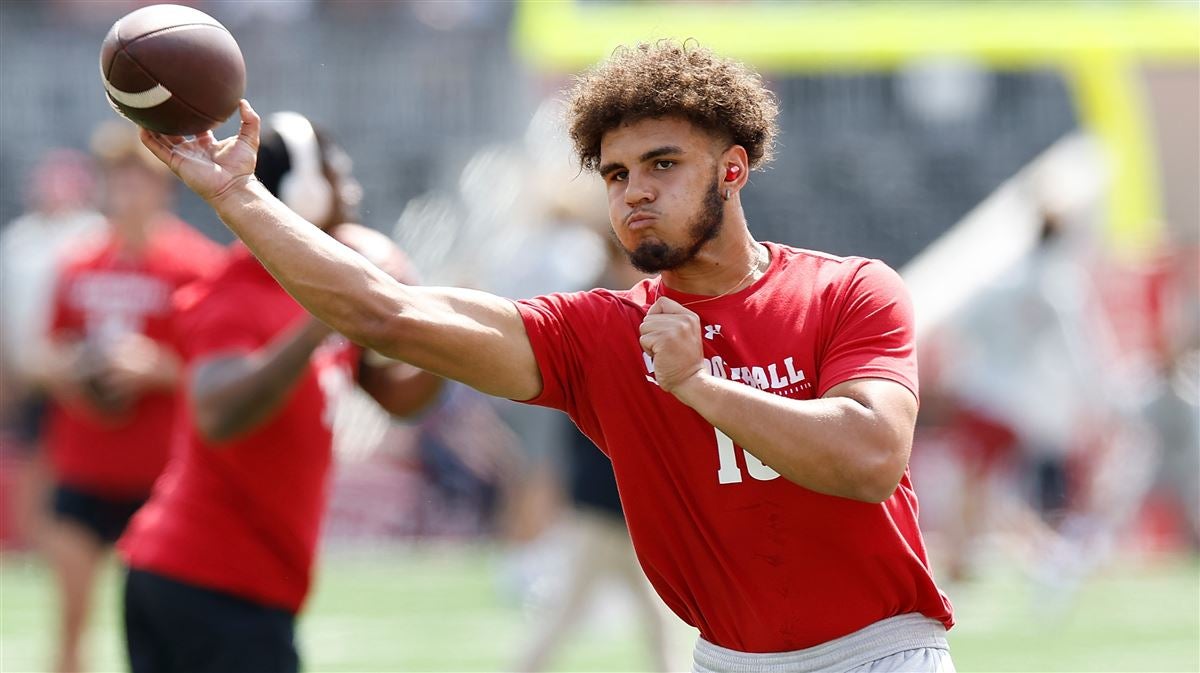 Myles Burkett
The most obvious potential quarterback candidate for Wisconsin is one that is already on the roster. Burkett has appeared in a couple of games but the sample size is too small to glean anything from it. He has gone 4 for 5 for 84 yards in two appearances. The advantage of the upcoming bowl game is it will give Luke Fickell a chance to see some game reps from some players including Burkett. If he impresses, Fickell could decide to give him the starting job.
Cole LaCrue
LaCrue is another potential quarterback candidate for Wisconsin in 2023. The 3-star recruit committed to the Badgers and has not shown any signs of decommitting. He is a mobile quarterback with some questions about his throwing mechanics but if Fickell can coach him up in the spring, LaCrue could become a great option. The real risk with LaCrue is the fact that he is a complete unknown in the program. Wisconsin probably wants to look to someone with more experience but to do that, they are going to have to look to the transfer portal.
Hudson Card
The former Texas player could be another potential quarterback candidate for Wisconsin. Card had a nice season for the Longhorns but decided to enter the transfer portal due to some drama with boosters. He was one of the most athletic quarterbacks in his class and is able to evade the rush and improvise well. Fickell likes athletic quarterbacks and has done well coaching them up. If Fickell does not like what he has on the roster already, getting Card from the transfer portal would be a great option.
With Mertz leaving, we guaranteed will see someone new at the quarterback position next year. Honestly, Mertz leaving is probably good for both sides. A lot of fans were fed up with his play and Mertz can have a fresh start elsewhere. This decision will be the first big one for new head coach Luke Fickell.
Follow me on Twitter at @sorcerermatt, and follow us @WiSportsHeroics. To read more of our articles and keep up to date on the latest in ALL of Wisconsin sports, click here!