Greg Gard and the Wisconsin Badgers have offered a pair of big-time prospects in the past couple of days. Gus Yalden (Asheville, North Carolina) and James Graham (Milwaukee, Wisconsin) both earned scholarship offers after playing in AAU tournaments over the past weekend.
PF Gus Yalden
(Asheville, North Carolina)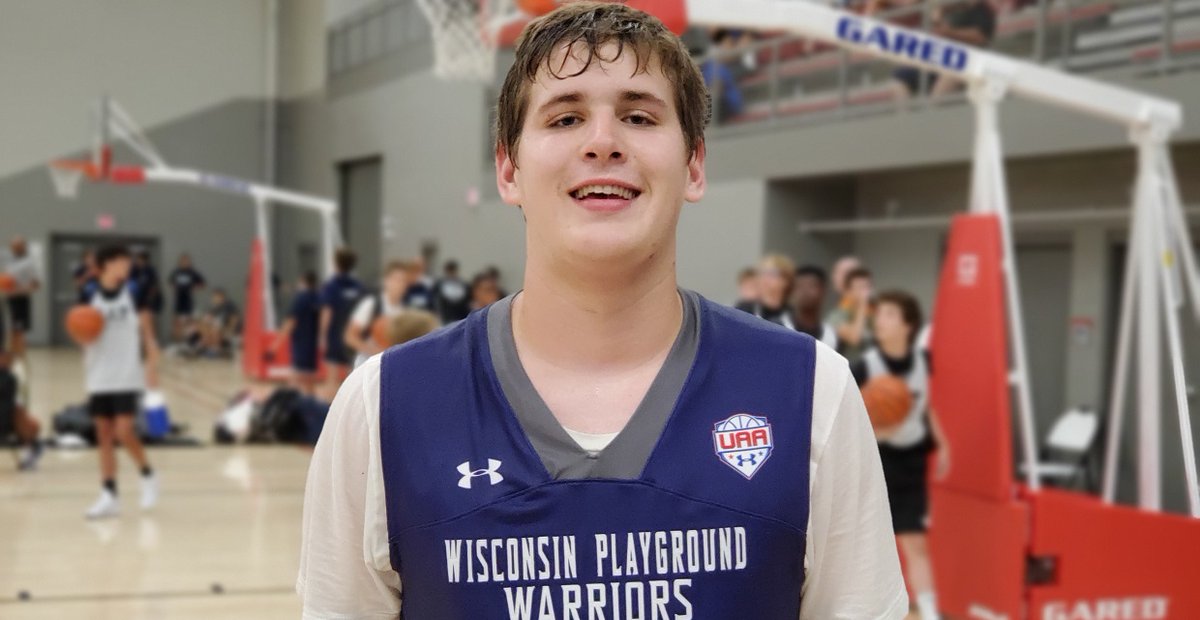 While in a zoom call, Gard offered 2023 prospect Gus Yalden. Yalden is 6-10 forward entering his sophomore year of high school. He played for Xavier in Appleton, Wisconsin but moved out to North Carolina due to a family job change. Currently, according to 247 Sports, Yalden is unranked, but being a 2023 prospect, that's not a surprise. This will be a big-time recruit for Wisconsin to get if they can. They don't offer just any prospect after their freshman year of high school. The fact that Gard and the Badgers pulled the trigger this early tells you something. He is Wisconsin's first and only offer in the current 2023 class.
Check out what Wisconsin Sports Heroics' Noah Birenbaum's article on Gus Yalden to get to know him a little better.
Check out some of Gus Yalden's highlights:
SF – James Graham
Milwaukee, Wisconsin
Next, we have Nicolet senior, James Graham. He has been flying under the radar for a long time and played on one of the best teams in Wisconsin state history. Playing with players like Jamari Sibley, who will be attending Georgetown, and Duke-bound Jalen Johnson can make it hard to get attention. He has been blowing up recently, getting offers from some bigger programs.
A lot of Wisconsin fans were wondering why the Badgers weren't offering a prospect in the state who has been getting a ton of attention from other big programs. Something to keep in mind is that Wisconsin has a commitment from Matthew Mors (Yankton, South Dakota). Mors is a player the Badgers like a lot and will likely play the same position as Graham, so they didn't necessarily need another player like Graham. However, the fact that they did offer Graham with Mors already committed is telling of Graham's talent and how well he is playing.
In this upcoming 2020-21 season, Graham will be able to showcase his talents and be "the guy" not that Jalen Johnson will have moved on to college. If you follow Wisconsin prep basketball, look for James Graham's name to pop up a whole lot more this year.
Here are some of James Graham's highlights:
---
Follow me on Twitter at @christianborman and follow us @WiscoHeroics1 for more great content! To read more of our articles and keep up to date on the latest in Wisconsin sports, click here.