Aaron Rodgers and the Green Bay Packers have a major decision to make this off-season.  Bring Aaron Rodgers back for one more run?  Or give the reigns to Jordan Love?  Realistically it will depend on Aaron Rodgers.  Given his contract situation, the ball is completely in Aaron Rodgers' court.  However, if Rodgers decides he wants to keep playing and the Packers are ready to move on, here are three teams who could realistically trade for Rodgers and afford his massive salary cap hit.
It is important to note that for the team acquiring Rodgers, they would be on the hook for the salary for the year. The cap charge would be $59,515,000 if they do not exercise his option and $15.79 million if they were to exercise the option. Rodgers has an injury guarantee of $49.25 million for 2024 but that does not become fully guaranteed until 5 days after the 2023 Super Bowl. If Rodgers was cut after 2023 it would cost the team $43.725 million on the 2024 cap. If he retired they could split that as $14.575 million in 2024 and $29.15 million in 2025 using a similar June 2nd date as mentioned above in the retirement option.
Three Teams Who Could Realistically Trade For Aaron Rodgers
#3: New England Patriots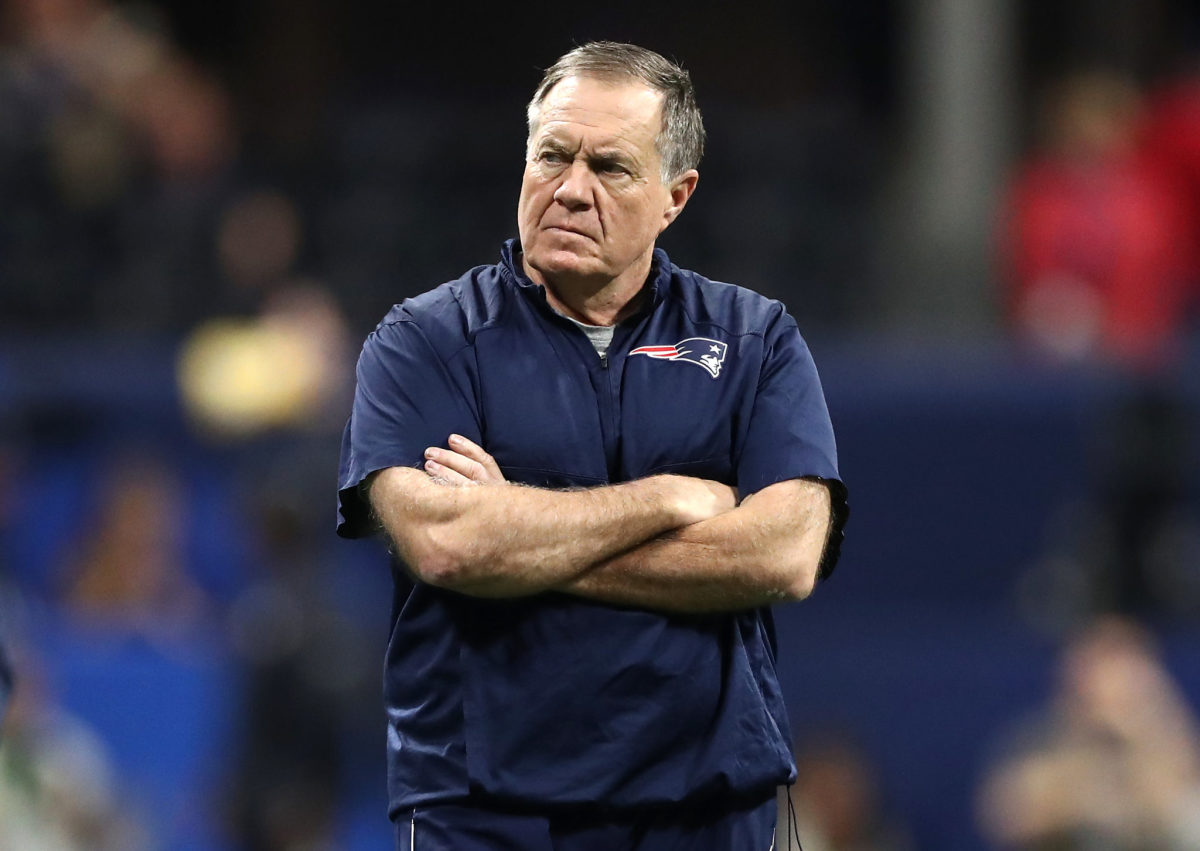 The New England Patriots currently have more than $44 million in cap space for 2023.  Their quarterback situation is entirely up in the air.  Mac Jones reportedly asked for "outside help" to fix the Patriots' offense.  Bill Belichick addressed the situation and was extremely unhappy.  Jones had a very subpar season, finishing with 2,997 yards, 14 touchdowns, and 11 interceptions.  If the Patriots don't see Jones as a long-term solution they could be intrigued to trade for a proven veteran.  The New England Patriots have five picks in the first four rounds of the 2023 NFL draft:
Round 1, Pick 14 overall
Round 2, Pick 46 overall
Round 3, Pick 76 overall (From CAR)
Round 4, Pick 104 overall (from LAR)
Round 4, Pick 114 overall
If the Patriots decided to put together a package for Aaron Rodgers that included draft picks and maybe even a player or two, they could certainly take on his salary cap hit.
#2: Atlanta Falcons
The Falcons moved on to rookie quarterback Desmond Ridder in week 15 of the 2022 NFL season.  This came after Marcus Mariota led the team to a 5-8 record going into their bye in week 14.  Ridder led the team to a 2-2 record over the last four weeks and finished with a 63.47% completion percentage, 708 passing yards, two touchdowns, and no interceptions.  The QB situation in Atlanta is far from figured out and targeting a proven veteran would be a smart move for them.  The Falcons currently have more than $56 million in cap space going into 2023.  The Falcons also have five picks in the first four rounds of the 2023 NFL Draft:
Round 1, Pick 8
Round 2, Pick 45
Round 3, Pick 76
Round 4, Pick 110 (from TEN)
Round 4, Pick 113
#1: Seattle Seahawks
This would be an extremely interesting move by both teams.  The Seahawks and Packers have met periodically in the playoffs over the last decade or so, would Green Bay be willing to trade Aaron Rodgers to a conference rival?  Possibly, if the price is right.  The Seahawks have more than $47 million in cap space going into 2023.  Geno Smith had an incredible year in 2022 leading the Seahawks to a 9-8 record and a playoff berth.  However, is Geno Smith a Super Bowl caliber quarterback?  Seattle certainly has the roster to be competitive, would a four-time MVP quarterback be the missing piece?  The Seahawks are loaded with draft picks going into the 2023 NFL draft.  They have six picks in the first four rounds:
Round 1, Pick 5 (from DEN)
Round 1, Pick 20
Round 2, Pick 37 (from DEN)
Round 2, Pick 52
Round 3, Pick 83
Round 4, Pick 122
Putting together a trade package for Aaron Rodgers wouldn't be hard for them at all.  Would it be enough for the Packers to consider?
For More Wisconsin Sports:
Follow me on Twitter at @mcquadewarnold, follow us @WiSportsHeroics, and listen to our Podcast, The Cheese Dads NOW with Legendary DT Gilbert Brown! You can also reach out to McQuade Arnold via email at mcquadewarnold@gmail.com. To read more of our articles and keep up to date on the latest in ALL of Wisconsin sports, click here!