The Packers travel to Arizona to play the undefeated Cardinals Thursday. The Cardinals may be undefeated, but Green Bay comes in riding a hot streak of their own. The Packers have rattled of six straight wins since their week one loss to the Saints. Although Green Bay is 6-1 they still look like their best football is ahead of them. On a short week it's important to have your star players show out. Unfortunately, with Davante Adams and Allen Lazard placed on the reserve/COVID-19 the Packers will be even further short handed in addition to all of their injuries. Nonetheless, The Packers have faired well against adversity under Matt LaFleur. Here's three reasons the Pack will come out on top.
1. Aaron Rodgers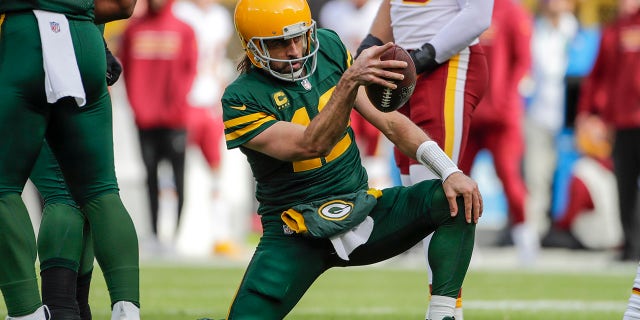 It all starts and ends with number twelve. Since a poor outing in week one Aaron Rodgers has looked like the MVP he truely is. He has posted a passer rating above 100 in five of the last six games. He has thrown 15 touchdowns to just one interception. He has a pair of rushing touchdowns as well. Outside of just the box scores hes looked more accurate and seems to be playing faster just as he did last year. Green Bay can win this game behind Aaron Rodgers regardless of Davante Adams availabiity. They are 6-0 without the All-Pro wide out over the last two years.
2. Aaron Jones Turn
All year it has felt like the Packers passing attack has been all through Davante Adams. However, with him out it may be time to get Aaron Jones back into things. Jones has been great again this year, but his recieving role has dwindled. His past games without Adams have been stellar. In 2019 he put up a four touchdown day against Dallas and had a 100+ yard recieving day against Kansas City. This may be the game for the pro bowl back to step back into the spotlight of the offense. Arizona has a great defense, but their weakest area is their run defense.
[pickup_prop id="14071″]
3. Experience
The Packers not only have vets who know how to play in games like this when the team is facing injuries, but they also have experience playing specifically without Davante Adams. Situations like this are why Green Bay traded for Randall Cobb. He has great chemistry with Aaron Rodgers and has played the role of number one option with him in the past. The Packers are 6-0 without Adams and know how to find a way to win games like this.
Overall
The Packers go into Arizona six and a half point underdogs. Down plenty of starters, they will have to play their best game as a team in order to win. Although its only week eight, this game could serve as a tie breaker game for the number one seed in the NFC.
[pickup_prop id="14063″]
Follow me on Twitter @Aaliyan525 and follow us @WiSportsHeroics for more great content! For the latest in Wisconsin sports, click here.