At the beginning of the 2022 season, not many people expected the Green Bay Packers to be the position that they are in. The roster looked like a playoff-caliber team with the potential of possessing an elite defense. However, this has not been the case. The offense has been streaky, but are finding their stride. The defense has been subpar at best. But, the takeaway is that the Packers still control their destiny to the postseason. This Sunday, Green Bay plays host to their division rival, and NFC North champion, Minnesota Vikings. The Vikings got the best of the Packers in week one by a score of 23-7. If Green Bay wins, they are still alive in the playoff hunt. IF they lose, their season is over. Let's take a look at three things we can see on Sunday afternoon at Lambeau Field:
Justin Jefferson and TJ Hockenson Combine For Over 200 Receiving Yards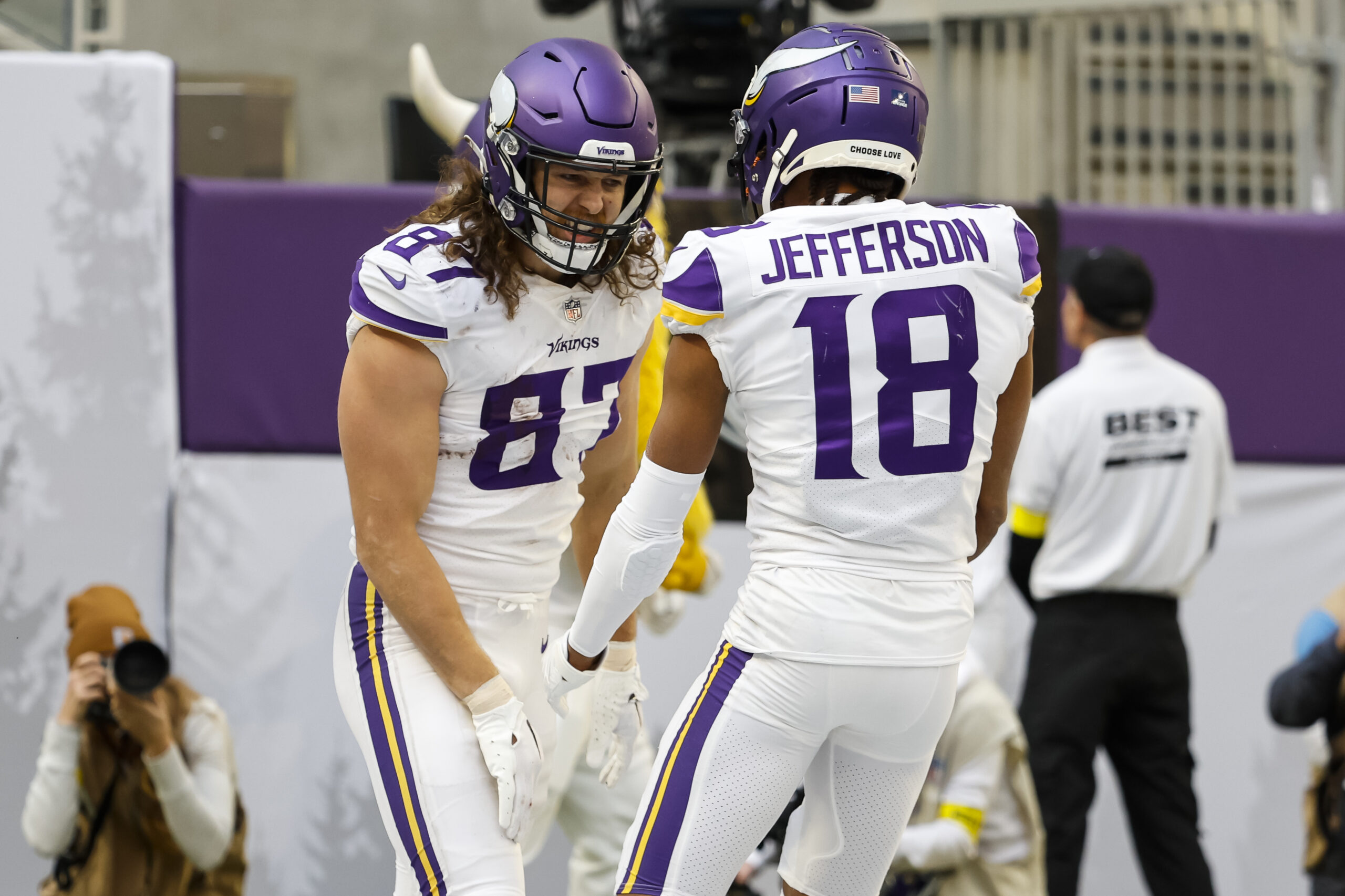 Just like any other week, Joe Barry is going to have his hands full. In Green Bay's first meeting with the Minnesota Vikings, Justin Jefferson torched the Packers' defense with 184 receiving yards. Jefferson is one the best wide receiversin the NFL and will surely get his targets and yards on Sunday. Additionally, the Vikings went and traded for TJ Hockenson at the trade deadline. There is no argument that Minnesota has the best wide receiver and tight end in the division. Green Bay would typically be game planning around Jefferson, but Hockenson needs to be at the focal point too. For Joe Barry, this is going to be too much of task for him. His soft coverage defense is not going to withstand the Vikings' receiving duo. I am honestly anticipating the same type of performance from the defense as we saw in week one. As much as pains for me to say that, it is something that we have seen all season from Joe Barry's preparation week by week.
Romeo Doubs Leads Packers in Receiving Yards
One thing that we have seen this season from the Green Bay Packers' offense is that any wide receiver can step up at any given time. Allen Lazard is the current leading receiver with just under 700 yards. With Christian Watson's status for Sunday not certain, there is a chance that Romeo Doubs is going to get more targets than usual. This would be a great opportunity for Doubs in the sense that he has been consistent when he is on the field, but he really has not had a breakout game quite yet this season. What also helps too is that Aaron Rodgers' confidence has risen in Doubs. Allen Lazard and Aaron Jones are going to get their share of attention, which will also play to his favor. I would not be surprised to see Romeo Doubs end Sunday's game with ten or more receptions.
Green Bay Beats Minnesota in Overtime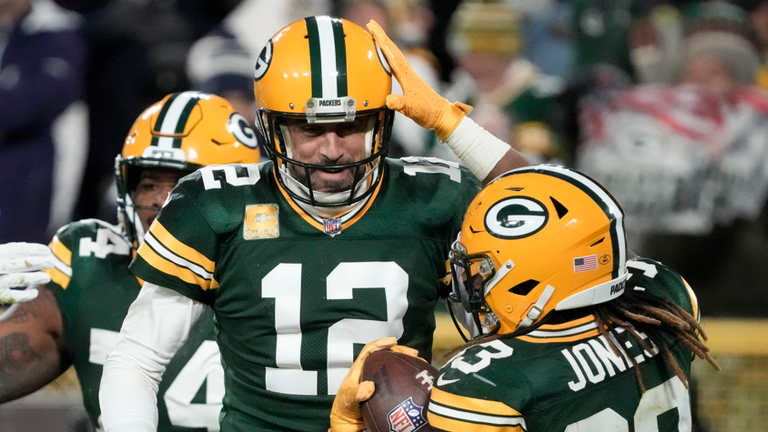 Without a doubt Sunday is going to be an offensive shoot out for both teams. The defenses are both going to struggle. I think that the one deciding factor in this game is going to be the turnover situation. In December and January, I would venture to guess that most people would ride behind Aaron Rodgers due to his reputation for playing well in cold weather home games. For the turnover battle, I have a gut feeling that Green Bay's defense is going to cause Kirk Cousins to slip up when the game is on the line. As much as I do not think the defense will perform well, I think that getting a crucial stop is not out of question. In the end, I think Green Bay will do just enough to keep their season alive and take down the Minnesota Vikings at home, setting up a 'winner take all' game against Detroit next week.
Follow me on Twitter @ChrisBuboltz and follow us @WiSportsHeroics for more great content! To read more of our articles and keep up to date on the latest in Wisconsin sports, click here. Also, check out our merch store for some amazing WSH merchandise!