Ted Thompson, former Green Bay Packers general manager and Green Bay Packers Hall-of Famer, passed away on Wednesday. He was 68 years old.
Thompson was one of the most accomplished and longest tenured front office executives in Packers history. He worked his way through the player personnel department before being named general manager in 2005, a position he held for 13 years. He stepped down in January 2018, but remained with the team in a Senior Advisor role.
Thompson's passing was first reported by Tom Silverstein and the Packers confirmed with statement released at 1:30 PM CST. Matt LaFelur spoke about Thompson during his Thursday press conference. Many current and former Packers players shared their condolences on Twitter. No cause of death has been released, but Thompson shared in 2019 that he was diagnosed with an autonomic disorder.
Very sad news. Just heard from two sources that former #Packers GM Ted Thompson died last night. He had just turned 68 on Jan. 17.

— Tom Silverstein (@TomSilverstein) January 21, 2021
Thank you Cowboy Ted ❤️💔 #missyoubuddy #1stdraftpick # https://t.co/ULY4xVRJxf

— Aaron Rodgers (@AaronRodgers12) January 21, 2021
My sincere condolences to the Thompson family. Ted was a great man and great GM for the Packers. I'll always remember my draft day phone call. He asked me if "I'd have his back?" And I responded with saying "Not only his back, but Aaron Rodgers back too." #RIP #ThankyouTed

— David Bakhtiari (@DavidBakhtiari) January 21, 2021
Once upon a time circa 2006 I was a free agent and one team took a shot on me orchestrated by Ted Thompson.. RIP TT thanks for bringing in this washed up player giving me a chance to play in the #greenandgold 🙏🏿 @packers #sbxlvchamps

— Charles Woodson (@CharlesWoodson) January 21, 2021
I'm saddened to hear the news of Ted Thompson's passing. I can't say enough good things about Ted. I always enjoyed the lunch room conversations and sideline chats we had and I will always feel indebted to him for taking a chance on this unproven kid. RIP TT 🙏🏼

— Clay Matthews III (@ClayMatthews52) January 21, 2021
Thompson's Early Beginnings in Football
Thompson's football career first started as a player. He grew up in Texas and attended Southern Methodist University in the Dallas area. He signed with the Houston Oilers as an undrafted free agent after graduating in 1975. Thompson played for the Oilers for his entire nine-year career, serving as a backup linebacker and special teams specialist.
He retired from playing in 1984 and was later hired by the Packers in 1992 in the player personnel department. His first tenure lasted eight years and included the Super Bowl XXXI championship season in 1996/1997.
Thompson left the Packers in 2000 to become the VP of Football Operations with the Seattle Seahawks. He worked closely with former Packers head coach Mike Holmgren, who served as both the head coach and general manager for the Seahawks. Thompson played a key role in drafting for the Seahawks and helped build the team that advanced to Super Bowl XL.
Return to the Packers in 2005 as General Manager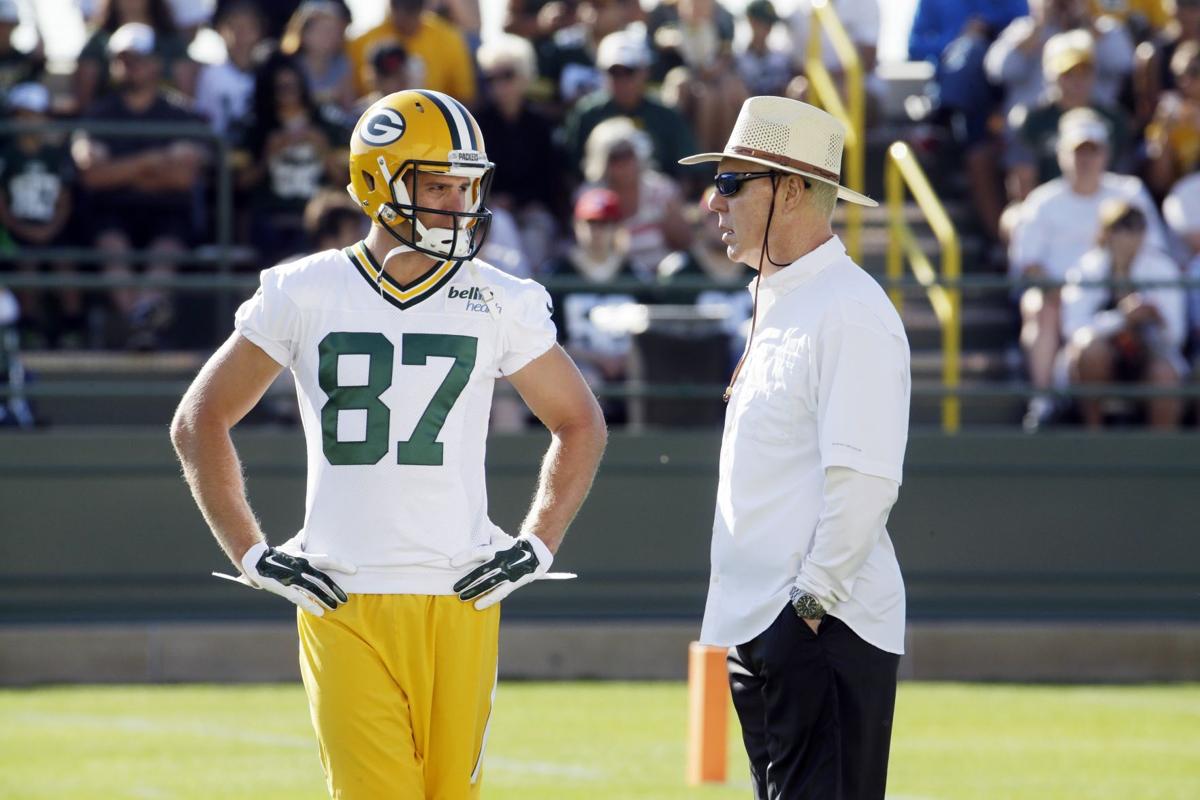 Thompson returned to the Packers in 2005 as the general manager after five years with the Seahawks. One of his first moves was making the controversial decision to draft Aaron Rodgers, despite Brett Favre's lack of indication that he was retiring soon. Thompson stirred controversy again in 2008 when he traded Favre away in favor of Rodgers, the newly named starting quarterback. Both decisions were pivotal moments in defining Thompson's legacy and in hindsight, worked out for the best.
Thompson was instrumental in building the Packers teams that made eight consecutive playoff appearances and won Super Bowl XLV in 2011. He often took an unconventional approach of drafting undervalued players and developing them into stars instead of signing premier free agents. With this approach, the Packers drafted stars such as Nick Collins, Jordy Nelson, Josh Sitton, Clay Matthews and BJ Raji. There are 11 players on the Packers current roster that were drafted by Thompson.
Though he had an apparent reluctantly to free agency, Thompson signed future Hall of Famers Charles Woodson and Julius Peppers. He also played a role in hiring Mike McCarthy in 2006 and the two worked together for nearly their entire Packers' careers. Current Packers general manager Brian Gutekunst joined the Packers in 2012 and worked under Thompson before being named his successor in 2018.
Ted Thompson was forever enshrined as a Packers legend after being inducted to the Packers Hall of Fame in 2018. He will be remembered by Packers fans as the quiet but brilliant mastermind behind building quality teams. His leadership and accomplishments will be remembered by the organization and fans for years to come.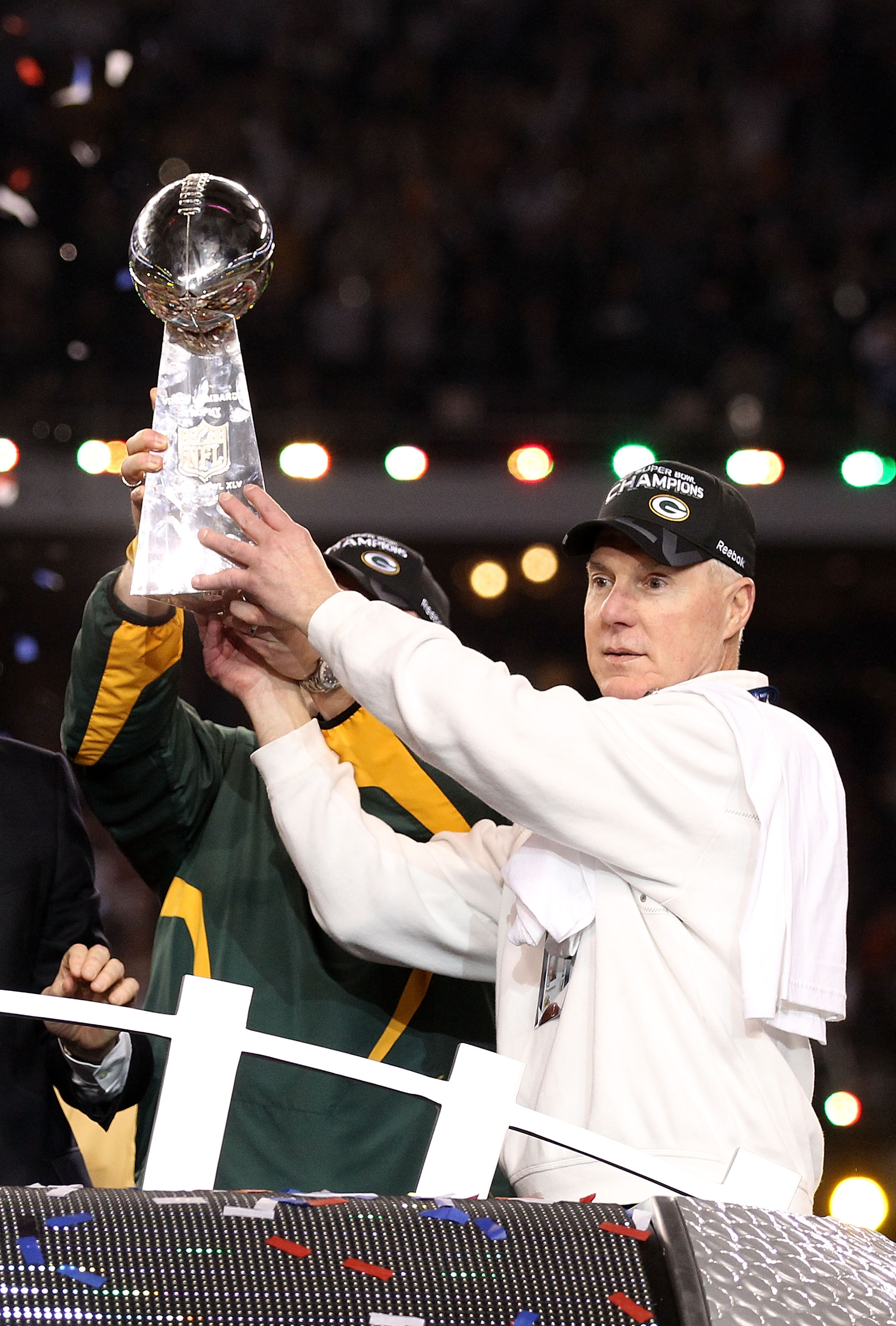 For More Great Wisconsin Sports Content
Make sure to follow me on Twitter @CheesheadIndy and follow us @WiscoHeroics1 for more great content. To read more of our articles and keep up to date on the latest in Wisconsin sports, click here.