After a turbulent summer brimming with rumors and reports that Aaron Rodgers might leave the Packers, it's only natural to wonder if this season may be a series of lasts.
The future Hall-of-Famer is in his 17th season with Green Bay, but his contract may expire this year. Additionally, he's had some very public clashes and disagreements with the team's front office. Given that, could today's game have been Rodgers's "last dance" at Soldier Field as a Packer?
Possibly… but Aaron doesn't think it was.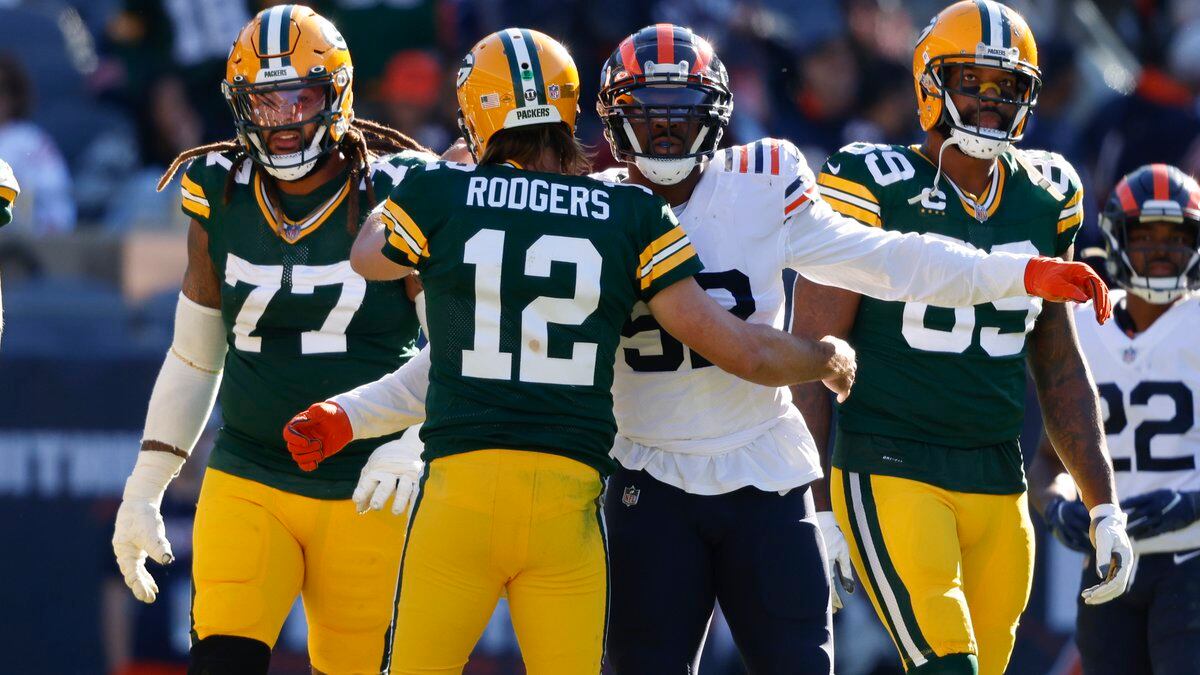 Rodgers: "I don't think this was my last one"
With 203 meetings, Green Bay and Chicago have the longest, most historic rivalry in the NFL. Aaron Rodgers has continually dominated his NFC North enemy, with a 21-5 record against the Bears. Over the years, Rodgers has spoken at length about how much he loves Packers-Bears match-ups and playing at Soldier Field.
In the post-game press conference following Green Bay's 24-14 win, a reporter asked #12 if this game had a "sense of finality" to it. Rodgers openly admitted, "I thought about that a lot pregame for sure. I've played a lot of games over here. I was talking to Mason [Crosby], you know, 18 times I've been in this locker room… It's been a lot of fun. I love playing on this field."
Rodgers went on to say, "I enjoy this rivalry so much and I've been so thankful to be a part of it." Although he didn't give a definitive answer as to whether he'll still be wearing green and gold next season, these words certainly sound promising. 
"I don't think this was my last one, but I have enjoyed every single one of them," Rodgers concluded.
For More Wisconsin Sports Content:
Follow me on Twitter at @mal__allen and follow us @WiSportsHeroics! For the latest in Wisconsin sports, click here.