The Green Bay Packers special teams stunk out loud last year. It was no secret, and special teams ultimately burned them in the playoffs in an ugly home loss to the San Francisco 49ers in the NFC divisional round. To turn this around, Matt LaFleur hired the top special teams coach on the market in Rich Bisaccia this offseason.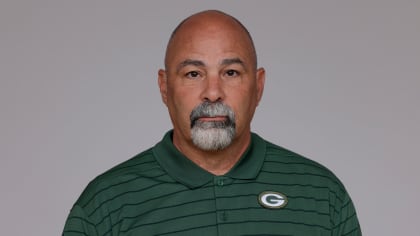 Bisaccia has been in the NFL for two decades and most recently served as interim head coach for the Las Vegas Raiders, guiding them to the playoffs in a season riddled with adversity and turmoil. His interim work with the Raiders earned him coach of the year votes, and the Packers hope he can take their special teams from a laughingstock to a strength. Honestly, competence would be great.
Rich Bisaccia on Matt LaFleur
Appearing on Barstool Sports' Pardon My Take podcast, Bisaccia was asked a tongue-in-cheek question about Matt LaFleur's culture and how he will adapt to that. Rich went to bat for his new boss:
I'd never met Matt LaFleur until I talked to him on the phone, and I thought I had gotten to a point where I really didn't want to work for a head coach I didn't know. But my conversations with him on the phone and my conversations with Joe Barry about him, and then I talked to Todd Toriscelli who's the trainer at Tennessee who's a good friend of mine that was with Matt there. And I got an unbelievable amount of respect for his respect for players, his zeal for football, and his drive to win…
It really sticks out to me that Bisaccia felt he was at a point in his career where he didn't want to build a relationship with a new coach. Yet a young head coach entering his 4th season impressed him enough to accept the job. To be fair, the Packers are compensating Bisaccia handsomely. That said, Bisaccia doesn't seem like the kind of guy to go somewhere based on salary alone.
Coach Bisaccia went on to say:
I enjoy coming to work with him every day. He's been phenomenal to me, he's incredible with his coaching staff and with their families, and the way in which he addresses the team and the way in which he practices…I think the discipline of his players show up in games over and over and over again. And I don't think he gets enough credit for doing what he's done.
Matt LaFleur riding the coattails of Aaron Rodgers is a common narrative in NFL media. Bisaccia saying LaFleur doesn't receive the credit he deserves tells me more about what NFL circles think about him as opposed to outsiders. LaFleur has done nothing but win in Green Bay. Obviously, the culture he's built at 1265 Lombardi Ave has a lot to do with that.
Looking Ahead
Coach Bisaccia has his work cut out for him. Per Football Outsiders The Packers special teams had the worst Special Teams DVOA in the NFL in 2021. There are question marks at Kicker, with Mason Crosby starting training camp on the PUP list. The return game lacks any sort of bite. Amari Rodgers made a case to earn that job, but he is far from proven. With Aaron Rodgers at quarterback and a defense that looks very strong, competent special teams play is all we ask. All in all, don't actively lose the team games. I'm encouraged by everything I've heard about Bisaccia so far, and his comments on Matt LaFleur encourage me even more that they will help the Packers get over the hump in 2022.
For More Great Wisconsin Sports Content
Follow me on Twitter at @AJdonaldson_1 and follow us @WiSportsHeroics for more great content. To read more of our articles and keep up to date on the latest in Wisconsin sports, click here!