The 2021 NFL is approaching fast as it is only two months away. The Packers are looking to make another strong run at the Super Bowl this season. The Packers indeed have all the talent on their roster to hopefully be a really solid team this season. A couple of players currently on the roster can make the Packers a dominant team this season. Here are all of the current players.
Kevin King Having a Bounce Back Season
Kevin King, in 2020, was trending in the wrong direction. Opposing quarterbacks were successful when targeting King as he gave up over a one hundred passer rating when targeted. The Hail Mary Scotty Miller touchdown he gave up in the NFC Championship game didn't help his case. It was not all on him, though, as he was put in a bad position by former Packers defensive coordinator Mike Pettine. In addition, his tackling has been horrible. King was brought back on a one-year deal and has one more chance to prove himself. His days with the team might be coming to an end, but if he can bounce back and play above-average he can make the Packer's secondary dangerous. If Kevin King plays well this season, he can maybe convince the Packers to keep him long-term.
Kingsley Keke Taking That Next Step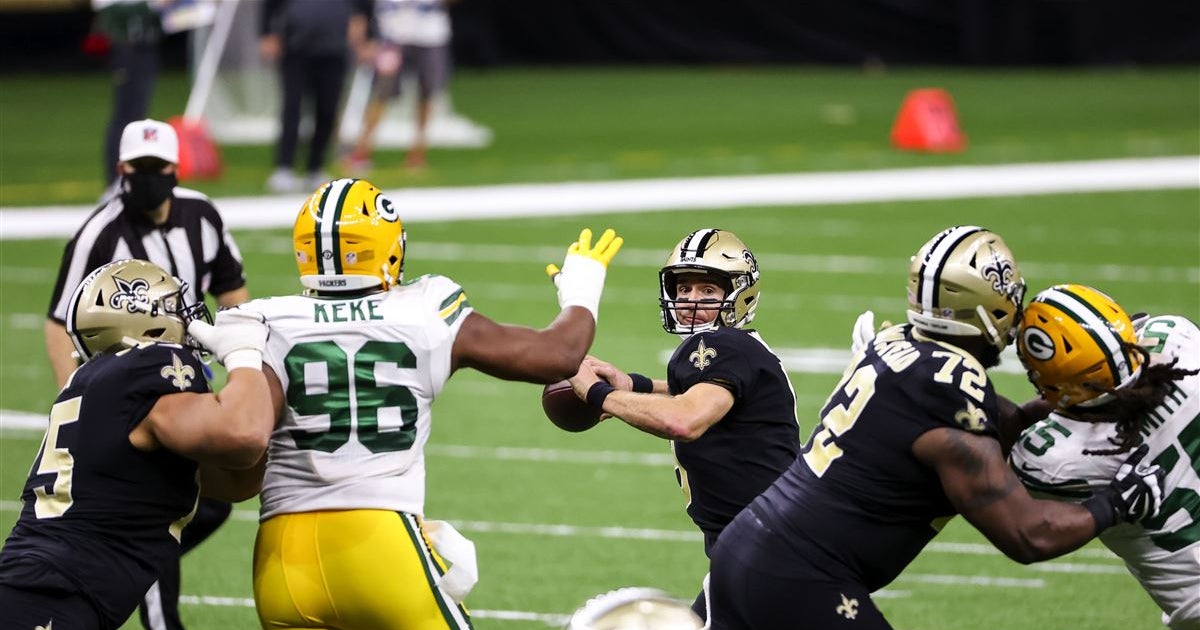 The Packers are putting a lot of faith in Kingsley Keke, who they drafted in the fifth round of the 2019 NFL Draft. In 2020 he showed flashes of being that running mate next to Kenny Clark that the Packers have desperately been searching for. His best game came against the New Orleans Saints when he had two sacks and a forced fumble. He stepped up when Kenny Clark missed a couple of games due to a groin injury. He had a concussion in week sixteen and missed the rest of the season and postseason. He certainly could've helped the lack of pass rush the Packers had against the Tampa Bay Buccaneers. In his third season, the Packers expect him to take that next step. If Keke does, lookout for the Packers pass rush this season.
Josiah Deguara Being Healthy and Involved in the Packers Offense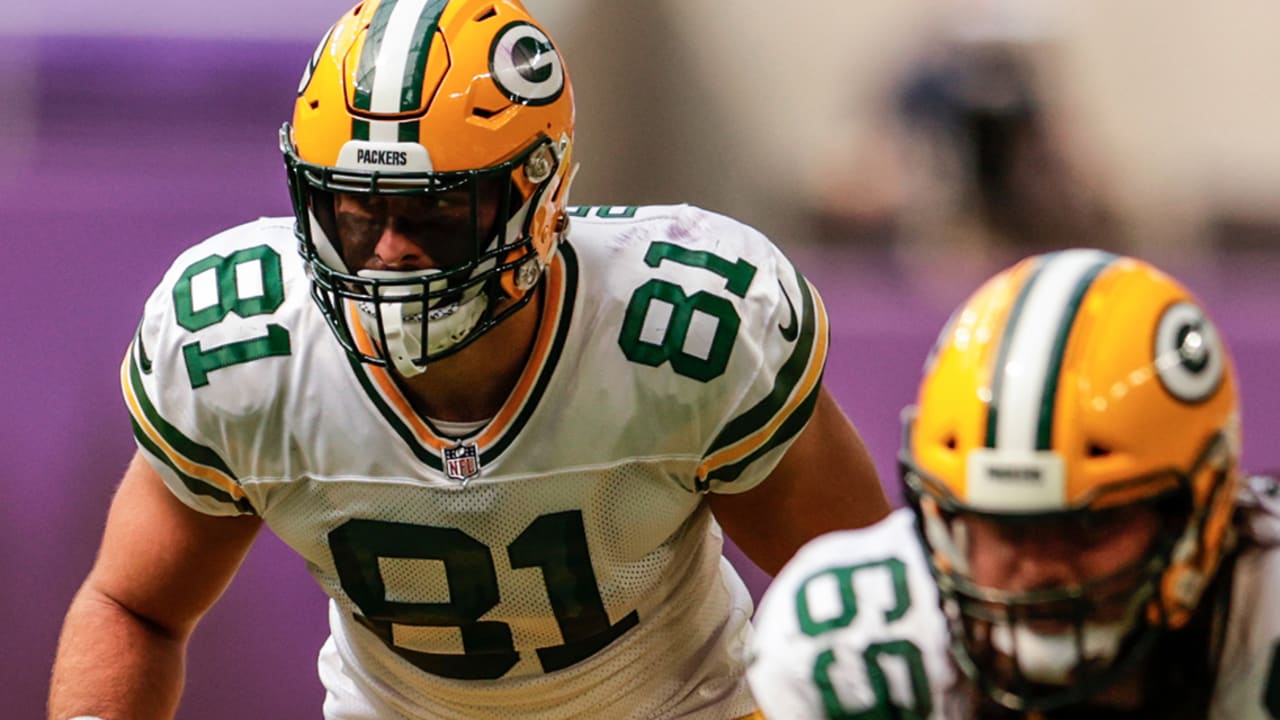 One player to watch on the Packer's offense this year is Josiah Deguara. In his rookie season, sadly he tore his ACL. Deguara was the starting tight end week one and showed some flashes of what he can be. He had a catch for twenty yards and blocked well in the run game. He can be that H-back Matt Lafleur wants to use in his offense. Deguara can be another version of Kyle Juszczyk for the Packers offense. If he fully recovers from his ACL tear, he can certainly be a weapon for the Packer's offense this season.
Kamal Martin Having a Big Second Year for the Packers Defense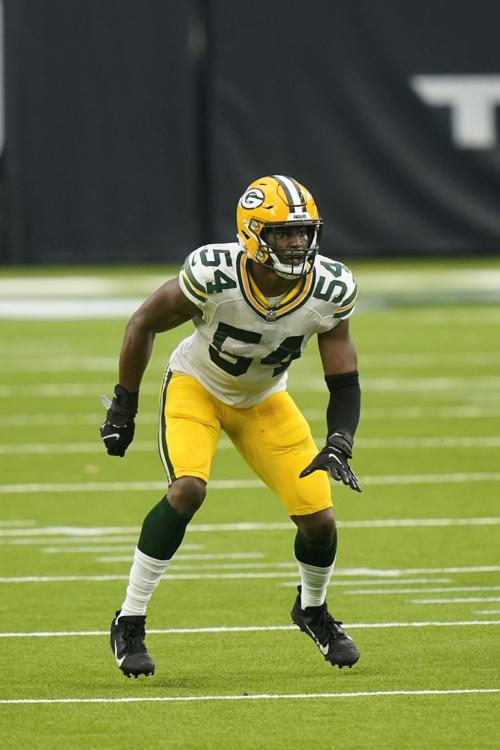 Who was the second-best-graded rookie inside linebacker by Pro Football Focus in 2020? That was Kamal Martin the fifth-round pick from last year's draft. Martin was most likely going to be the starting inside linebacker last season but had a knee injury missing a lot of time. When he came back, he showed flashes of being a solid inside linebacker in the NFL. He is not bad in pass coverage and is a thumper when stopping the run. If Martin can stay healthy he will have a good chance to get valuable playing time at inside linebacker for the Packers defense.
Preston Smith Needs to Return to His 2019 Form
Preston Smith was definitely a big disappointment in 2020 as his production fell off a cliff. Smith wasn't getting to the quarterback often and was not the same player he was in 2019. He should have lost playing time to Rashan Gary, who was playing much better. He clearly looked out of shape and not well conditioned causing an unproductive 2020 season. Preston Smith and the Packers agreed to a restructure lowering his cap hit and keeping him with the team for this season. Preston needs a bounce-back season to unleash the Packers pass rush and maybe staying with the team long-term.
Devin Funchess Having a Solid Comeback Season for the Packers Offense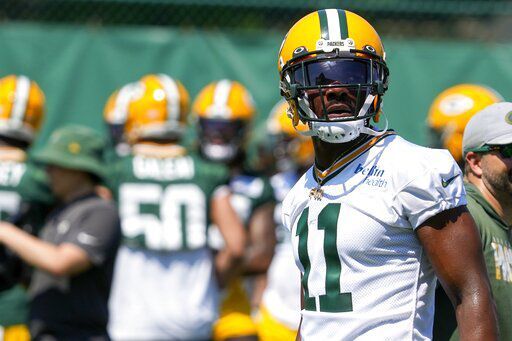 Devin Funchess was a free agent signing for the Packers in 2020 free agency. He has missed two years of football as in 2019 missed the whole year due to injury and opted out in 2020 due to COVID-19. Funchess has the size the Packers like to use in the offense at wide receiver. In addition, he can win the 50/50 balls and has a good amount of elusiveness for his size. Funchess, indeed, has a big obstacle in front of him as the Packers have a crowded wide receiver room. He is not guaranteed a roster spot with other good options at that position. In addition, we don't know how Funchess will look after missing two years of football. He will definitely be one of the players to watch this year for the Packers offense.
[pickup_prop id="5653″]
Follow for More
Follow me @CarlosS29143608 and follow us @WiSportsHeorics for more content. Check out our merch page. Use the promo code WISCO at the checkout for 1$ off! To keep up on all of your favorite sports Wisconsin click here!