The Green Bay Packers are coming off a huge shutout victory over the Seattle Seahawks this past Sunday. It was the first shutout Russell Wilson has faced in his career. In addition, it was Green Bay's first shutout performance at Lambeau Field since September 30th, 2018, against the Buffalo Bills. With an 8-2 record, they rank as the number one NFC team and have more wins than the other NFC North opponents combined. Each week, Pro Football Focus (PFF) releases grades based on a player's performance, and the Packers proved they have playmakers on both sides of the ball. Here is a list of some of the top performers for this week.
Adrian Amos: 92.5 – Elite
Amos has arguably been the backbone of this defensive secondary since Jaire Alexander suffered a shoulder injury in week four against the Steelers. Since week 5, he's averaged a 50.8 NFL passer rating when targeted, a 41.7 completion percentage, and averages a 79.9 PFF grade this season. On Sunday, he nabbed the clinching interception from Russell Wilson to essentially seal the victory for Green Bay. He ended the night with three tackles, two passes defended, and allowed just two receptions for ten yards. Alongside that, Amos is ranked the seventh overall safety through the first ten weeks.
Kevin King: 91.9 – Elite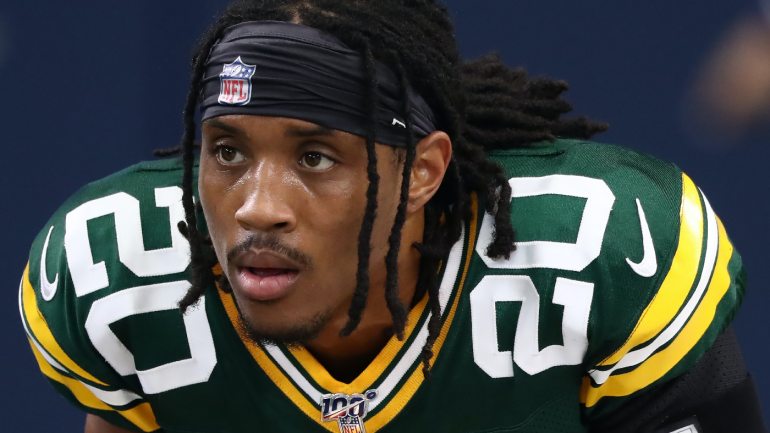 King has had a quiet but steady performance this season when healthy. Although he's missed five games this season, he's averaged an overall 76.0 PFF grade and has allowed a 68.4% completion rating. King grabbed his first interception of the season and stopped Seattle from scoring in the red zone off a pass to DK Metcalf on a corner route. He's averaged an 82.4 PFF grade in his last 3 games and provides great depth in the secondary. He'll look to continue his performance in a Week 11 matchup against the Vikings.
AJ Dillon: 83.3 – Above Average
When it came to stepping in for the injured Aaron Jones, Dillon did not disappoint. He ended the night with 21 rush attempts for 66 yards and two touchdowns. In addition, he tacked on two receptions for 62 yards, with a long of 50 yards while dancing along the sideline and breaking tackles. Aaron Jones suffered a sprained MCL and will miss one to two weeks, which means Dillon will be the lead back probably until their week thirteen bye. Dillon can undoubtedly be the workhorse back for head coach Matt Lafleur's offense. The "Quadzilla" has been released and will look to continue his dominance in the backfield next week in Minnesota.
Rashan Gary: 79.1 – Above Average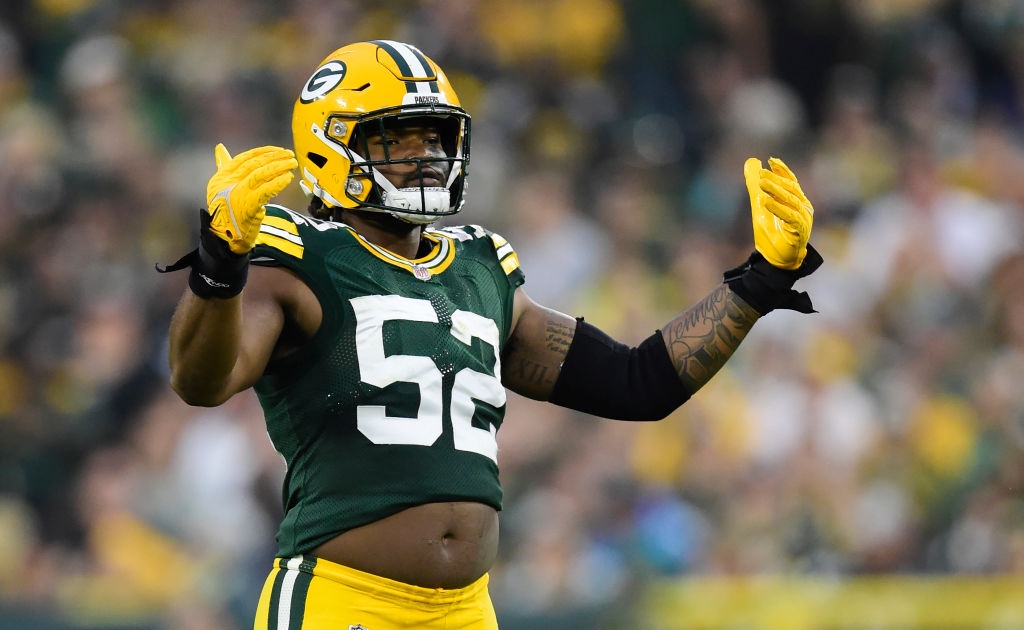 Rashan Gary had another fantastic performance this Sunday before suffering a gruesome elbow injury in the middle of the 4th quarter. Luckily, he hyperextended his elbow and didn't suffer a "break" or any ligament damage, so he'll only be out a few weeks. He had four total pressures, including one sack and two defensive stopping tackles. Gary leads the team this season with 5.5 sacks and is still my pick for Green Bay's breakout player of the year. He's the sixteenth overall ranked outside linebacker in the NFL with a season PFF grade of 80.9.
Eric Stokes: 76.8 – Above Average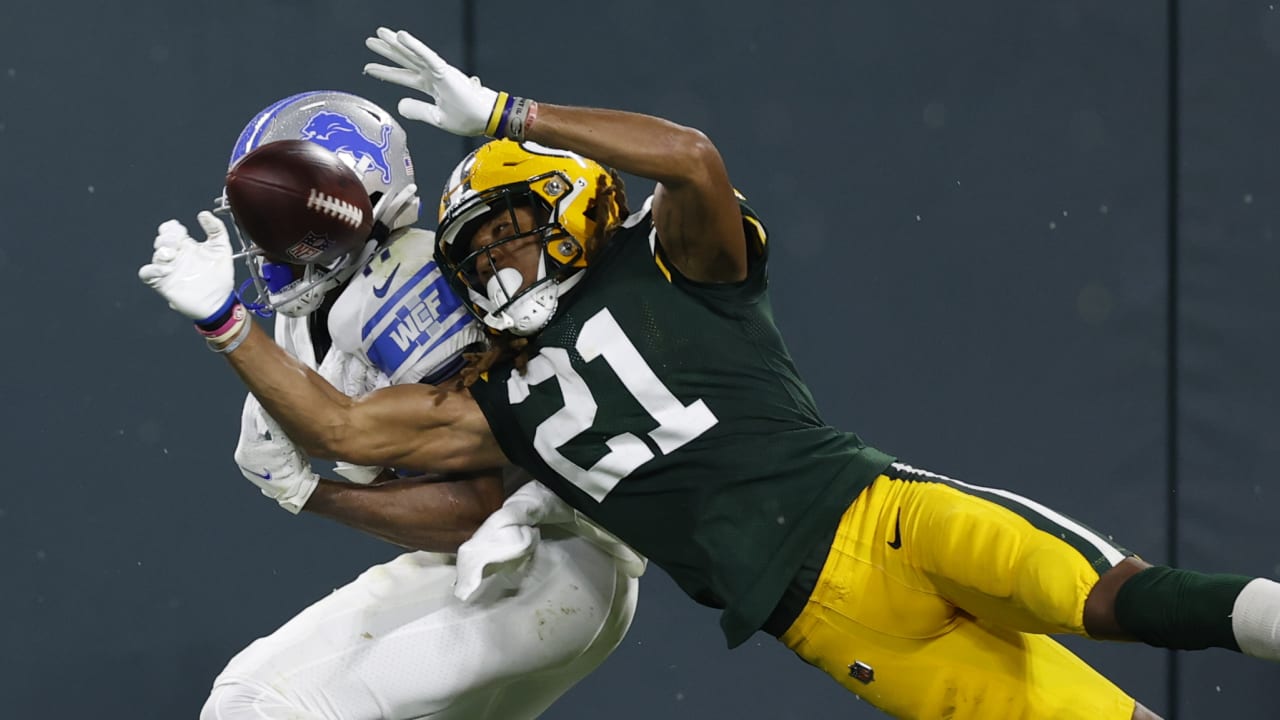 In case this article tells you anything, Green Bay had another tremendous defensive performance against the Seahawks, and Stokes was a big part of it. Stokes was assigned man coverage to both Seattle receivers, Tyler Lockett and DK Metcalf, allowing zero receptions on four targets. In fact, through the first 28 minutes of the game, Stokes and the secondary allowed zero yards to all Seattle wide receivers. When targeted, he ended the night with a 39.6 NFL passer rating, defended a pass, and had one assisted tackle. Stokes has proven his draft capital since Green Bay drafted him 29th overall.
Honorable Mentions:
OLB Preston Smith: 75.7
RG Royce Newman: 76.8
RT Billy Turner: 72.5
LT Elgton Jenkins: 70.3
FS Darnell Savage: 74.1
Overall, the Packers shut out Russell Wilson and the Seahawks to improve to 8-2 this season, largely due to these defensive performances. This defense ranks fourth in points allowed, third in yards per play allowed, sixth in takeaways, and fifth in passing yards allowed. All of this, without all-pros Jaire Alexander and Za'Darius Smith. When healthy, this is a championship-caliber defense. Through ten weeks, they've remained resilient, consistent, and dominant.
Want More Great Packers Content?
Follow me on Twitter at @PackerEddy_FF and follow us @WiSportsHeroics for more great content. To read more of our articles and keep up to date on the latest in Wisconsin sports, click here!