The Green Bay Packers and New York Jets played a very interesting game on Saturday afternoon. As Andy Herman of Packer Report Tweeted, it was a very nondescript game with few important takeaways.
Well that was about the most nondescript preseason game with the fewest important takeaways of all time, but there were still some key notes including the play of the OL, Malik Taylor, Kylin Hill, and more. Check out my full breakdown today:https://t.co/NkXkahGBHx

— Andy Herman (@AndyHermanNFL) August 22, 2021
That being said, there were a few performances that are worth noting, both good and bad. With just one preseason game left, these performances will help the Packers with their final decisions in regards to the 53-man roster.
Players Who Impressed
Malik Taylor
The Green Bay Packers' wide receiver room is stacked with potential. Unfortunately for some, there are already five wide receivers who are considered locks for the roster. Davante Adams, MVS, Allen Lazard, Randall Cobb, and Amari Rodgers are widely accepted as the top five receivers. That Packers will carry more than five, but it is unclear whether or not they will carry six or seven. For the remainder of the receivers vying for a roster spot, these preseason games are vital.
Malik Taylor is one of the wide receiver hopefuls, and he made a great case for himself on Saturday. Taylor caught four passes for 66 yards on five targets. Additionally, Taylor was one of the brighter spots on the Packers' special teams, an area of desperate need for the Packers.
Malik Taylor taking advantage of the opportunity. Brings ST help as well.

— Paul Bretl (@Paul_Bretl) August 21, 2021
Jacob Capra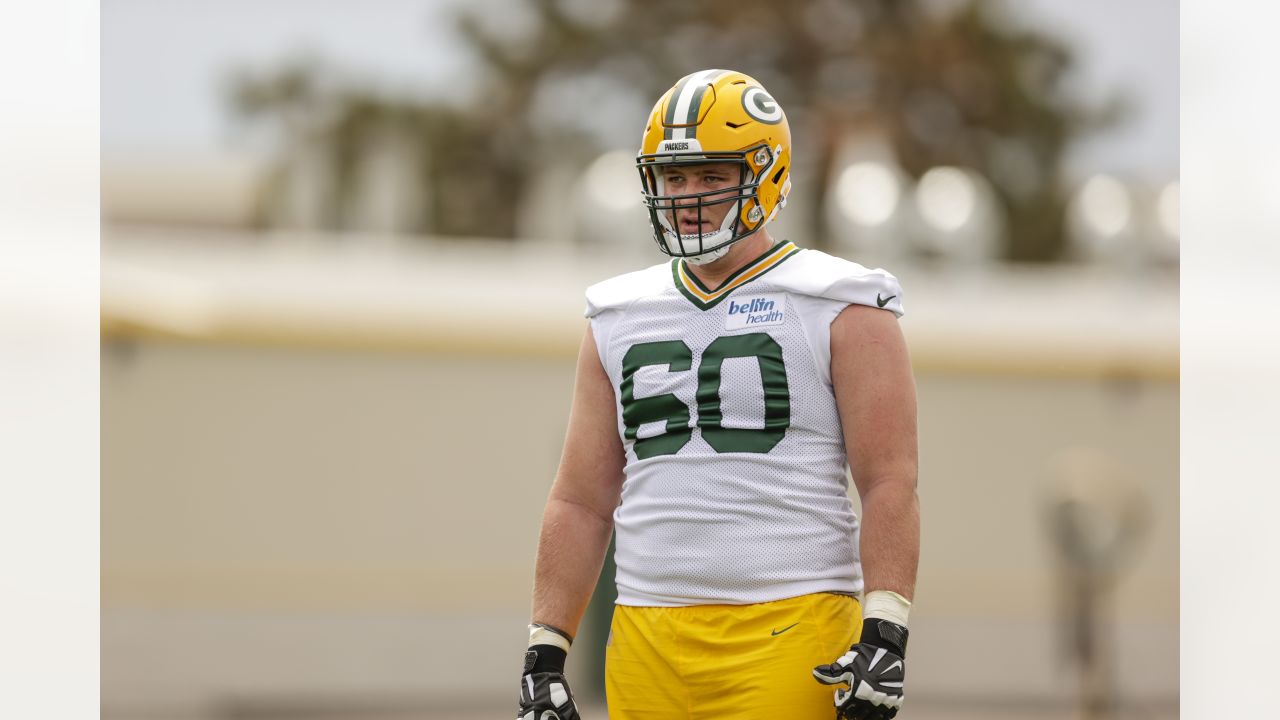 Jacob Capra is a rookie offensive lineman who signed as an undrafted free agent with the Packers back in May. With David Bakhtiari out for a while, and two other starters from last year gone via free agency, the Packers need to rebuild their line. There are jobs to be had, and plenty of players who are vying for them.
Jacob Capra is not a name that has been talked about out of Packers' training camp. On one hand, this is a good thing because he is not a hole in the line that is letting Rodgers, Love, and Benkert get hurried. However, on the other hand, he is not doing very much to stand out either. On Saturday, though, Capra was the Packers' second-highest graded player on offense, per PFF.
Top @pff grades vs. NYJ

Offense

1. Kylin Hill: 91.8 (elite)
2. Jacob Capra: 90.6 (elite)
3. Royce Newman: 78.0 (HQ)
4. Yosh Nijman: 77.7 (HQ) *he was better tbf
5. Josh Myers: 75.4 (HQ)

— Jacob Morley (@JacobMorley) August 22, 2021
Jack Heflin
Another undrafted free agent, this time on defense, was making his presence felt in the game against the Jets. Jack Heflin, a defensive lineman, finished the day with four tackles and two quarterback hits. It seemed as if he was never far from the action on Saturday.
While TJ Slaton, one of the Packers' fifth round draft picks, is getting plenty of publicity, Heflin also has been playing extremely well. On Saturday, he was the Packers' second-highest graded player on defense per PFF.
Top @pff grades vs. NYJ

Defense

1. Josh Avery: 83.6 (HQ)
2. Jack Heflin: 79.7 (HQ)
3. Kingsley Keke: 71.1 (⬆️ avg)
4. Isaiah McDufffie: 69.6 (⬆️ avg)
5. Shemar Jean-Charles: 68.7 (⬆️ avg)

— Jacob Morley (@JacobMorley) August 22, 2021
Players Who Disappointed
JK Scott
The Packers' unpopular punter had a very rough game on Saturday. Despite having one of the strongest legs in the NFL, Scott shanked a punt for just 21 yards against the Jets. This is becoming an all too common trend for Scott, who some believe may not even make the team. The Packers do not have another punter in camp. However, with special teams needing vast improvements, do not be surprised if the Packers bring in someone else.
[pickup_prop id="7895″]
Will Redmond and Reggie Begelton
Will Redmond, a safety, and Reggie Begelton, a wide receiver, are grouped together here because they are on this list for the same reason: they just are not showing enough. While neither player was awful on Saturday, neither is seizing the opportunities given to them. What is most disappointing is that neither is stepping up on special teams, which is where either could best earn a roster spot.
For More Great Wisconsin Sports Content
Follow me on Twitter at @theotherAdams14 and follow us @WiscoHeroics1 for more great content. Check out our merch page here and use promo code Wisco at check out for $1 off! To read more of our articles and keep up to date on the latest in Wisconsin sports, click here!