Jordan Love's fourth quarter performance against the Philadelphia Eagles made quite the impression on Packers quarterbacks coach Tom Clements.
Last Sunday against the Eagles, Packers star quarterback Aaron Rodgers had to leave the game at the end of the third quarter with a rib injury. It was disheartening to see Rodgers dealing with yet another injury this season. However, Love seized the opportunity and led two scoring drives. In one quarter of work, Love completed six of his nine passes for 113 yards and one touchdown.
Jordan Love Praised By Packers QB Coach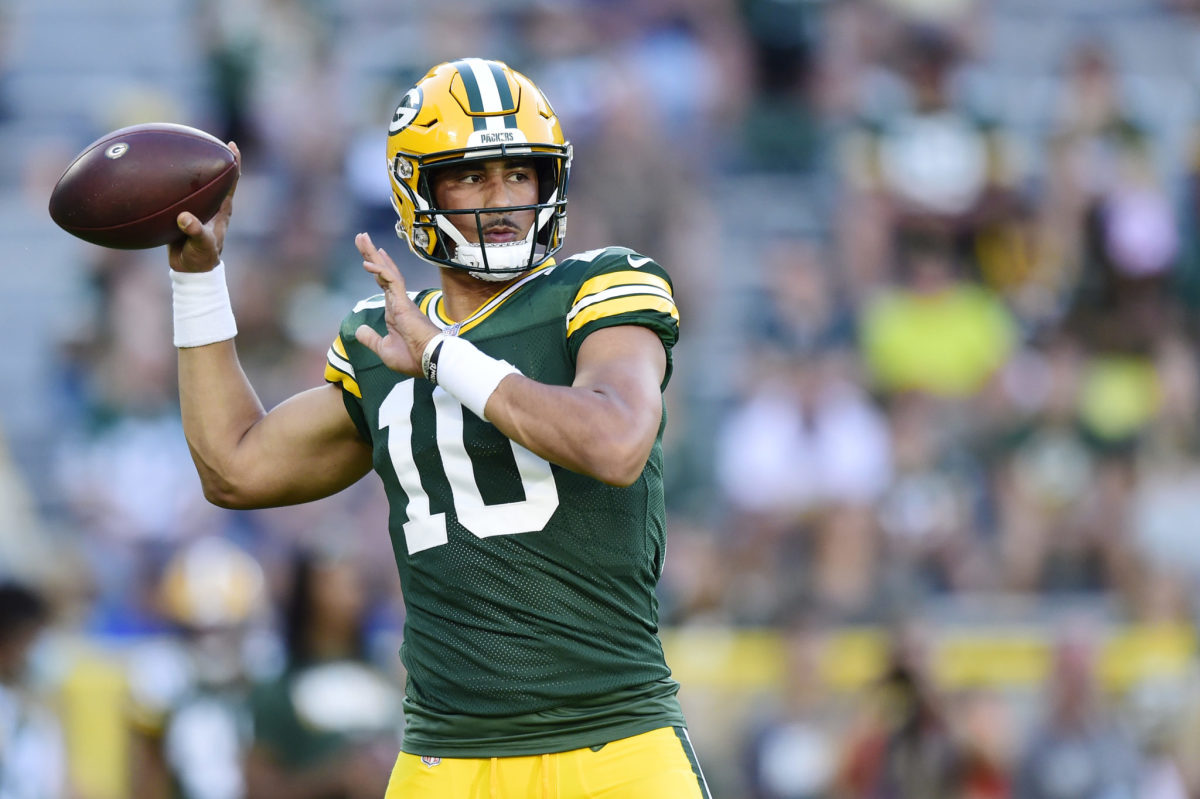 Earlier this week, quarterbacks coach Tom Clements talked about the progress Jordan Love has made in the NFL.  "He's probably getting to the point where the game has slowed down for him, Clements said. When that happens, you kind of see things in slow motion. You see where guys are moving, you see where guys should go, and you're able to react quickly."
"It's the things we've worked on the most, which is footwork, the proper drop, going through your progression, not getting stuck on a receiver, not being late with the ball. We work on different route concepts each week, we did a lot in the spring, but then you have to see it play out when you have a defense out there. You have to be able to go from 1-2-3 to your outlet quickly, and you can't lock on a guy. You have to process information quickly, figure out where to go, and your footwork plays into that as well. If your feet are right, and you're seeing things right, you're able to decide where to go with the ball. His footwork, rhythm and getting the ball off on time is where he's gotten a lot better."
There have been rumors of Love getting a chance to start if the Packers are eliminated from playoff contention. Even Rodgers is open to the idea. Nevertheless, Green Bay needs to see what Love is capable of at some point. If the playoffs no longer become a possibility, it would make sense for Love to see significant playing time and start a few games.
For More Wisconsin Sports News:
Follow me on Twitter at @alex_ratliff and follow us @WiSportsHeroics for more great content. To read more of our articles and keep up to date on the latest in Wisconsin sports, click here!