Without a doubt, over the years, the Pro Bowl selections have been about name recognition and popularity. To be perfectly honest, it's really become a joke and no one can put too much stock into it. This year the Packers tied a league high with seven Pro Bowl selections. The selected Packers are Aaron Rodgers, Davante Adams, Aaron Jones, David Bakhtiari, Elgton Jenkins, Zadrius Smith, and Jaire Alexander. Besides those great players, numerous guys from the Packers should've made the cut. Here are the Packer 2020 Pro Bowl snubs.
Snub #1- Robert Tonyan
It is the crime of the century not having Robert Toyan on the Pro Bowl roster. First and foremost he LEADS all tight ends in touchdowns with 10, a really important stat. He doesn't drop any passes and has a perfect passer rating when targeted. TJ Hockenson deserves to be in there, but Evan Ingram?  Evan Ingram does not have the numbers compared to Toyan at all. That was pure of name recognition, and Engram isn't a big name to begin with and has dropped many passes. There is no debate Tonyan was robbed and should've made the roster over Engram.
Snub #2- Corey Linsley
Packers offensive linemen always get snubbe . TJ Lang was snubbed for quite a while even though he was a stud. Former Packer Bryan Bulaga never made one, even with the great years he had. Corey Linsley is in the same boat.  He is the best center in league according to PFF, but did not make the cut. He is underrated as he only allowed TWO pressures all year, which is pretty remarkable. No question he should have made the Pro Bowl this year. He has been doing the dirty work for years and never gets recognition.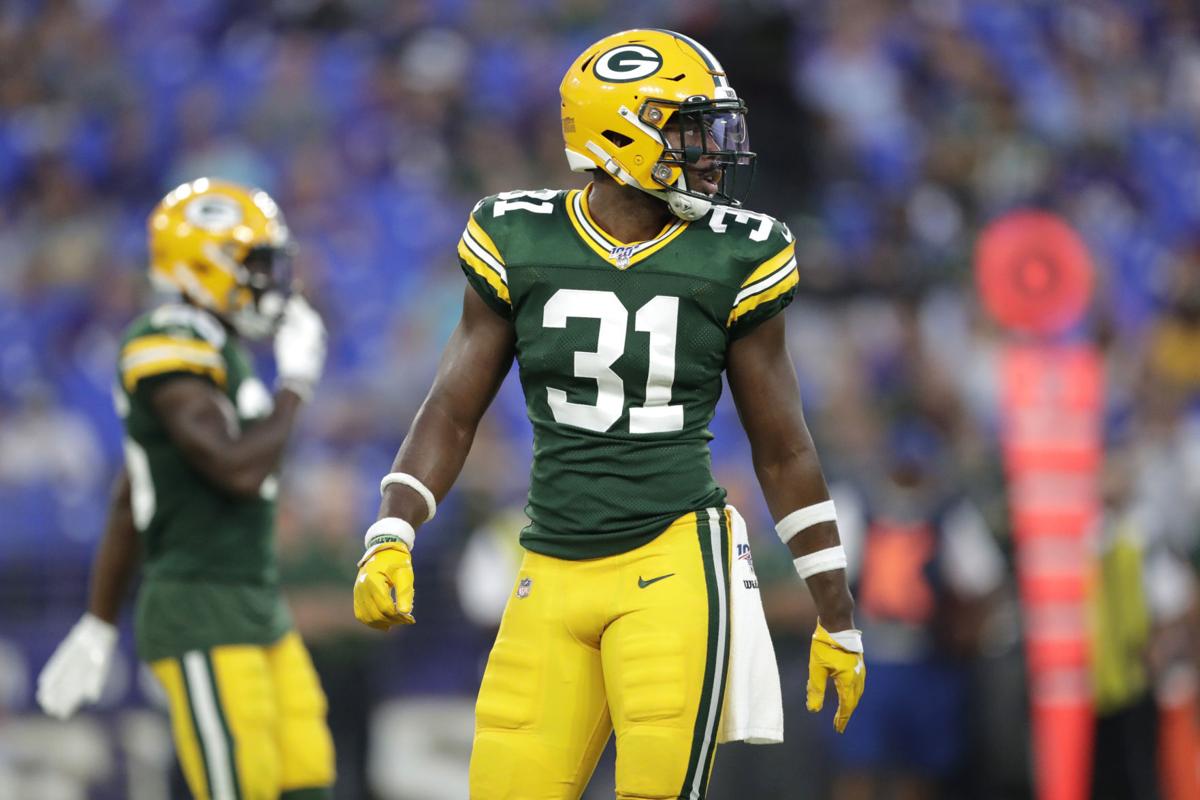 Snub #3- Adrian Amos
Amos started off slow, but is finishing on a strong note and is one of PFFs best strong safety. Adrian Amos has been effective against the run this year and has been around the football a lot. He has 69 tackles on the year. He is also an effective blitzer.  However it was kind of hard for Amos to get in the Pro Bowl this year with Buddah Baker and Jamal Adams having fantastic years. Amos is a real important piece to the Packers defense and made a strong case for the Pro Bowl this year; unfortunately he didn't get in.
Honorable Mentions and Overall
Basically the whole offensive line could be in the Pro Bowl for only allowing 19 sacks. The big guys upfront are the main reason Aaron is having a MVP caliber season and should be recognized for it. Mason Crosby has a strong case,, also as he is a reliable kicker this year. he is 16/16 on field goals, perfect this year.  The Packers litterally have over 10 pro bowlers if you count the snubs which is impressive.
In Conclusion: Follow me on Twitter @CarlosS29143608 and follow us @WiscoHeroics1 for more great Packers content. To read more of our articles and keep up to date on the latest on all things Wisconsin sports, click here.