The NFL's investigation into Green Bay's adherence to the league's COVID-19 policies wrapped up on Tuesday. It was initiated following last week's bombshell news that Aaron Rodgers tested positive for the virus and is not vaccinated.
After completion of this review, the NFL determined that the Packers and several of its players violated protocols. These rules were agreed upon by both the league and Players Association. 
Now, details about the punishments the organization will face are coming to light.
Packers Facing Consequences
According to information ESPN reporter Rob Demovsky received from a league source, the Packers have been fined $300,000. Green Bay's quarterback Aaron Rodgers and wide receiver Allen Lazard also each received $14,650 fines.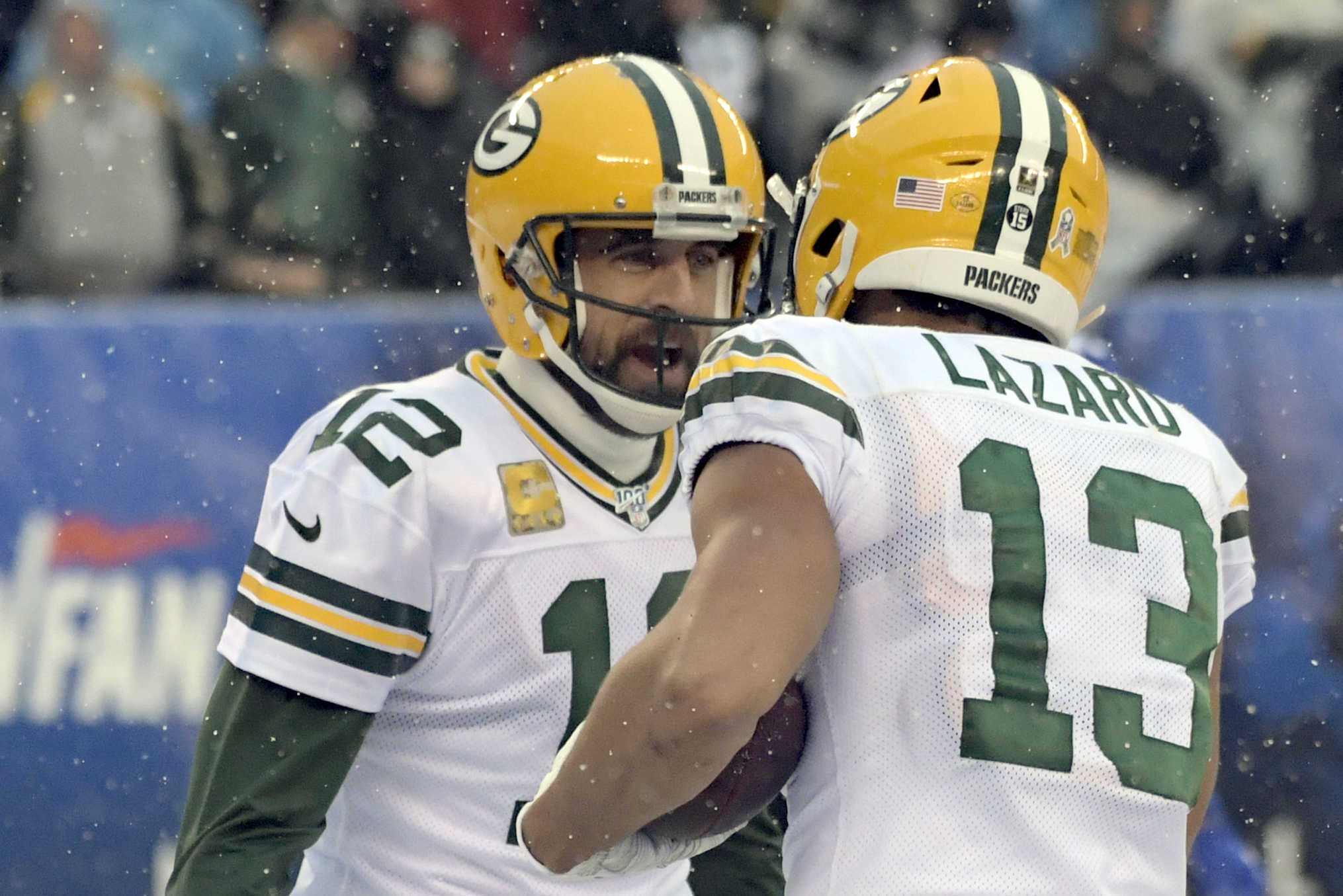 The team's cooperation during this investigation was taken into consideration when doling out penalties. However, the NFL allegedly warned the Packers that future violations of COVID-19 rules may result in more severe consequences. Changes in draft positions or loss of draft choices are just a few examples.
What Rules Were Violated?
Rodgers and Lazard were both fined for attending a Halloween party outside the team's facility. Doing so went against the league's policy stating that unvaccinated players cannot gather in groups larger than three people. This party also got the Packers in trouble, as they did not report the violations.
Aaron Rodgers and Marcedes Lewis win Halloween

(📸: @DavidBakhtiari IG) pic.twitter.com/mzVvSz9nPs

— Lily Zhao (@LilySZhao) October 31, 2021
Additionally, Green Bay was punished because of their lack of enforcing mask mandates. Rodgers famously did not wear a mask during his press conferences. Analysis of video footage from inside the team facility found further instances of the QB, as well as Lazard, unmasked when face coverings are required.
In a statement to ESPN, Packers president Mark Murphy said, ""We respect the League's findings and we recognize the importance of adherence to the COVID protocols to keep our team and organization safe and healthy. We will continue to educate the team regarding the importance of the protocols and remain committed to operating within the protocols."
[pickup_prop id="9749″]
For More Wisconsin Sports Content:
Follow me on Twitter at @mal__allen and follow us @WiSportsHeroics! For the latest in Wisconsin sports, click here.