The Packers season has not started out how many thought it would. After back-to-back losses for the first time under Matt LaFleur, the Packers sit at 3-3. With how weird this NFL season has been, it is hard to gauge the worry level for the Packers. At the six week mark, NFL execs were anonymously asked what they thought about teams. NFL execs revealed their worry level amid the Packers atrocious start.
NFL Execs Reveal Worry Level For Packers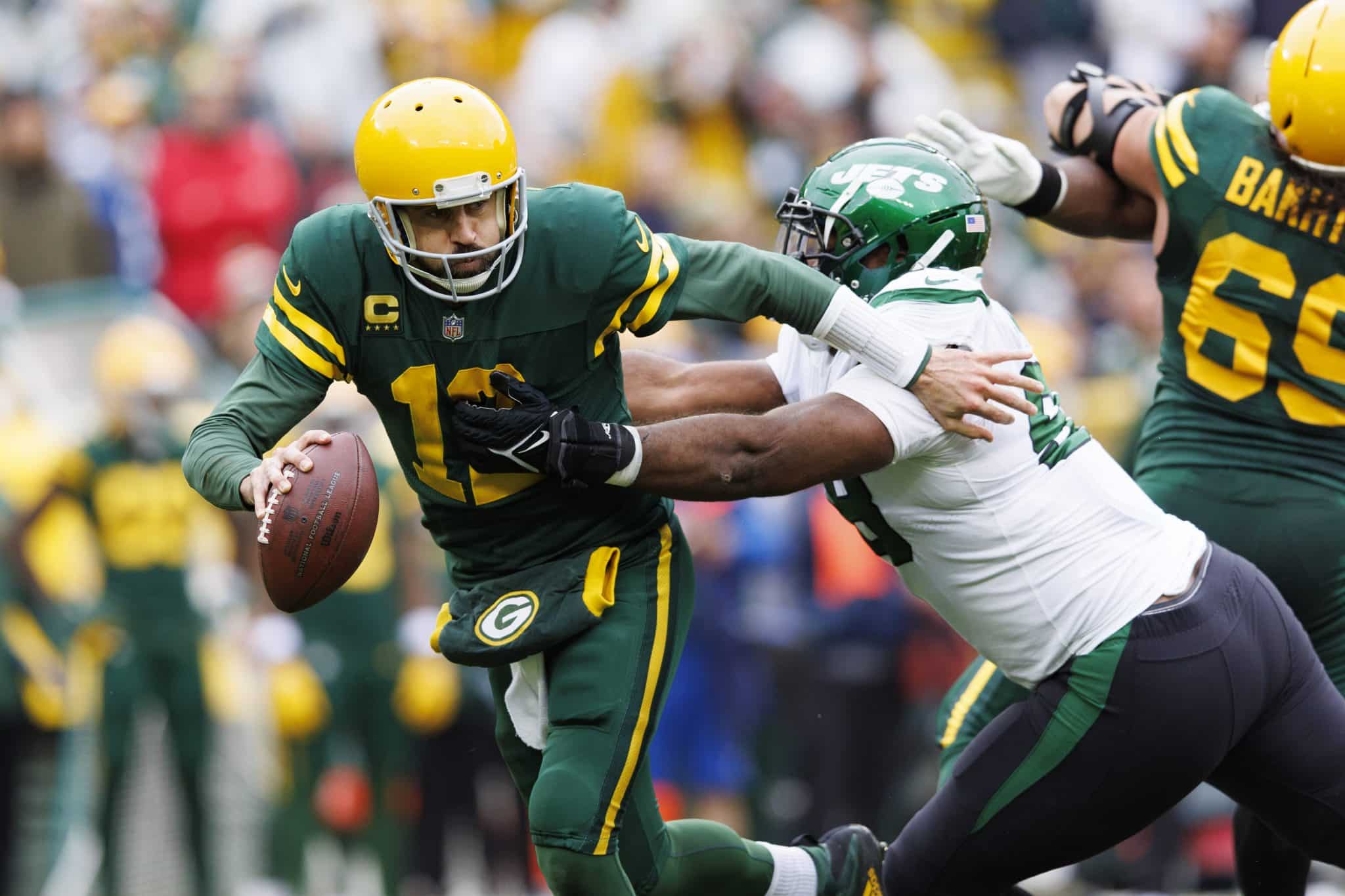 It seems that NFL execs do not have the same worry level as many fans do. "I really think the Packers are going to be fine," said one long time NFL personal evaluator. That same person went on to say that it is a marathon and not a sprint. Veteran teams often start out slow as they know the championship is not won in the first six weeks. Teams and players know when to turn it on and the Packers often turn it on late in the season. However, there is one player that was specifically talked about as a reason not to worry.
"They still have a quarterback," the evaluator stressed. Rodger doesn't look great right now but the track record is there. I for one would not bet against Rodgers to figure it out. Maybe he doesn't but I wouldn't put my money on it. Across all sports, veterans often take some time to get into the groove of the season. In the Super Bowl run years ago, Rodgers caught fire late and that propelled the Packers to a Super Bowl win. While Rodgers is the key, there are a couple of other factors.
Receivers and Offensive Line
The receivers are a worry for many NFL execs. There is optimism that they could win with them at some point but this year might be too quick. Allen Lazard looks great but outside of that, receivers have shown flashes but nothing consistent. It makes sense that the rumors put the Packers in the wide receiver market. The offensive line is also something that will need to improve. Even if the Packers had the best skill players in the NFL, Rodgers needs time to throw. Running backs need room to run. If the Packers are going to make a run, something has to change on the offensive line.
NFL execs are at a low worry level for the Packers. There are definitely reasons to be concerned but it is a long season. With so many teams struggling, the Packers chances to get into the playoffs are still very high. The Packers look to get back to winning on Sunday against the Commanders.
Follow me on Twitter at @sorcerermatt, follow us @WiSportsHeroics. To read more of our articles and keep up to date on the latest in ALL of Wisconsin sports, click here!