With the offense going nowhere through six games, Packers trade rumors continue to swirl. One rumor involves a talented Steelers WR.
The Green Bay Packers are seemingly in the hunt for help at receiver after a troubling 3-3 start to the season. Aaron Rodgers has not looked like his MVP self, and the skill players around him have not been able to make the big plays this offense needs. It isn't hard to see why so many Packers trade rumors are swirling. They have relied far too much on their running back duo of Aaron Jones and AJ Dillon so far, and teams are beginning to shut them down.
It hasn't been just a receiver problem, but it is the easiest position to find potential impact players on the trade market right now. One of the Packers trade rumors involves Steelers wide receiver, Chase Claypool. Claypool is coming off his best game of the season, catching seven passes for 96 yards and a TD in a win over the Buccaneers.
Packers trade rumors for Claypool make sense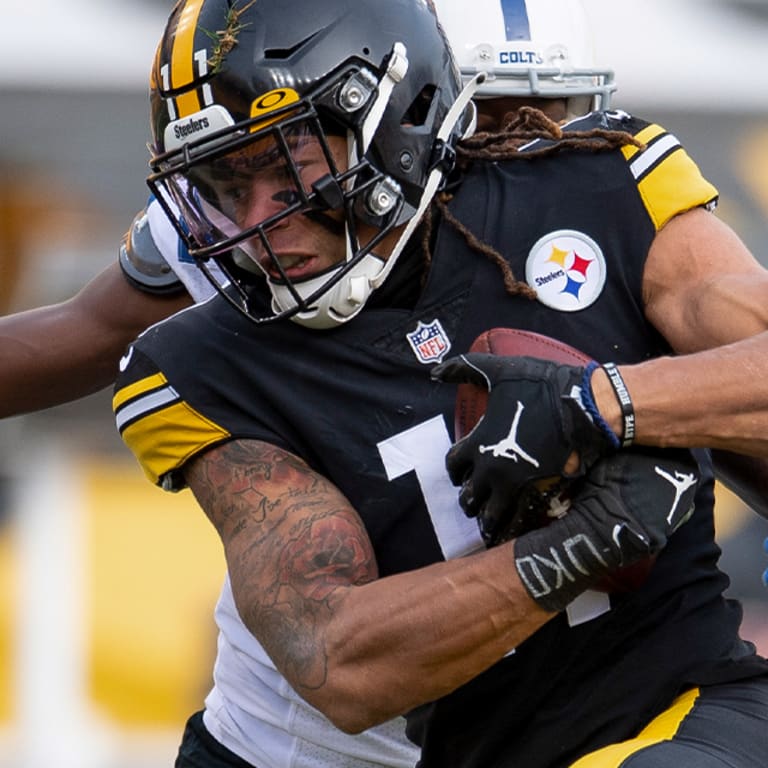 While he would add tremendous size (6'4, 230) and speed (4.42 40) to the Packer's receiving room, he has been inconsistent throughout his career. After an explosive 873-yard, nine-TD performance as a rookie, he has just three TDs and just over 1,000 yards in 21 games since. When he is locked in, he is nearly impossible to cover. When he isn't, he barely makes an impact.
Despite the inconsistency, adding Claypool for a day 3 pick or two may be worth the risk. The Packers desperately need a true deep threat with rookie Christian Watson not ready. If nothing else, he would provide a big-bodied target for Rodgers over the middle who also has the run-after-catch ability. The Packers trade rumors will only get louder until they do make a move and Claypool fits what they need.
If the Packers do want to add Claypool, Pittsburgh would likely be asking for a third-round pick. He was a second-rounder originally so they will want to try and recoup that value. That would be a bit rich, so a counteroffer of a fourth this year and maybe a sixth next year would be the most they should offer.
In Conclusion:
Even if the Packers make the trade for Claypool, they will need to look for a more reliable target to pair with him, especially with Randall Cobb out for several weeks. Someone else involved in Packers trade rumors, Texans receiver Brandin Cooks, perhaps could be the final piece to an at least competent receiving core.
Follow me on Twitter at @ShayneKubas and follow us @WiSportsHeroics for more great content. To read more of our articles and keep up to date on the latest in Wisconsin sports, click here!