Pitch counts? That phrase was just an unspoken part of baseball's vocabulary in the 1960s. Unlike today, pitchers of that era and decades before were expected to finish what they started. No matter how many pitches it took.  That was classically illustrated on July 2, 1963, at Candlestick Park when two future Hall of Famers locked in a 16-inning pitching duel that underscores how much the game – Major League style – has changed.

Today, if a pitcher survives the first five innings, it is considered a "quality start."  When a starter nears 100 pitches he is typically pulled from the game, even if he's throwing a no-hitter.  Today, the complete game has become the dodo bird of MLB, nearing extinction, along with the 20-game winner.
A Pitching Matchup For The Ages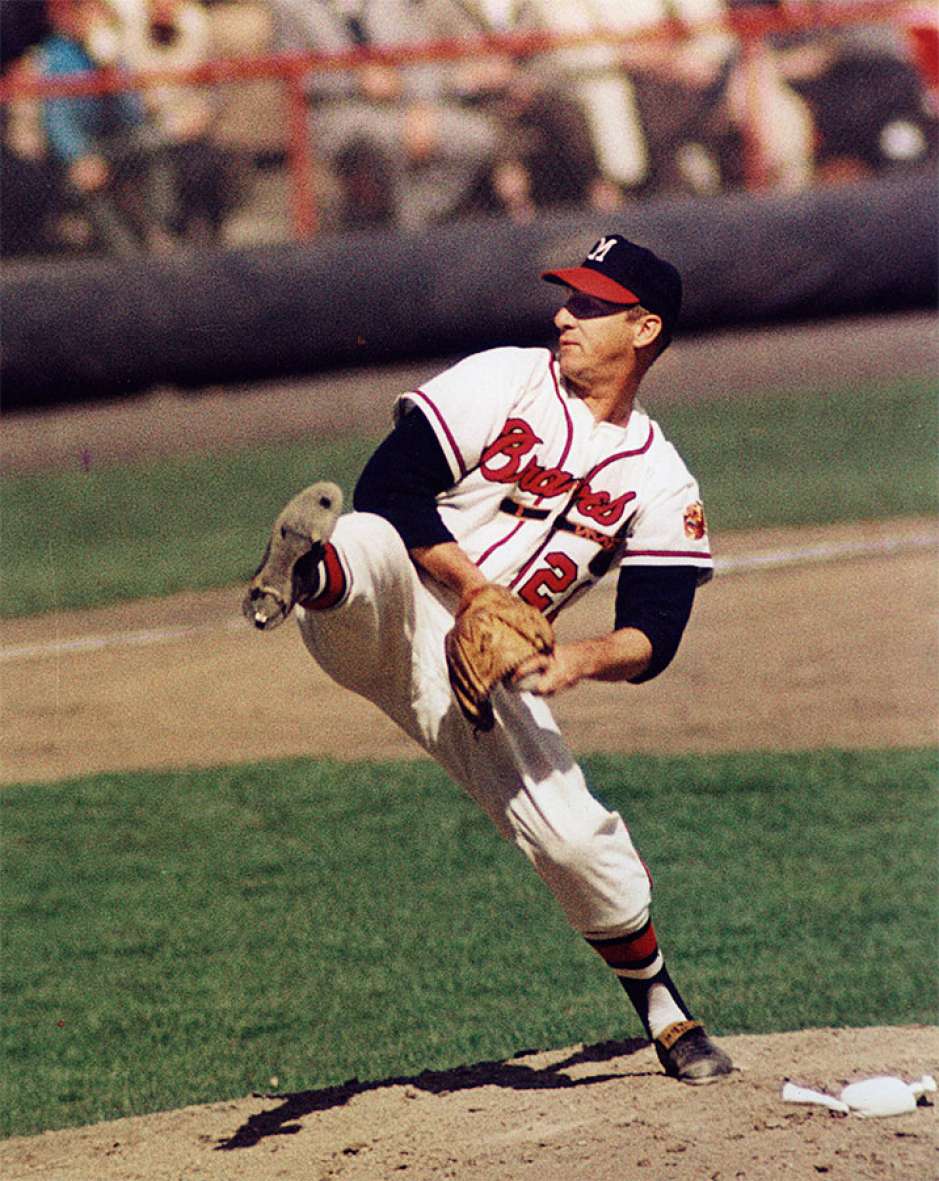 Juan Marichal, of the San Francisco Giants, and Warren Spahn, of the Milwaukee Braves, combined to throw 428 pitches in this marathon matchup on Candlestick Point. That's right, 428 pitches!  Along with Marichal and Spahn, five other future Hall of Famers were featured in this classic: Willie Mays, Willie McCovey and Orlando Cepeda of the Giants and Henry Aaron and Eddie Mathews of the Braves.

Marichal, the high-kicking right-hander from the Dominican Republic, was just 25.  Spahn, the high-kicking lefty from Buffalo, N.Y., was 42. But that 17-year gulf in ages made no difference on this chilly, windswept night at Candlestick.  That Spahn-Marichal duel lasted four hours and 10 minutes. And neither pitcher wanted to come out.

The only activity in either bullpen came from pitchers trying to stay warm on a chilly evening.  So captivating, so riveting, so landmark was this game that it prompted respected author Jim Kaplan to write a 242-page book on this pitching marathon. It is titled, "The Greatest Game Ever Pitched," and subtitled, "Juan Marichal, Warren Spahn, and the Pitching Duel of the Century."
San Francisco's Marichal Wouldn't Come Out


In the bottom of the 13th inning, Marichal was scheduled to bat third in the scoreless game. Giants Manager Alvin Dark gave the young Dominican a choice to hit the showers or continue pitching.  Marichal pointed to the mound and said, "A 42-year-old man is still pitching. I can't come out."
How Has Baseball Changed?


Of course, time changes all things, including baseball. This article is not intended to tout a bygone era over today's game. It is rather, an attempt to illuminate the differences; to chronicle the journey from then to now.  The bullpens of today have much to do with the game's transformation. All 30 MLB teams have young, talented, flame throwing relievers with wicked breaking stuff who push the radar gun to 100 mph. Josh Hader of the Brewers is the class president of these young guns.

Today, pitchers do not bat, meaning there are no soft spots in the batting order. Quality, high-octane bullpens are a must.  For about the first 70 years of the 20th century big league bullpens were the final refuge for aging, broken down starters.  Most relievers in the 1960s were playing out the string, near retirement. Starters were the elite. So, chances were good that a hitter in the eighth or ninth inning would be facing the same, now-weary, pitcher who started.
San Francisco Edged Out That Fateful Matchup In 1963:

The Giants won the marathon matchup, 1-0, with one out in the bottom of the 16th when Mays drilled Spahn's 201st and final pitch to left field and into the teeth of the wind for a walk-off home run.  Mays won the game with his bat and saved it with his glove and arm.  The Braves missed a chance in the top of the fourth inning to take the lead and perhaps win the game in nine innings.

With two outs, Marichal walked Norm Larker then yielded a single to left by Mack Jones, moving Larker to second. When Del Crandall looped a soft single to center it looked like the Braves would score.  But Mays raced in, scooped up the ball and fired a laser beam to the plate to nail Larker, ending the threat.

In the top of the fourth Aaron drove a ball to left that Marichal thought was a sure home run. But the strong wind pushed it back in play and into the glove of McCovey at the wall.  In the bottom of the ninth McCovey believed he won the game with a line drive into the right field bleachers. McCovey said later the ball was a least three feet fair. But plate umpire Chris Pelekoudas called it foul, and McCovey grounded out.  Both pitchers scattered the hits. Spahn gave up nine, walked one and struck out just two. Marichal allowed eight hits with four walks and 10 strikeouts.
After The Legendary Matchup Fans And Players Took Notice: 

After the game Spahn did an on-field interview, so he was the last Brave to reach the clubhouse. Rookie pitcher Bob Sadowski is quoted in Kaplan's book, recalling the emotional scene when Spahn entered the clubhouse.

"Everyone stood up and applauded," Sadowski said. "He had tears in his eyes, and I think we did, too. Then we all lined up to shake his hand."
Marichal threw 227 pitches. Spahn threw 201. But despite the physical demands of working 16 innings, both pitchers made their next starts four days later.  Before the All-Star Game, Spahn complained of a sore elbow and missed two starts. But he finished one of the best seasons of his career, with a 23-7 record, a 2.60 ERA and led the National League with 22 complete games.
Both Would Go On To Have Legendary Careers


Over his career Spahn won 363 games, most by any left-hander in baseball history. And he won 20 games or more 13 times, with 63 shutouts and 382 complete games. He pitched two no-hitters; the first at age 39 and the second at 40.

Marichal won 20 or more games six times and had 243 victories. He had 244 complete games and 52 shutouts, with one no-hitter.  Aaron, the beloved Brave, was hitless in six at-bats in this marathon game but was impressed with the pitching.

"I've been around for a long time and that's the finest exhibition of throwing I've ever seen," Aaron said. "It may be 10 or even 20 years before you see another its equal."

But Aaron was wrong. Nearly 60 years have passed, and the Marichal-Spahn marathon still stands alone as "The Greatest Game Ever Pitched."
For more Wisconsin Sports News:
Follow us @WiSportsHeroics for more great content.  To read more of our articles and keep up to date on the latest in Wisconsin sports, click here!  Also, check out our merch store for some amazing WSH merchandise!