The Green Bay Packers may have something special in Jordan Love.  The first-time starting quarterback has led his team to a 2-1 start and if it wasn't for a fourth-quarter collapse against the Atlanta Falcons, they'd be 3-0.  Through three weeks Love has 655 passing yards, seven touchdowns, one interception, 74 rushing yards, and one rushing touchdown.
While it hasn't been pretty 100% of the time, he is certainly giving the Packers reason to believe he could be the future.  However, after the Packers win in Week Three vs. the Saints, it was Jordan Love's TikTok appearance that had fans talking.
Green Bay Packers' Quarterback Jordan Love Appears In TikTok Video After Win Vs. New Orleans Saints
Jordan Love and his girlfriend Ronika Stone posted a video to TikTok that certainly had fans talking:
— ۟ (@JaireLockdown) September 25, 2023
The romantic relationship between Jodan Love and his girl is all the rage. As to whom he is dating, the quarterback is very open. Currently, Jordan Love is dating Ronika Stone, the daughter of retired NFL pro bowler Ron Stone.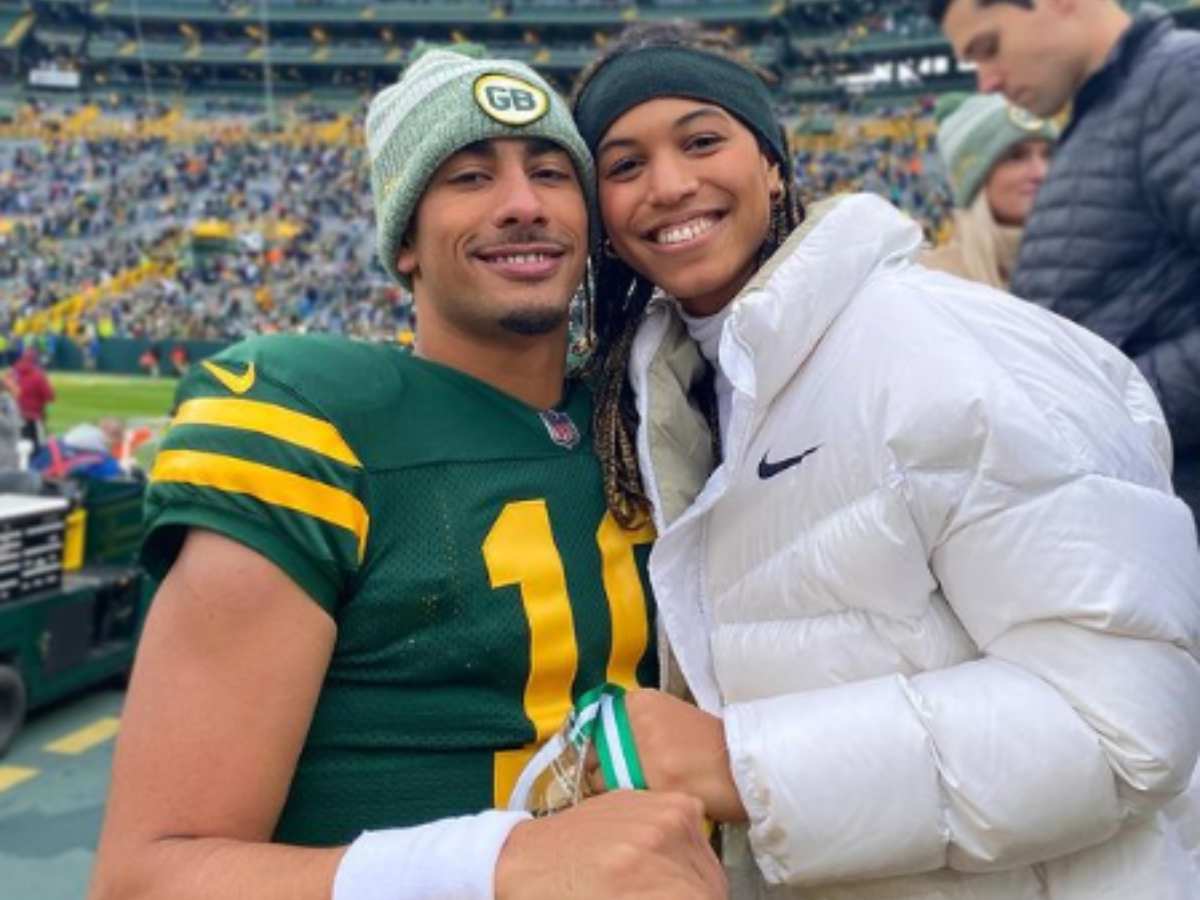 As a member of Volero Le Cannet, a team based in France, Love's girlfriend Ronika Stone began a professional volleyball career. Following her return to the United States, she has not played for any other volleyball teams. Stone, however, has set her sights beyond volleyball.
She plans to pursue a career in sports journalism, as evidenced by her LinkedIn profile, where she lists her passion for journalism and her desire to utilize her degree and sports knowledge. Her father's involvement in the NFL strongly influenced her desire to become a sports reporter. She has expressed her passion for the that field in interviews.
Our Partners:
Mayfield Sports Marketing
Call Mayfield Sports Marketing at 262-366-8188 to schedule Green Bay Packers players or alumni for your corporate appearance or product promotion.  Our booking agents will work on your behalf to get you the best price for your desired sports speaker.
Mayfield Sports Marketing has earned a reputation of being the one to call for booking top athletes to speak at events and trade shows. To learn more about Packers players or alumni appearance cost and booking fee, please call us today. www.MayfieldSports.com.
Radtke Sports
Wisconsin Sports Heroics and Gridiron Heroics are proud partners with Radtke Sports to offer autographed memorabilia. Brett Favre, Rob Gronkowski, Giannis Antetokounmpo, and MORE Guaranteed Authentic Collectibles and Memorabilia including signed jerseys, photos, and more at www.RadtkeSports.com USE promo code: WSH for FREE SHIPPING on your purchase. Some restrictions may apply.
For More Wisconsin Sports:
Follow me on Twitter at @mcquadewarnold, follow us @WiSportsHeroics.  You can also reach out to McQuade Arnold via email at mcquadewarnold@gmail.com. To read more of our articles and keep up to date on the latest in ALL of Wisconsin sports, click here!  Green Bay Packers, Milwaukee Brewers, Milwaukee Bucks, Wisconsin Badgers.