The Packers have a 5-1 record and are on top of the NFC North. They are proving that week one was just a bad day for the team.
Since then, they have won five straight and look like one of the better teams in the NFC. The Packers certainly have silenced the critics and now are looking like a true Super Bowl Contender.
In the words of the great Bill Parcell, "You are what your record says you are." 5-1 is certainly a good place to be.
What does it say about what the Packers are made of? Here are a few takeaways that their record suggests.
Takeaway #1: Brian Gutekunst First Round Draft Picks Are Paying Off For the Packers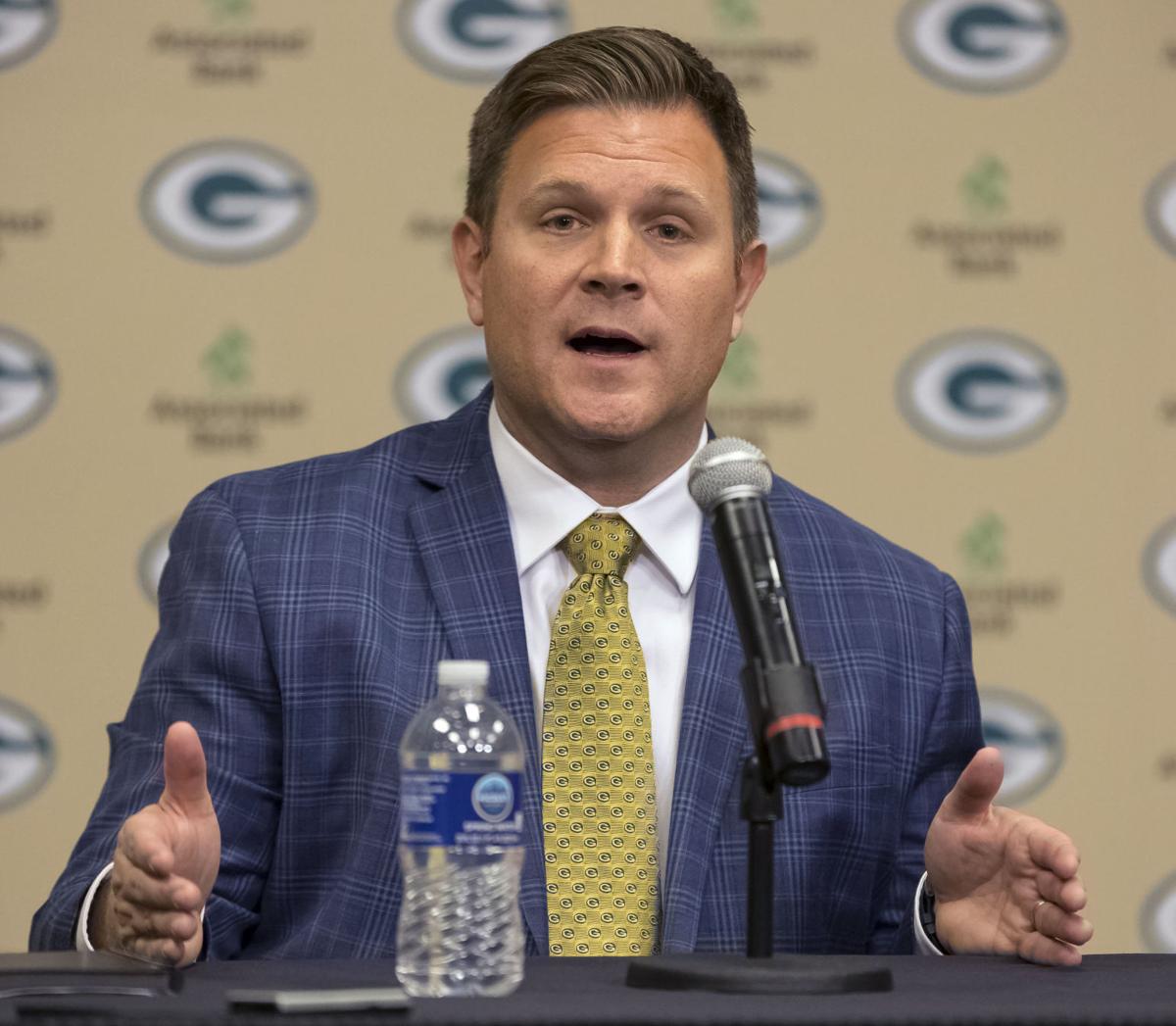 Packers general manager Brian Gutekunst has a big part in the Packer's 5-1 record this season.
For the most part, this is because his drafting has set the Packers up for success these past seasons. One thing that goes unnoticed is that Brian Gutekunst has hit so far on almost all of his first-round picks.
Thus far, only the Jordan Love pick is the one that has yet to be determined. However, his selections of Jaire Alexander (currently injured), Rashan Gary, Darnell Savage, and Eric Stokes so far have panned out. They are all making an impact on the Packers. Gutekunst has had hit and misses on days two and three but has made a lot of hits in the first round.
If Jordan Love works out, Gutekunst might be an all-time great general manager.
Takeaway #2: The Packers Have the Deepest Offensive Line Group In the NFL
The deepest position group on the Packers right now is the offensive line, which might be indeed the deepest offensive line group in the NFL this year.
They have not had all-pro left tackle David Bakhtiari for almost half of the season. Also, Elgton Jeninks missed three games this year as well. Yet, the Packers still were able to put the best five possible to protect Aaron Rodgers. Players like Yosh Nijman, Royce Neman, and Josh Myers have stepped up and have done well when called upon. Big thanks go to Adam Stenivich for having these guys ready to go every Sunday. He will indeed be in some head coaching interviews very soon.
Overall the Packer's offensive line has done a good job protecting Aaron Rodgers even with all the injuries.
Takeaway #3: Packers Are Not Depending On Aaron Rodgers Anymore Like in the Past
For many years the Packers have depended on Aaron Rodgers to be able to win football games. However, Matt Lafleur has changed that since becoming head coach of the Packers.
This year the Packers have not asked Aaron Rodgers to carry the team like in the past. If you look at the play of Aaron Rodgers this season, it is different from other seasons. He is not playing at an elite level but is playing enough to win football games. A good example was this past Sunday against the Chicago Bears. He only threw two touchdowns and only passed for 195 yards. Then again, the Packers are finding ways to without always relying on Aaron Rodgers, especially by running the ball more. The Packers have taken a lot of pressure off Aaron Rodgers and have not relied on him to win football games.
Takeaway #4: Joe Barry Has a Top Five Defense This Year With the Team
Packers hiring Joe Barry as defensive coordinator raised eyebrows and certainly attracted criticism. On the other hand, the Packers under Joe Barry currently have a top-five defense. Yes, top-five, something that is really rare when it comes to the Packer's defense. Since week one the Packers defense has been improving each game and it continued this past Sunday.  The Packers are currently ranked fifth in total defense, fourth in pass defense, and thirteenth in run defense. They are really coming along really well and are also doing it without Jaire Alexander, Zadarius Smith, and Kevin King key players on the defense. If the Packer's defense starts to get healthy down the stretch the Packers can be a real dangerous team.
For More
Follow me on Twitter at  @CarlosS29143608 and follow us at @WiSportsHeroics for more content. To keep up on all of your favorite sports in Wisconsin, click here!