Bud Plants His Own Tree
Mike Budenholzer is a branch of the ever expanding Popovich coaching tree. He started as a video coordinator for the San Antonio Spurs in 1994. Then worked as an assistant coach for the Spurs from 1996-2013.  After the 2012-13 season he was hired by the Atlanta Hawks to be their next Head Coach.  Coach Bud was fortunate to inherit a 44 win team with players like Al Horford, Lou Williams, Jeff Teague, Dennis Schröder, Paul Millsap and Kyle Korver.  At the conclusion of his first year with the Hawks, his top assistant, Quin Snyder, left to become the head coach of the Utah Jazz. Thus within a year of becoming a branch of the Popovich coaching tree, he had planted the seed to his own coaching tree. Bud came back the following year and lead the Hawks to the franchise's only 60 win season and at that time their first conference finals appearance. After that franchise best, Bud lost another assistant. Kenny Atkinson left Atlanta and headed to Brooklyn.
Quin Snyder
Quin's first professional head coaching job was technically with the Austin Toros; the Spurs G-League affiliate. So, maybe he's also part of the Popovich tree? But, since he was never an assistant coach to Popovich; he becomes the sapling of the Coach Bud tree as the head coach of the Utah Jazz. Snyder went on to become the 2nd winningest coach in Jazz history. Snyder took the Jazz to the playoffs six seasons in a row. Unfortunately, they never advanced past the Conference Semifinals. This past off-season he resigned, stating "it is time" and "I strongly feel they need a new voice to continue to evolve." However you want to view it, I'd say Coach Bud's first branch was strong and long.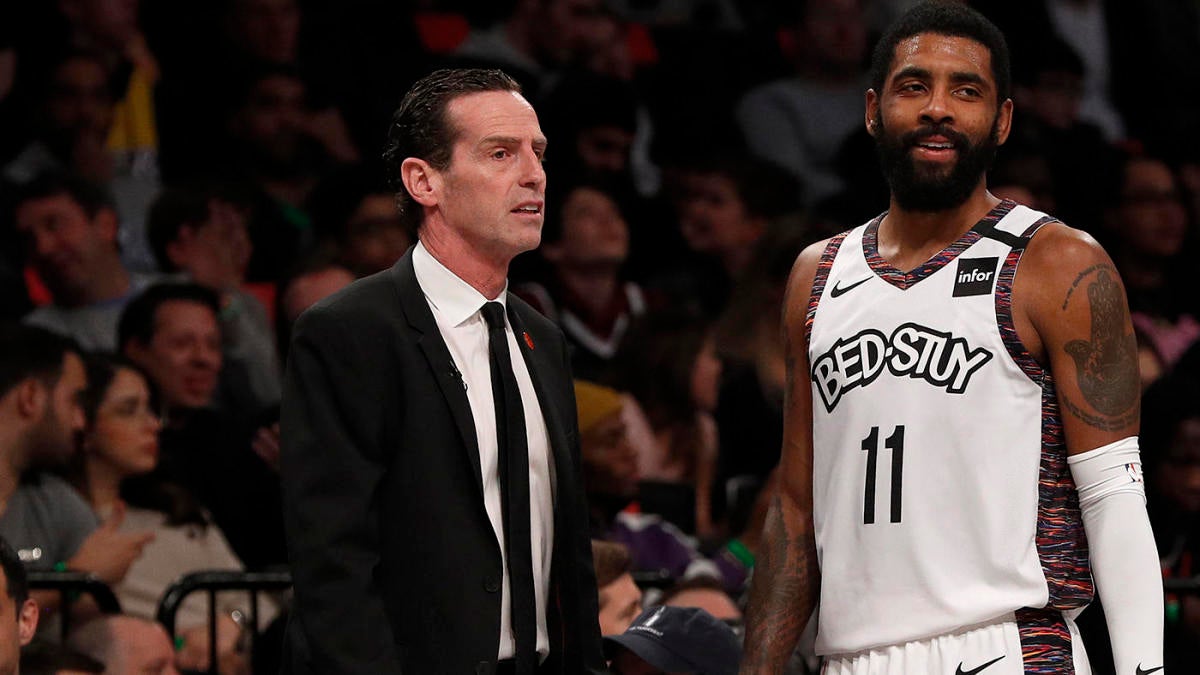 Kenny Atkinson
Kenny actually preceded Coach Bud in Atlanta by a year. He fell in line with the new regime and the Hawks quickly found success. In Coach Bud's second season at the helm of the Hawks, Kenny was his top assistant. After the Hawks Conference Finals appearance, Kenny got his first and only HC position in Brooklyn. He came into a tough situation to an organization in disarray. However, it seemed each season they were taking a step forward. After losing in the first round to the 76ers in 2018-19, they looked to shake things up. The Nets brought in KD and Kyrie Irving; the ceiling seemed high.  However, during the odd 2019-20 bubble season the Nets could not find chemistry. On March 7th, 2020 Kenny resigned as the Nets coach. This offseason he turned down the HC position for the Charlotte Hornets to stay with the Warriors as an assistant.
Coach Bud Comes to Milwaukee
Even with some franchise firsts and four playoff appearances in a row, Bud's tenure in Atlanta came to a disappointing end. With some managerial miscues, the Hawks traded away Teague, they allowed Horford to sign a deal with the Celtics, signed Dwight Howard to only trade him away a year later, Kyle Korver left to chase a title with the Cavs, and Millsap left signing with the Nuggets. Coach Bud had too much roster turnover to overcome. They lost some key pieces and sadly ended his time in Atlanta with a 24 win season.  Bud and the Hawks mutually parted ways after the 2017-18 season.
One month later, Bud and the Bucks mutually agreed to come together, and he became the 16th head coach in franchise history. Their first season together was historic, Bucks were the one seed in the East, Giannis was the MVP, Bud was COY, and Jon Horst was EOY. We all know though that first year came to a devastating end, up 2-0 on the Raptors, the Bucks lost the series 2-4.
However, at the end of that season Bud's tree started growing more. Taylor Jenkins who was an assistant with Bud during his tenure in Atlanta and his first year in Milwaukee was hired as the Memphis Grizzlies head coach in 2019.
Taylor Jenkins
Jenkins also got some experience coaching with the Austin Toros before joining the Coach Bud crusade. Now with the Grizzlies, Taylor had sensational rookie Ja Morant to work with. In his first season at the helm of an NBA team, Jenkins and the Grizzlies won 34 games. They had the ROY on their roster in Ja. Despite this, they lost the first ever play-in game to the Blazers and missed the playoffs. In Jenkins' second year they made the playoffs but fell in the first round. This season we saw an absolutely dynamic Ja and the Grizzlies won their division for the first time in franchise history. They made it to the conference semifinals but fell to the eventual champions, Golden State. Jenkins and the Grizzlies are one of my picks to make the Western Conference Finals next season.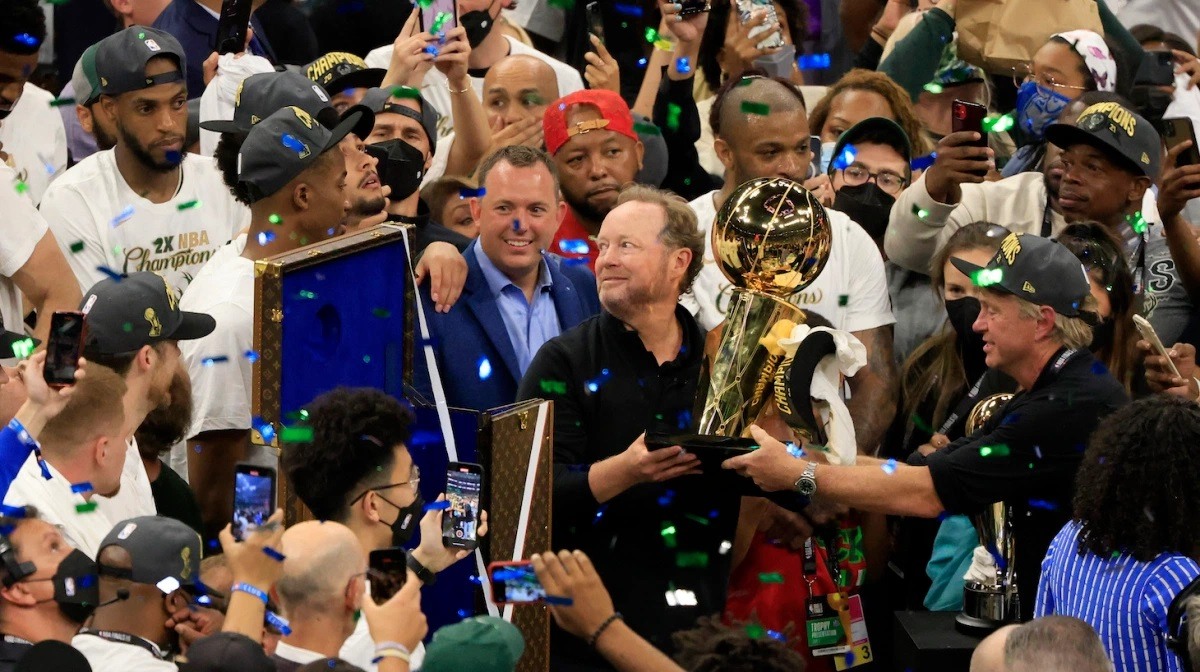 Bud Gets It Done
While two of Bud's assistants were getting their feet wet and finding success.   Bud was starting to be doubted when we saw an uninspired Bucks team in the bubble. They were eliminated by the Heat in the conference semifinals in only five games.   Unsurprisingly to Bucks fans, they bounced back the following year. They took care of business with the Suns in 6 games to finish the 2020-21 season as world champions. Bud had coached Giannis to back to back MVPs,  DOPY, and a Finals MVP. All eyes were then on Bud and the Bucks as they tried to repeat this year.  Unfortunately, their defense fell short to a hot shooting Celtics team. The Khashless Bucks battled the Celtics to a 7 game series. During that series the doubters returned and were calling for Bud's job.
As the Bucks were licking their wounds and beginning their off-season rest, Bud lost another assistant. As happy as you want to be for these guys reaching their coaching dreams in the NBA, it always stings to lose them. Darvin Ham, a Bucks fan favorite as a player and a coach, was hired away by the empire that is the LA Lakers.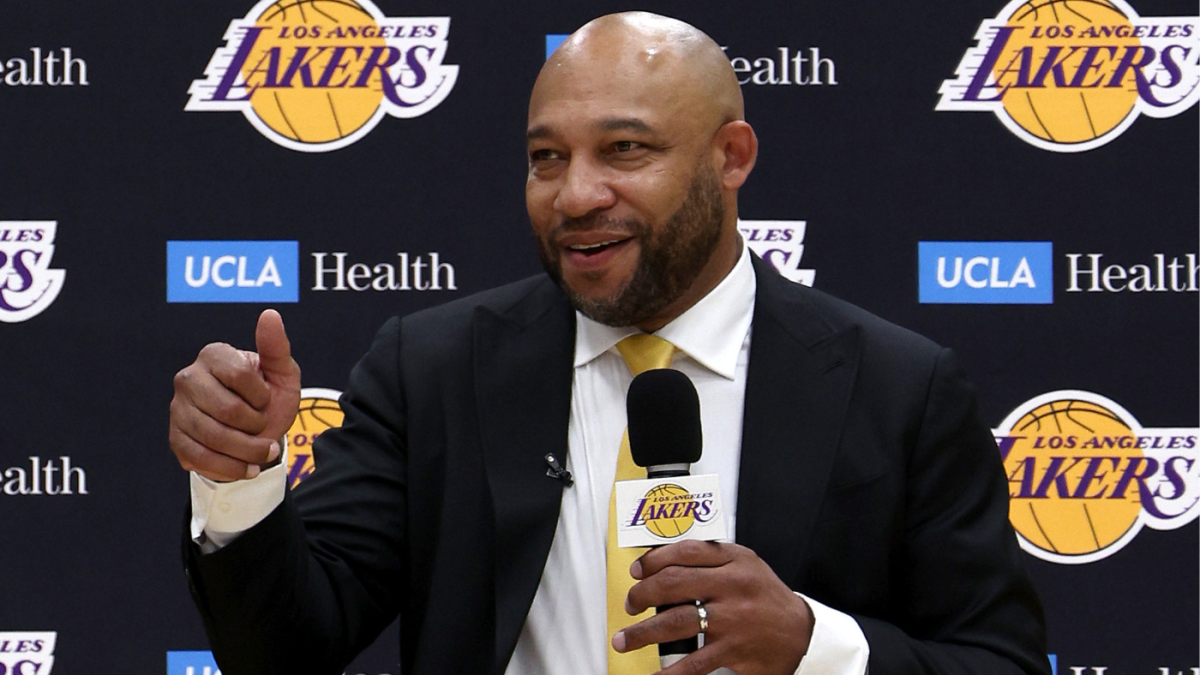 Darvin Ham
Ham spent three seasons with the Bucks as a player and four seasons as an assistant coach. Ham was with the Bucks as a player for three seasons, 1999-2002.  He was a high energy, defensive minded player with plenty of bounce. Ham was part of the Bucks 2000-01 run to the Eastern Conference Finals. That is my second favorite Bucks team ever.
However, he is now officially the Head Coach of the  LA Lakers. Ham hasn't coached a single game with the star studded Lakers yet, but he set the foundation for the team's new culture with his media day earlier this month. Just like the other branches of Bud's coaching tree I expect this one to be successful as well. (As long as Ham coaches up to the Lebron standard)
What's next?
Maybe I should actually say who's next? Bud has clearly done an outstanding job in the coach development department. I believe we will continue to see his assistants gain interest from other teams around the league. Charles Lee, Bucks new Associate Head Coach, is the next name you should be watching. He has had interviews for head coaching positions with New Orleans, Washington (he was a finalist), and most recently with the Utah Jazz. Lee has been with Bud since his Atlanta days. At only 37 years old, Lee has a long coaching career ahead of him.  I am cheering for Lee, it'd be great to see him replace Snyder. It'd be one of Bud's branches for another in Utah.
Final Thoughts
For those calling for Bud's job after our conference semifinals exit this year, you're being ridiculous. With Middleton out due to an MCL sprain and the bench not providing much, Bud had to play the hand he was dealt. Sure his defensive scheme were ugly to watch at times, but it was one that took us to the top last year. The NBA is all about matchups. Even with Khris, Boston was going to be the toughest test for us in the East. When you take away our top shooter and one of our better perimeter defenders, suddenly there's more pressure on everyone else. Bud will continue to grow as a coach. His assistants will continue to improve. We will make some minor roster adjustments and we will be right back here with an opportunity for another title.
All years, stats, coaches, quotes, and players were referenced at www.basketball-reference.com and www.nba.com
For More Great Wisconsin Sports Content
Follow me on Twitter at @BernieBango and follow us @WiSportsHeroics for more great content. To read more of our articles and keep up to date on the latest in Wisconsin sports, click here! Also, check out our merch store for some amazing WSH merchandise!