The NBA trade deadline is a little less than three weeks away.  The Bucks have been an active team searching to bolster their roster.  Will that be Cam Reddish, Jae Crowder or someone else?  Nevertheless, an upgrade of the roster seems necessary to win a championship.  That upgrade could be coming soon as the Milwaukee Bucks have reportedly pitched 4 2nd-round picks to the Houston Rockets for shooting guard Eric Gordon.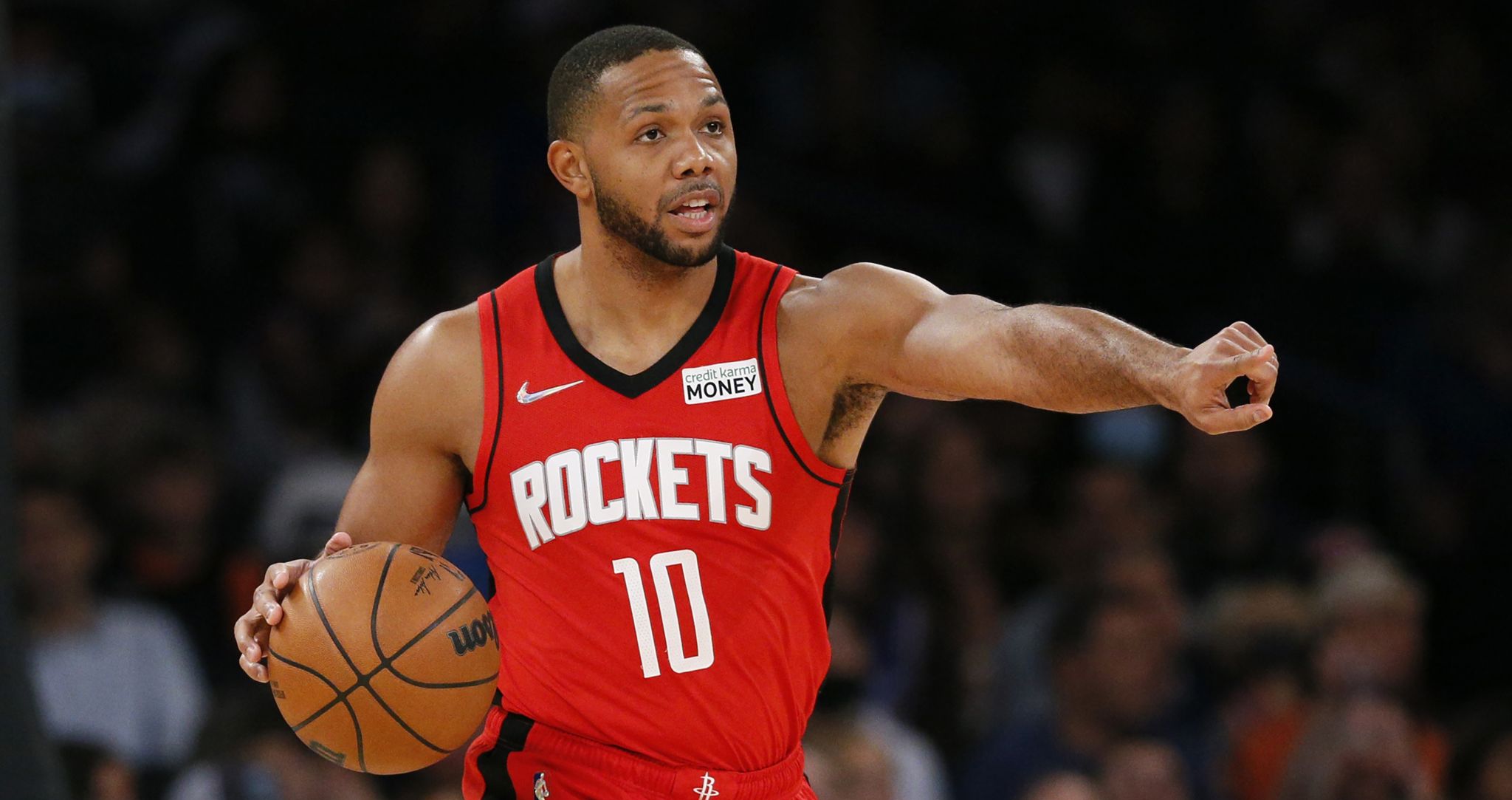 Gordon's Contract Situation
Gordon, 34, is on the third year of a four year deal he signed in 2020.  That deal was four years, $75,574,356.  This season, Gordon has a base salary of $19,568,360.  The tricky part about Gordon's contract, the final year of his contract is not fully guaranteed.  It is however guaranteed if he is on a team that wins a championship, becomes an All-Star, plays 500 minutes during the regular season or 750 minutes combined regular season and playoffs. The final year of Gordon's deal is worth $20,917,902, a hefty salary for a team who has championship aspirations that would guarantee his contract.
Pros to a Bucks Trade
Gordon is a scorer.  The Milwaukee Bucks rank in the bottom 10 in both points per game and offensive rating.  Gordon would boost those rankings as a career 16.2 points per game scorer including 12.2 points this season. Additionally, in 788 career games Gordon has come off the bench in 179 of those games.  Whatever role the Bucks ask Gordon to play, he will be comfortable. While Gordon isn't known to be a great facilitator, the 15 year vet has shown flashes being able to create shots for his teammates.
Gordon hasn't been moved because the Houston asking price is too high.  Houston is seeking a first-round pick for the veteran guard.  A first-round pick is a steep price for an aging player.  Milwaukee only has one first round pick in the next six years because of the Jrue Holiday trade.  Second round picks can be nice players but often times don't pan out, especially at the back end of the second round which is where Milwaukee's pick generally are.  For a rebuilding team like Houston, having multiple picks might be enticing enough for them to make the deal.
Cons to a Bucks Trade
Milwaukee currently ranks number one in roster age with the average player being 29.49 years old.  Adding Gordon would increase that number with him being 34 years old.  Durability is certainly a concern given his age but also over the course of his career.  Over Gordon's career, his rookie season was the most games he played at 78.  After that, Gordon has played in 60+ games in less than half of his seasons.
Defensively, Gordon lacks a lot to be desired.  Gordon isn't a stellar defender but at 6-3 with a 6-9 wingspan, the Bucks' can put him in position to be successful with their scheme.  In the end, having Brook and Giannis on the back end can help erase any defensive weaknesses Gordon may have.
Final Verdict
While Eric Gordon, former 6th Man of the Year has had a nice career, this move doesn't seem right for the Bucks.  Gordon is an aging player having a poor statistical season.  His 12.2 points per game are the lowest in his career.  Combine that with him shooting 42.7% from the field including 34.8% from 3-point territory those aren't the types of numbers Milwaukee needs.  In all likelihood, there are younger more athletic wings who will likely come available as the trade deadline approaches February 9th.
For More Wisconsin Sports Content
Follow me on Twitter at @wifecallsmecarl and follow @WiSportsHeroics as well for more great Wisconsin sports content! To keep up to date on the latest in Wisconsin Sports, click here! Also, check out our merch store for some amazing WSH merchandise!