In what feels like the blink of an eye, the NBA season is here.  Less than three months after the Milwaukee Bucks won the NBA Finals, they will be taking court once again.  This time they will be doing so as the reigning champs for the first time in 50 years.
While it is the shortest offseason in NBA history (not counting last year after "The Bubble"), a lot of things have taken place since July 20th.  Khris Middleton and Jrue Holilday won an Olympic gold medal.  The Bucks traded for Grayson Allen, re-signed Bobby Portis, and made a couple additions in the second round of the draft.  Coach Budenholzer and Jon Horst each received multi-year extensions.  The list goes on and on.  While it feels like us Bucks fans didn't have enough time to savor our championship, we must move on and be ready for the new year.  Here are my three bold predictions for this season.
Giannis Shoots a Career High from Three
If this preseason is any indication, Giannis has appeared to greatly improve his jump shot form.   His release is much quicker and smoother than last year's form, and it appears he is shooting it with confidence.   Maybe he was just letting it fly because it was preseason, but the fluidity would indicate he should be making a higher percentage than ever this year.
I would expect him to hit around 35% of his attempts.  A figure he hasn't gotten close to since his rookie year when he attempted 1.5 threes per game.  Giannis seems to have gained all the confidence in the world after winning the Finals MVP and understands that he is unstoppable if we can make jumpers with any regularity.  If he can make two to three from deep per game this year, the NBA is in trouble.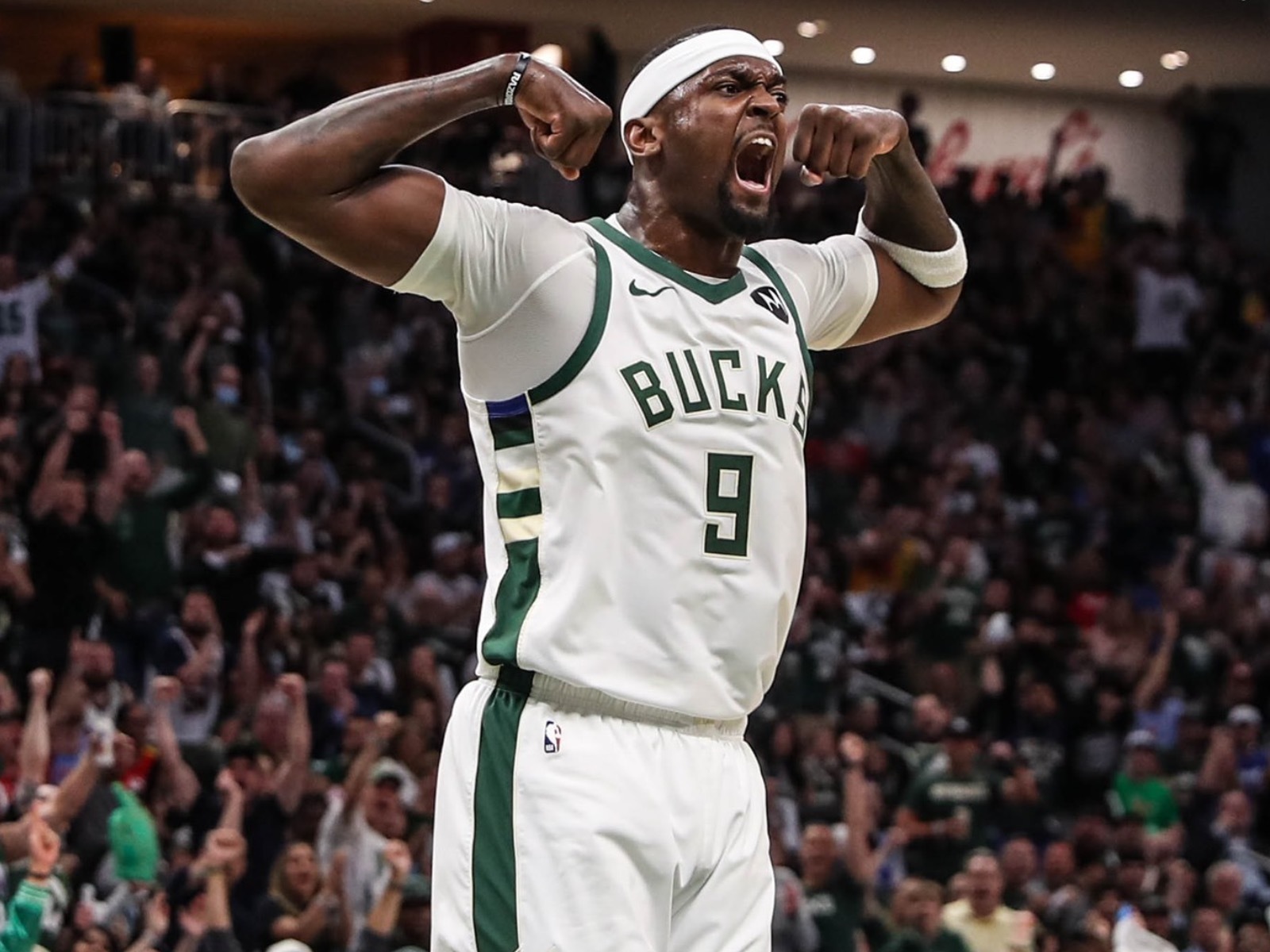 Bobby Portis Wins Sixth Man of the Year
The Bucks' playoff run really shined a national spotlight on what Bobby Portis brings to this team.  His energy is contagious.  And if he can be one of the top three point shooters again this year, his candidacy should really gain traction.  Portis had a career high in three point percentage last year and played the best defense of his career as well.  Honestly, he should've been highly considered last year.
If Portis can play as well as he did last season, he will have a great chance at the award.  If he can play even better in his second season in Milwaukee, it would be very difficult to beat.  Bobby is starting the season with a hamstring injury, but assuming he stays healthy for most of the year he is likely to play even better in his second year as a Buck.  As far as defense and running the offense goes, players usually play better in year two in a new system than year one.  I expect Portis to have a significant role on the team, realize his full potential, and win the Sixth Man of the Year trophy.
Bucks Repeat as Champions
This might be the least bold of my predictions for this year.   I still believe it is bold though because many in the mainstream media are not taking the Bucks seriously.  Despite winning last year many NBA analysts aren't talking about Milwaukee.  The big market bias couldn't be more obvious.  Did Kyrie's injury last year help Milwaukee?  It certainly did.  But Milwaukee showed the ability to adapt to adversity when it mattered most during their playoff run.  Something that had been missing the previous two post seasons.
With the likely Nets missing Kyrie for the whole season, the 76'ers and Ben Simmons having their issues and nobody else being a major threat on paper, Milwaukee should be the clear favorites in the East.  As for the Western Conference, the Lakers are an injury prone and aging squad.  The Jazz, Suns, Warriors, Nuggets, Mavericks and Clippers all have their own question marks as well.  If the Bucks get to the finals, I believe they will be the favorites in the series and win.
We'll have to see how it plays out.  But this year's roster should be better than last year as well.  The biggest loss was PJ Tucker who was great on defense and brought a great mentality to the team.  However he essentially did nothing on offense.  I believe that mentality he instilled has stayed with the team and it will not be lost.  Hill is an upgrade over Teague. Grayson Allen is better than Merrill. Nwora could be better than Forbes. Plus the additions of Hood and Ojeleye.  Factor in improvement from Giannis yet again, and the Milwaukee Bucks should be champions once again in 2022.
[pickup_prop id="13649″]
For More Great Content
Follow me on Twitter at @IAmMitchLang and follow us at @WiSportsHeroics for more articles like this!  As always, to keep up with everything in WI sports, click here.