All Brewers fans remember Keston Hiura in 2019. He hit .303/.368/.570 with 19 home runs and 49 RBI in just 84 games. Despite his shaky defense at second base, almost everyone expected him to be a major bat in the Brewers' lineup for years to come. However, in 2020, Hiura regressed and hit .212/.297/.410 with 13 home runs and 32 RBI. He also led the league with 85 strikeouts. It was worrisome. The Brewers had the idea to shift Hiura to first base in 2021, where he became the 10th different Opening Day starter at the position in the last 10 seasons. Hiura struggled mightily at the plate, though, slashing .168/.256/301 with four home runs and 19 RBI in 61 games. He was shuffled between Triple-A and Milwaukee in an attempt to find his swing.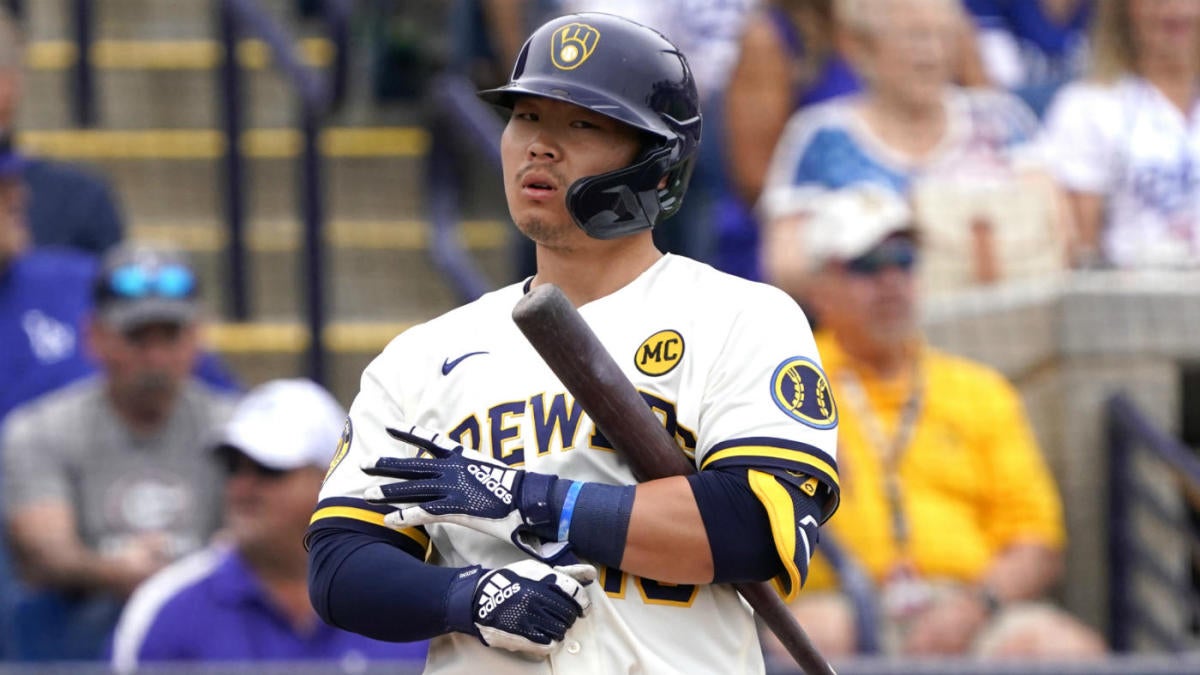 During and after the 2021 season, fans were ready to move on from Hiura. Some wanted him traded. Others wanted him straight up released. However, the Brewers were not ready to give up on him. Sure, Counsell admitted that Hiura making the Major League roster in 2022 was no guarantee. However, they wanted to give him every chance possible to make an impact. Another position shift, this time to the outfield, was also discussed.
And even this sounded extreme to some fans. Many were ready to give up on Keston Hiura. However, as the Brewers and their very recent history show: it pays to be patient.
The Corbin Burnes Roller Coaster
Corbin Burnes made his Major League debut in 2018, and worked primarily as a reliever. In 30 games, Burnes went 7-0 with a 2.61 ERA, and 1.00 WHIP. He also had an ERA+ of 158 and a FIP of 3.79. In other words, the Brewers and their fans expected big things from Burnes when he joined the starting rotation in 2019.
That, however, did not happen. Burnes struggled mightily in 2019. In 32 games, four starts, Burnes was 1-5 with a 8.82 ERA, 1.84 WHIP, 6.09 FIP, and an ERA+ of 51. Burnes was so ineffective that he was demoted all the way down to Double-A in order to get it figured out. Again, many regular fans just wanted to give up on him. It's a good thing they don't run the team.
In 2020, Burnes had a resurgence in the COVID-shortened season. Having to re-earn a spot in the starting rotation, he began the season in the bullpen. It was soon clear that he was among not only the best pitchers on the team, but also one of the best in the league. Burnes moved to the starting rotation and ended the season with a 4-1 record, 2.11 ERA, 1.02 WHIP, 216 ERA+, and 2.03 FIP. If he had not hurt his oblique at the end of the season, he may have finished higher than sixth in the Cy Young voting that year.
Last season, Burnes won the Cy Young Award while leading all of baseball in ERA (2.43) , ERA+ (176), FIP (1.63), home runs given up per nine innings (0.4), strikeouts per nine innings (12.6), and strikeout-to-walk ration (6.88:1).
And to think, many people wanted him gone…
Keston Hiura Is Raking in Spring Training
Keston Hiura's red-hot spring continued today with his third Cactus League homer!@KestDaddy | #ThisIsMyCrew pic.twitter.com/6PsuMrQbUf

— Milwaukee Brewers (@Brewers) March 26, 2022
So far this spring, Hiura is hitting .462/.563/1.231 with three home runs and eight RBI in six games. Yes, it is just six games, but the Brewers are loving what they are seeing from Hiura. He has adjusted his leg kick and his timing has improved dramatically. If Hiura sustains this kind of success into the season, the Brewers offense is going to be formidable.
[pickup_prop id="21270″]
For More Great Wisconsin Sports Content
Follow me on Twitter at @theotherRobin19 and follow us @WiSportsHeroics for more great content. To read more of our articles and keep up to date on the latest in Wisconsin sports, click here! Also, check out our merch store for some amazing WSH merchandise!