The Milwaukee Brewers 33-21 and sit atop the National League Central Division. This is quite an astounding accomplishment given how inconsistent many of their individual players have been all season. This is especially true of Gold Glove center fielder Lorenzo Cain. In 37 games this season, Cain is slashing .175/.234/.230 with just one home run and seven RBI. In a recent interview with Adam McCalvy, Cain opened up about his struggles at the plate.
Lorenzo Cain Addressed Offensive Struggles and Diminished Playing Time
When speaking with Adam McCalvy, Lorenzo Cain stated:
"Mentally, honestly, I don't what to do up there right now. My swing is kind of all over the place. I haven't been able to figure things out. They already told me right before [Hunter] Renfroe got hurt that my playing time was probably going to be a lot less. But Renfroe got hurt, so I've had to get in there probably more than they want to right now.
"The situation is what it is right now. As long as I'm in there, I'm going to go out and compete and try to get it done. If I don't, hey, that's all you can do."
This Season Is Probably Cain's Last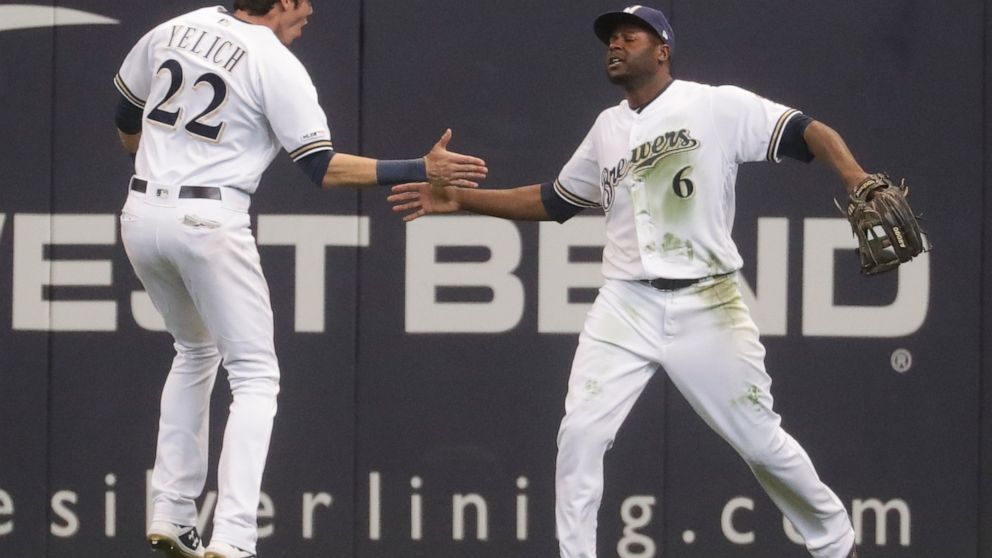 Lorenzo Cain signed a five-year $80 million contract with the Milwaukee Brewers prior to the 2018 season. At the time of the signing, many wondered how it would look towards the end of the deal. Cain was 32 years old at the time and few believed he would be the same player at age 37.
Cain certainly played well in his first season back in Milwaukee, which drafted him in the 17th round of the 2004 Amateur Draft. In that 2018 season, Cain hit .308/.395/.417 with 10 home runs, 38 RBI, 90 runs, and 30 stolen bases. The next season, despite being hurt, Cain won his first (and only) career Gold Glove Award.
The 2020 season was shortened to 60 games due to the COVID-19 pandemic, and Cain opted out of the season after just five games. Last year, Cain spent a great deal of time on IL, but still managed to hit .257/.329/.401 with eight home runs and 36 RBI.
Now at age 37, it is clear that injuries and age have caught up to the Brewers center fielder. He is a free agent following the season, and it is hard to see him playing on.
For More Great Wisconsin Sports Content
Follow me on Twitter at @theotherRobin19 and follow us @WiSportsHeroics for more great content. To read more of our articles and keep up to date on the latest in Wisconsin sports, click here! Also, check out our merch store for some amazing WSH merchandise!