One of the highest forms of flattery is when your arch-rival pays you a compliment. According to Paul Sullivan, a writer for the Chicago Tribune, the Milwaukee Brewers are responsible for the rebuild that the Cubs have recently started. Sullivan wrote: "No team contributed to the dismantling of the Chicago Cubs more than their rivals from Milwaukee."
How the Brewers Crushed the Cubs' Season
As Brewers' and Cubs' fans know, Milwaukee has dominated Chicago this season. Sullivan points to the series in Milwaukee in late June as the turning point in the Cubs' season. Entering that series, Milwaukee was 9-3 against Chicago. Famously, the Cubs jumped out to an early 7-0 lead in the finale of the series. The Brewers scored 15 unanswered runs and won the game. Most importantly, the extended their lead over Chicago in the NL Central.
As Sullivan pointed out, the NL West has three great teams that could all make the playoffs. It was clear that the Cubs were not going to be contenders this season. With many of their highest paid and most popular players in contract seasons, the decision to sell was made.
The Fire Sale
As a result, Anthony Rizzo was shipped off to the New York Yankees. Javy Baez has found a new home in New York as well, just with the Mets. Kris Bryant, the former NL MVP, is now playing for the San Francisco Giants. Now the Cubs are fielding a team with prospects and journeymen.
Chicago Is Going to Try to Emulate the "Brewer" Way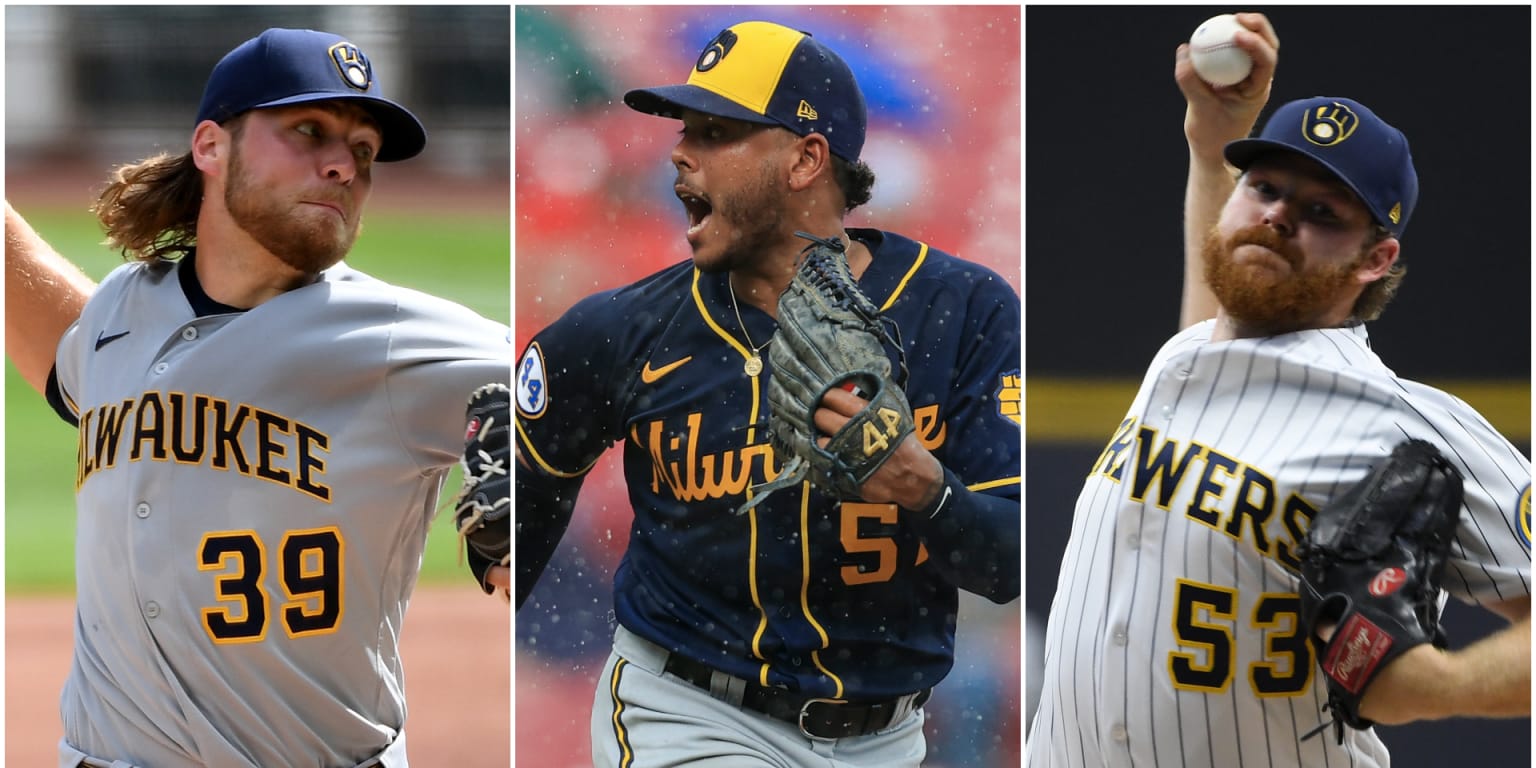 In his article, Sullivan states that the best chance for the Cubs to return to contention is to build a team the same way the Brewers did. This means that they are going to focus on pitching and patience. Milwaukee now boasts a rotation that contains three of the top five ERA leaders in the NL. Brandon Woodruff, Corbin Burnes, and Freddy Peralta were all All-Stars this season.  That does not mean, though, that it was all smooth sailing.
Corbin Burnes infamously struggled in 2019 and ended up down in Double-A at one point. Freddy Peralta was so inconsistent that he was moved to the bullpen. Brandon Woodruff was an All-Star prior to this season, but had injuries in 2018 that limited him.
With the trades of their superstars, the Cubs have vastly improved their farm system. That does not mean, however, that they will be ready to contend anytime soon. Then again, no one saw the Brewers' recent years of success coming either before David Stearns was hired as general manager. Could Chicago do the same thing? With a bigger bank book and a historic franchise, anything is possible.
*Read Paul Sullivan's full story from a Chicago fan's point of view here.
[pickup_prop id="7818″]
For More Great Wisconsin Sports Content
Follow me on Twitter at @theotherAdams14 and follow us @WiscoHeroics1 for more great content. Check out our merch page here and use promo code Wisco at check out for $1 off! To read more of our articles and keep up to date on the latest in Wisconsin sports, click here!