American Transmission Company (ATC) has partnered with the Milwaukee Bucks for the last 6 seasons providing Trees for Threes.  The Wisconsin based company donates one tree for every made three pointer the Bucks make during games at Fiserv Forum.  Milwaukee did their part by draining a record number 579 threes at home games.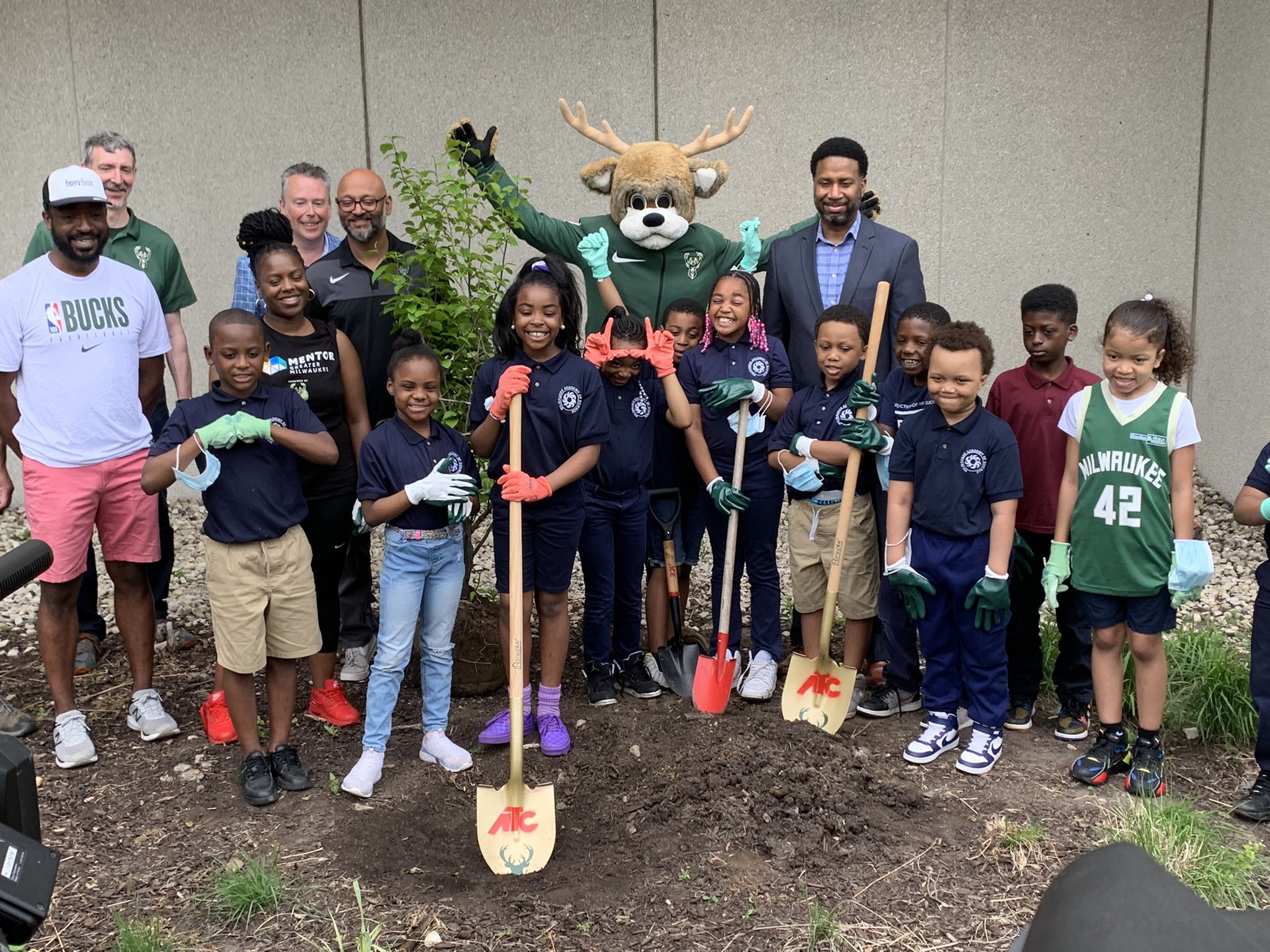 Who received the trees?
Before the season, school districts from around the state signed up to receive a tree from ATC.  In total, ATC donated to 180 different schools in 42 counties.  A full list of schools who received a tree can be found here.  It's hard to believe that the Bucks and ATC will drop their partnership, so if you'd like your school to have an opportunity to receive a tree, watch for updates in the fall.
An opportunity beyond the classroom
Thousands of students walk the halls of Wisconsin schools daily.  However, very few students have planted a tree or even had the opportunity.  While the Milwaukee Bucks and ATC aren't donating a tree for each student the opportunity they are providing is invaluable.
Students who found themselves lucky enough to plant the tree donated to their school got an experience they will never forget.  Moving forward, students will be able to see year after year the growth the tree makes.  In addition to that, the students will be able to return one day and see a large tree where the small one used to be.  Hopefully, the students who were involved in the tree planting grow as much in their life as the tree has.
For More Wisconsin Sports Content
Follow me on Twitter at @wifecallsmecarl and follow @WiSportsHeroics as well for more great Wisconsin sports content! To keep up to date on the latest in Wisconsin Sports, click here! Also, check out our merch store for some amazing WSH merchandise!