Green Bay has numerous big decisions to make this offseason. One important choice is what to do at the wide receiver position. The Packers currently have only two receivers under contract for next season – Randall Cobb and Amari Rodgers – and Cobb is a likely cut candidate. Allen Lazard's contract just expired, but he's been a solid receiver and one of the NFL's best blocking WRs in his time with Green Bay. 
Lazard Stats
Allen Lazard has been a productive receiver who, for the most part, has stayed healthy. Although he's dealt with some small injuries, he's avoided serious ones and hasn't dealt with anything that should be a concern moving into his next contract. He's also made continuous improvements while gaining the trust of Aaron Rodgers. Rodgers has gone out of his way numerous times to back Lazard and talks about him as a legit receiver and player in the NFL today. Take a look at Lazard's stats from the past three years:
2021: 40 receptions, 513 yards, 12.8 yards per catch, eight touchdowns, three drops
2020: 33 receptions, 451 yards, 13.7 yards per catch, three touchdowns, five drops
2019: 35 receptions, 477 yards, 12.6 yards per catch, three touchdowns, three drops
As you can see, Lazard has been a consistent receiver and one who moves the sticks. He's been a good third down option for the Packers, and what he might lack in top-end speed and taking the top off of a defense, he makes up for in grit and ability to block nearly all positions on the field. Towards the end of this season, the Packers were even using Lazard as a stand up tight end blocking on the edge of the line. 
Comparable Players
Check out the stat lines of a few players who've had seasons comparable to Allen Lazard.
2021: 27 receptions, 394 yards, 14.6 yards per catch, one touchdown, four drops
2020: 37 receptions, 421 yards, 11.4 yards per catch, two touchdowns, three drops
2021: 28 receptions, 449 yards, 16.0 yards per catch, one touchdown, one drop
2020: 55 receptions, 642 yards, 11.7 yards per catch, five touchdowns, five drops
2021: 55 receptions, 800 yards, 14.5 yards per catch, five touchdowns, two drops
2020: 49 receptions, 667 yards, 13.6 yards per catch, two touchdowns, four drops
All three of these players have relatively similar stats. The only difference might be a higher yards-per-catch average or more yardage earned. What Lazard lacks in the former, he makes up for with sure hands, an elite blocking ability, and touchdowns. He can always be relied on in the red zone.
What His Contract Could Look Like
Each of the aforementioned players have basically the same deal. A few more years, maybe, but for the most part, they're all getting $5 million dollars a year. Watkins and Cole were both on one year deals worth $5 million and Kendrick Bourne was on a three year, $15 million deal with the New England Patriots.
Prediction For Contract
Based on all of this and the continual improvement shown by Allen Lazard, it's my guess that he earns slightly more than these three players. An argument could be made that he isn't as dynamic as the other three receivers, but his value skyrockets when you consider what he does when the ball isn't in his hands. He's an elite blocker in every sense of the word "elite". Therefore, my prediction for his contract is two years, $12.5 million – or $6.25 million a year.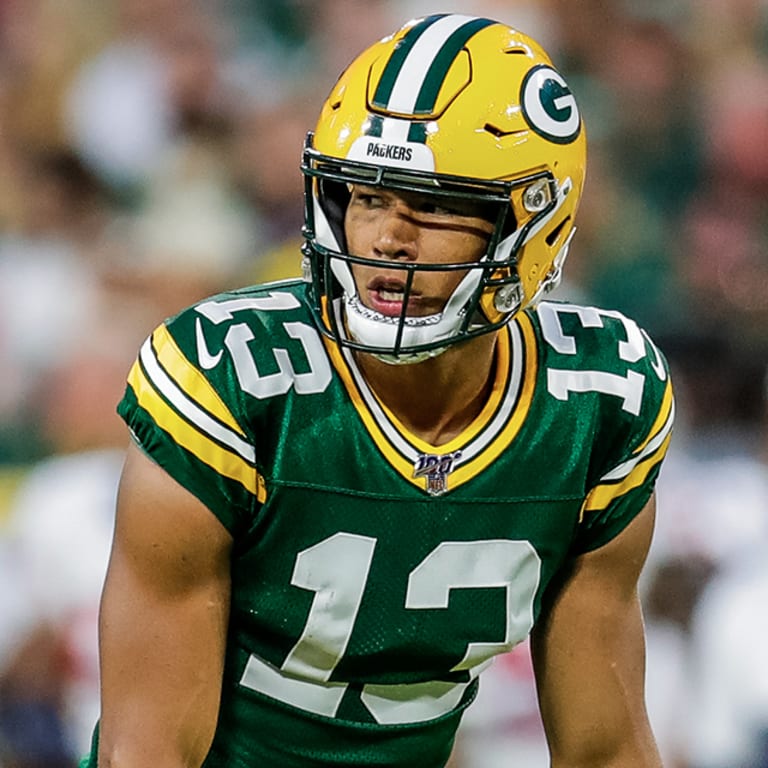 Lazard is just one of the players the Packers will have to decide if they want to bring back. They have an offseason full of decisions to be made, especially regarding wide receivers. Will they bring back their star WR Davante Adams, who recently made his contract demands public? What about Marquez Valdes-Scantling, whose contract I predicted earlier this week? It will certainly be interesting to see which players and positions Green Bay prioritizes this offseason. 
[pickup_prop id="19592″]
For More Wisconsin Sports Content:
Follow me on Twitter @sam_davel and follow us @WiSportsHeroics for more great content! To read more of our articles and keep up to date on the latest in Wisconsin sports, click here. Also, check out our merch store for some amazing WSH merchandise!