The Milwaukee Brewers have been rumored to be a trade destination for Kansas City Royals' outfielder Andrew Benintendi for months. However, so have many other teams have better farm systems. In particular, the New York Yankees recently showed strong interest in the All-Star outfielder. Now a recent development has taken New York and nearly every contending American League team out of the running for Benintendi.
Andrew Benintendi Is Un-vaccinated Against COVID-19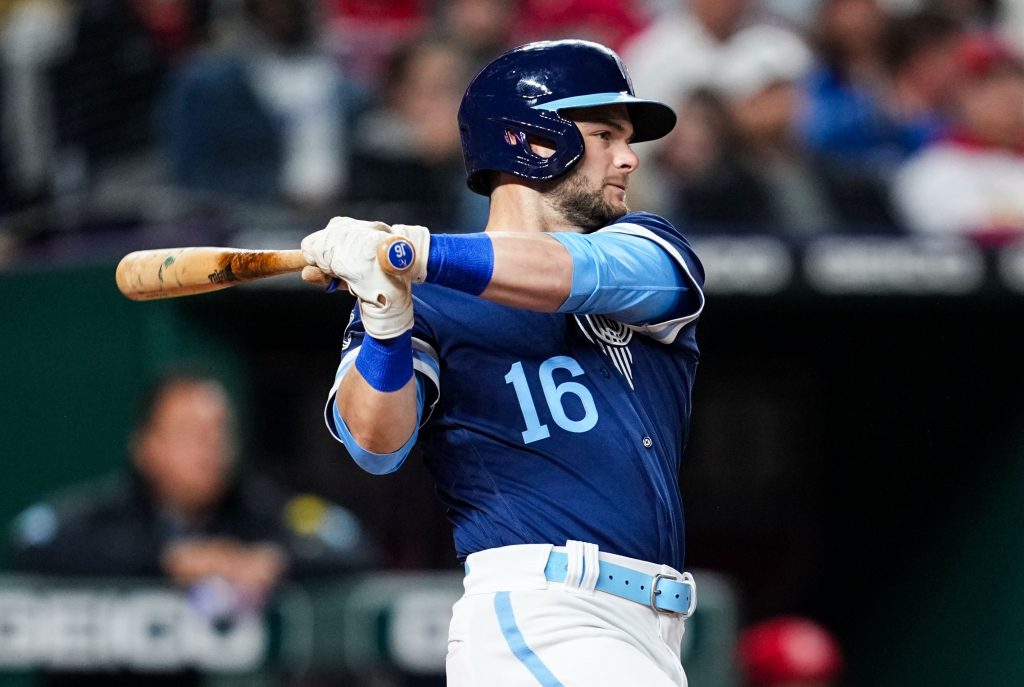 Gold Glove left fielder Andrew Benintendi has made the personal decision not to get the COVID-19 vaccine. Regardless of how fans may feel about his choice, one entity whose opinion matters very much: the city of Toronto. Unvaccinated players can't travel to and therefore play in Toronto. As the Blue Jays are in the Yankees' division, they have decided not to pursue the first-time All-Star any longer.
Therefore, the Milwaukee Brewers became one of the only teams interested in trading for Andrew Benintendi. The Brewers do not need to travel to Toronto this year, barring a World Series matchup. The Blue Jays are certainly in the hunt for an October berth. They currently hold a two-game lead on the American League's final Wild Card spot. However, they would have to get through several powerhouses to make the World Series. In other words, the chance that Benintendi's vaccination status would cause him to miss games with the Milwaukee Brewers is slim-to-none.
The Brewers Desperately Need Benintendi's Bat
This season, Andrew Benintendi is slashing .317/.386/.401 with three home runs and 37 RBI. His batting average and on-base percentage would automatically become the best on the team. Benintendi is not a power hitter, though he did hit 17 home runs last season. He also had 20 home runs and 90 RBI for the Red Sox in 2017, his rookie year.
A left-handed fielder and batter, Benintendi primarily plays left field. He has also played 71 games at center field in his Major League career. With the DH now a part of the National League, adding Benintendi would not necessarily cause any of the Brewers' current outfielders to miss out on at-bats. At least, none that give the Brewers the best chance of producing. Tyrone Taylor may see his playing time drop, but he has not been meeting expectations as of yet.
What Would the Brewers Have to Give Up?
Andrew Benintendi is a hot trade commodity. However, he also is in his final year of arbitration and will be a free agent at the end of the season. Last season, the Brewers acquired Eduard Escobar for Alberto Ciprian and Cooper Hummel, a couple of mid-level prospects. The price for Benintendi will likely be similar.
To Read All the Latest Milwaukee Brewers News, Click Here!
For More Great Wisconsin Sports Content
Follow me on Twitter at @theotherRobin19 and follow us @WiSportsHeroics for more great content. To read more of our articles and keep up to date on the latest in Wisconsin sports, click here! Also, check out our merch store for some amazing WSH merchandise!