Much of the Green Bay Packers' offseason was spent dealing with the Aaron Rodgers situation.  With little cap space, the team could not really spend too much anyway.  However, now that Rodgers has returned with a new deal, and Randall Cobb is back with a team-friendly restructure, the Packers have some room to add some key depth pieces they could not before.  With that being said, here are five current free agents who could still be signed by the Packers.
DT- Geno Atkins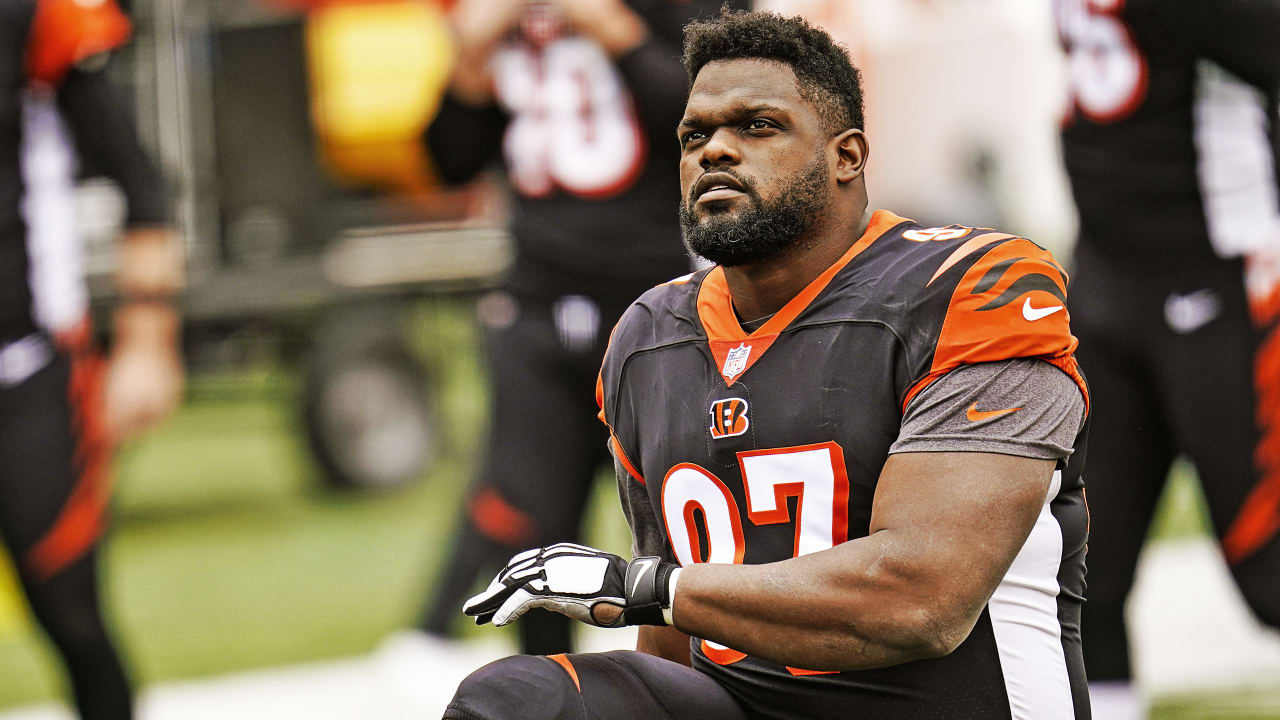 Geno Atkins, at one time, was among the best defensive linemen in the NFL.  An eight-time Pro Bowl selection, Atkins has 75.5 career sacks.  His most recent Pro Bowl season was 2019, when he had 4.5 sacks, 47 tackles, and 10 quarterback hits.
Unfortunately, Atkins suffered a severe should injury that limited him to just eight games last season.  The good news is that as of July, he has been medically cleared to play.  Due to his age and the injury, he has not had any offers yet, but is said to be visiting with several teams.
The Packers have Kenny Clark and Kingsley Keke as interior linemen, but beyond them is not much suitable depth.  This was obvious last season as the Packers added Snacks Harrison to their line late in the season.  Whether Atkins can regain his Pro Bowl form is debatable.  However, he may still be a highly productive player, especially if he is not forced into playing full time.  Playing behind Clark and Keke may be the perfect place for him.
[pickup_prop id="8066″]
OL- Jason Peters
The Green Bay Packers have one of the best, if not THE best, offensive lines in the NFL.  This line may have lost Corey Linsley, but Aaron Rodgers has nothing but praises for his replacement, Josh Meyers.  Additionally, David Bakhtiari will return during the season.  Meanwhile, Elgton Jenkins has continued to impress while playing every single position on the line.
However, it can never hurt to have more depth on the offensive line.  As the Packers saw last year, injuries can pop up at any time to anyone.  For this reason, it would be wise to take a look at Jason Peters as a potential free agent.
Peters is entering his age 39 season.  If he gets signed, it will be with 18th in the NFL.  Obviously, there is some wear on the tires, but having Peters on board can do more than just add depth to the line.  The nine-time Pro Bowler (and two-time First Team All Pro) has already won a Super Bowl with the Eagles.  Of the current Packers on the roster, only Aaron Rodgers and Mason Crosby have won a Super Bowl.  With this team gearing up for their potential last dance, Peters could bring additional leadership and experience that could help push them over the hump.
ILB- Avery Williamson
The Green Bay Packers have already signed a veteran inside linebacker to add depth and experience to the position.  De'Vondre Campbell is even projected to begin the season as one of the two starters at the position.  However, behind him, the Packers are rather young and inexperienced.  Kamal Martin and Krys Barnes showed flashes last season, but still lack the experience a veteran like Avery Williamson can bring.
Avery Williamson is a seven-year veteran.  He spent the first four seasons of his career with the Tennessee Titans.  During that time, he recorded over 100 tackles in two of those season.  The only times he did not reach 100 was his rookie year (he had 78) and 2017 (he had 92).  He then spent two and a half seasons with the Jets.  Unfortunately, he missed the entire 2019 season with a torn ACL.
Halfway through last season, the Jets traded Williamson to the Steelers.  Between the two teams, Williamson accumulated 111 tackles and a sack.  One of the things the Packers struggled with last year was wrapping up ball carriers.  Williamson and his miniscule 5.1% missed tackling percentage from last season can definitely help in that area.
For More Great Wisconsin Sports Content
Follow me on Twitter at @theotherAdams14 and follow us @WiscoHeroics1 for more great content. Check out our merch page here and use promo code Wisco at check out for $1 off! To read more of our articles and keep up to date on the latest in Wisconsin sports, click here!