With Khris Middleton unable to play due to his MCL injury, the Bucks' perimeter shooting really took a hit against the Celtics. The Celtics were 110-292 from three (37.7%) in that specific series for 330 points. The Milwaukee Bucks were 57-204 from three (27.9%) for 171 points. Milwaukee adding a shooting guard this off-season coupled with the return of Middleton would be big for another post-season run.
SG Bradley Beal (Washington)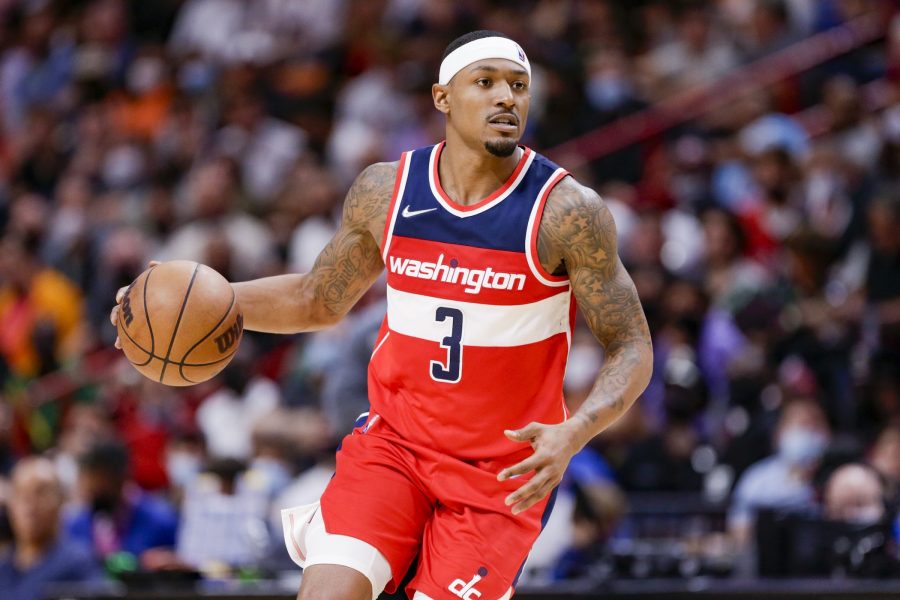 Bradley Beal is an un-restricted free agent this off-season and all signs point to him not returning to Washington. Beal is an elite scorer who can hit shots off the dribble, from deep, or from nearer to the basket. He's a very underrated passer as well. 2021/22 stats: 23.2 points per game, 4.7 rebounds per game, 6.6 assists per game, 0.9 steals per game, 45.1 FG%, 30.0 3P%.
SG Zach LaVine (Chicago)
In five seasons with the Bulls, Zach LaVine has transformed himself into one of the best scorers in the NBA. He's averaging an eye-popping 24.4 points on a terrific 57.8% true shooting percentage. For comparison, former Spur and current teammate of LaVine's, DeMar DeRozan, averaged 21.6 points on a 57.6 true shooting percentage over three seasons in San Antonio.
LaVine will be an unrestricted free agent this off-season and while returning to the Bulls seems In play, so does taking his talents elsewhere.
SG Collin Sexton
Collin Sexton played only 11 last year before suffering a season-ending knee injury. The 6-1 Sexton can score, he averaged 20.8 points per game in 2019 and 24.3 points per game in 2020.  He averaged 16 points per game during the 2021 season, however that is a skewed number due to the amount of games he played.  Sexton is a restricted free agent, meaning the Cavs can match any offer. His market value is cloudy given his knee injury.
For More Wisconsin Sports News…
Follow me on Twitter at @mcquadewarnold and follow us @WiSportsHeroics for more great content. To read more of our articles and keep up to date on the latest in Wisconsin sports, click here!